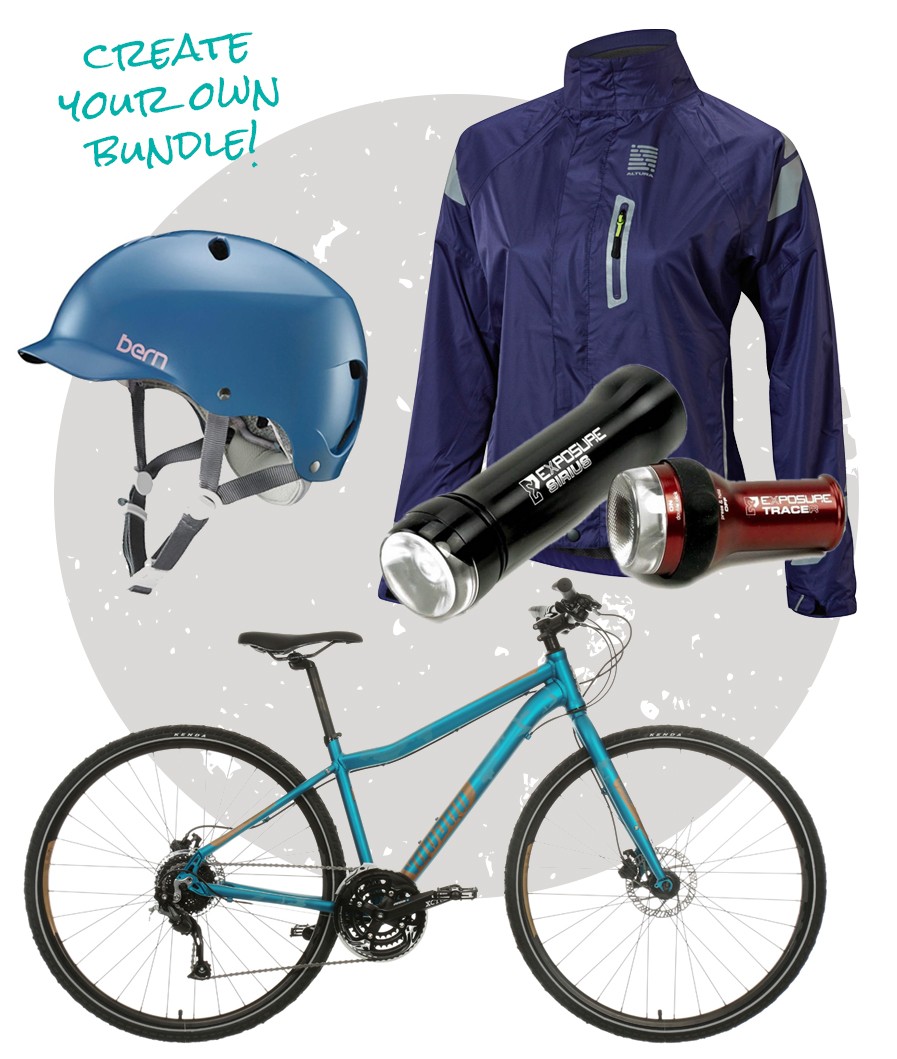 WHAT IS
Bike2Work
Bike2Work is a government scheme which lets you save money on a bike and equipment by paying monthly through a salary sacrifice. This way, you can get your kit without paying any tax, national insurance, or interest.
Behind the scenes, your employer buys your bike and equipment and then leases it to you by deducting it from your salary as a non-cash benefit. Overall, you can save a minimum of 25% if you're a standard rate taxpayer!
How does it work?
Cycle to work lets you save loads of money (at least 25% for standard rate taxpayers!) and pay in instalments for your bike and accessories. If your employer has signed up, you can request a certificate from Bike2Work and use this to pay for your order in our Cycle Republic shops.
What can I buy?
Cycle to work can be used to buy a bike and accessories for riding. This includes loads of different things like clothing or safety equipment, but there are a few exceptions. For example, components, cycle computers, cameras, and kids' bikes.