Simply the zest? The 2019 Lapierre Zesty
2 become 1. No, we're not referring to that pop ballard from 1996, but the merger of two iconic mountain bike platforms – the Lapierre Zesty and Lapierre Spicy – twenty-three long years later.
In 2019, the Zesty and the Spicy share the same frame design, albeit retaining their differing ride qualities thanks to dissimilar fork and shock selections. To see what else was new for this year, we laid our hands on the entry-level Zesty A.M 3.0 and set to work…
2019 Lapierre Zesty
Despite the merger let's make one thing clear - the Zesty in 2019 very much remains a mid-travel trail bike. It sits slap bang between a hulking enduro bike and a sprightly full suspension XC model, using 140-150mm travel up front and the same to the rear.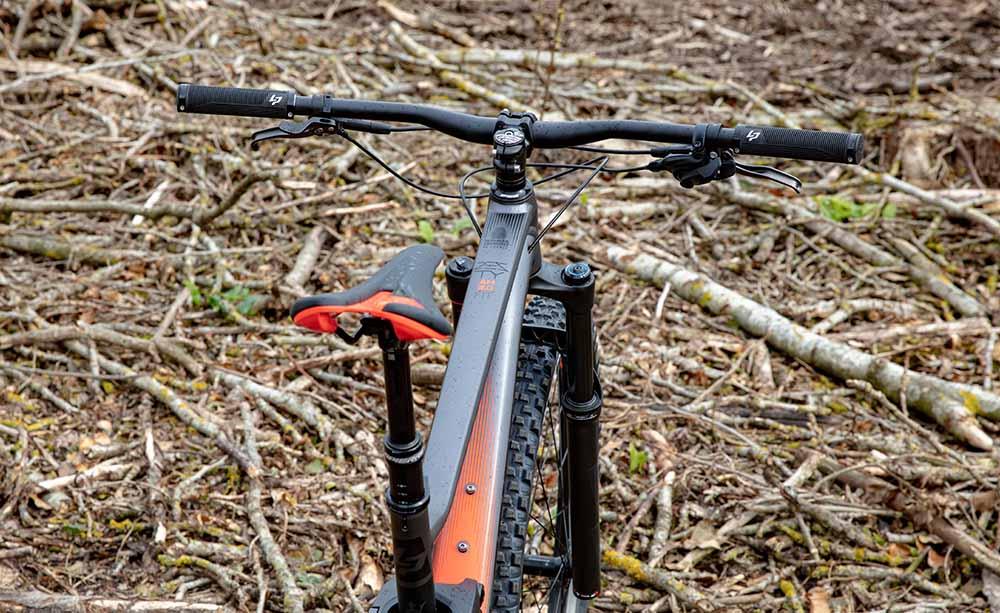 The Zesty is available in four build options, two with aluminium frames and two with carbon. Here's a closer look at the Lapierre Zesty AM 3.0 featuring SRAM NX gearing, Shimano MT400 braking, RockShox Sektor forks and dropper post.
What's new with the 2019 Lapierre Zesty?
Tell us what's new for 2019, we hear you cry. Well given the entire frame has been entirely redesigned – there's plenty to go at!
First up is something very interesting. Every Zesty has the ability to take either a 27.5 or 29" wheel, something very few other mountain bikes offer. Located just above the bottom bracket, a small flip chip alters the chainstay length, allowing the frame to cater for the change in wheel size.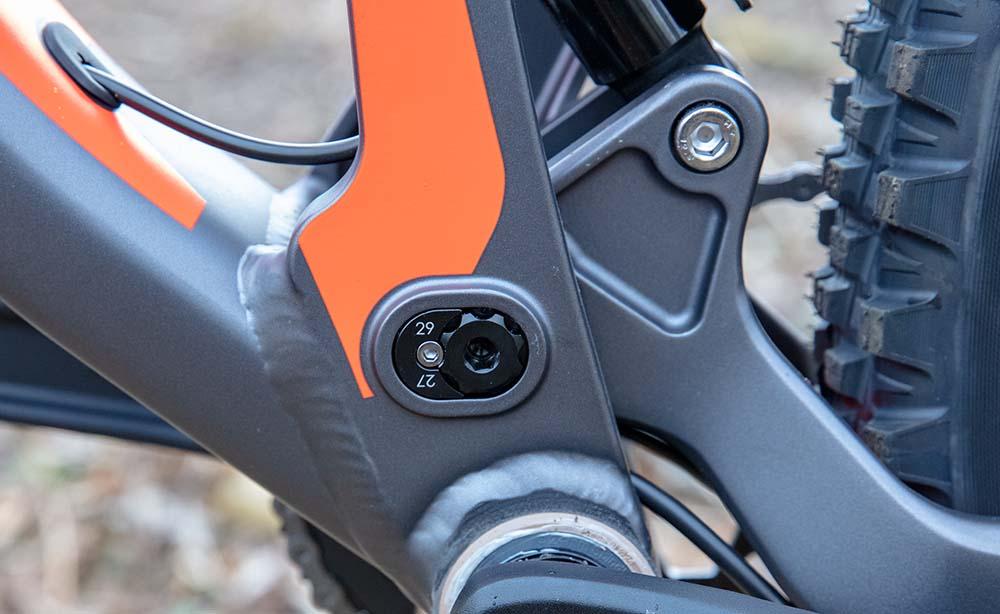 Lapierre are so keen on this feature that they've decided to match stock frames with different wheel sizes. Extra small and small frames are sold with 27.5" wheels whilst the large and extra-large models come with 29" hoops. Ride a medium frame? You can choose between either wheel size. Lapierre hope that matching frame and wheel size amounts to riding harmony when you're out on the trail. Suspension travel is also matched to each frame size to further enhance the ride quality.
Check out some of our Lapierre Zesty models below.
So, what does this mean in practice? Well it does allow you the flexibility to switch wheel sizes if that's something you think you might be interested in. 27.5" or 29" is always a toss-up between bike manoeuvrability, acceleration, traction and weight. 27.5" offers sharper handling, faster acceleration and a lighter weight setup, whereas 29" wheels hold the aces when it comes to traction and efficient speed. If you've never quite made up your mind or you ride some trails where 27.5" roll better and some where 29" are more suitable, then the Zesty's versatility could suit you.
Read our mountain bikes buyer's guide here.
Another new feature on the Zesty (as well as the Spicy) is a new rear shock. Instrumental in its design has been MTB legend, now Lapierre designer, Nicolas Vouilloz. With 10 downhill world championship trophies in his cabinet, he certainly knows a thing or two about riding fast off-road.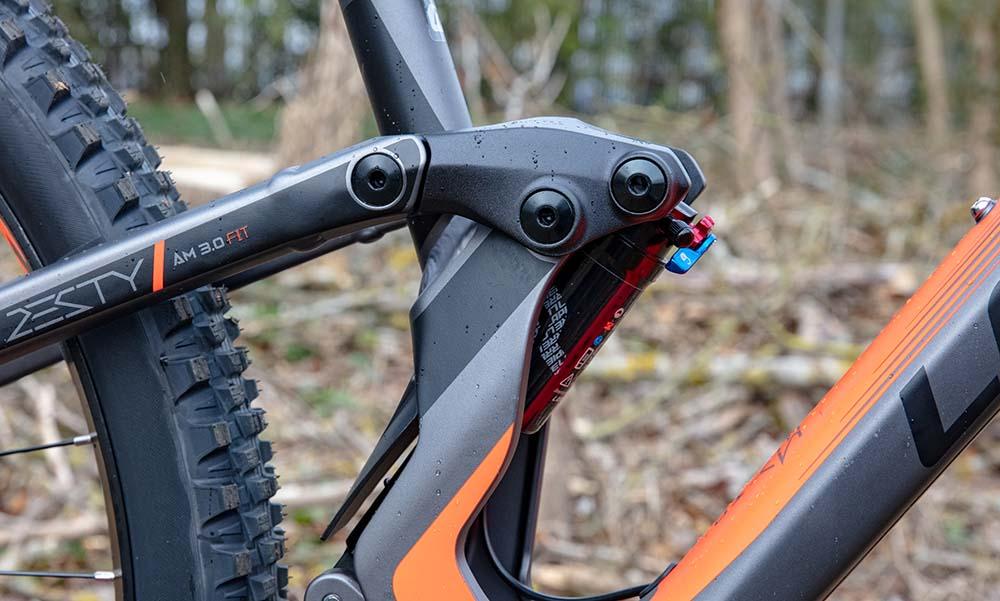 Instead of being anchored at one end, the rear shock can be triggered by both the rocker link at the top as well as a connection at the chainstays too. In theory, this helps keep the bike planted over smaller obstacles, as well as giving the rear end plenty of give when you start dropping off some big stuff. Look towards the rear tyre and you'll spot a miniature mudguard for the shock. Nice touch, we think you'll agree?
Learn how to go tubeless in this article.
Another neat feature, and something we first clocked when we saw the Zesty at Eurobike, is the LP box. Available only on carbon models and presumably standing for Lapierre box, it's a cut out on the downtube near the bottom bracket. Ideal for storing a tube and a multitool, it'll save you loading up your pockets with ride essentials. It's waterproof too, so no need to worry when you're sploshing through the rain.
There we have it, a quick overview of the 2019 Lapierre Zesty. Before you go, take a look at both the Spicy, and the Zesty in action below.