Swipe to the right
It's an unseasonably warm February afternoon and we're in the bustling seaside city of Brighton. Morvélo co-founder Oli greets us as seagulls circle overhead, their calls piercing the relative stillness of a quiet backstreet setting. Through their office door and up the stairs we go. Time to find out what makes this clothing brand tick…
A potted history
Co-founders Oli and Dave left successful careers in marketing for large sports and lifestyle brands to setup Morvélo in 2009. With a modest £500 the enterprising duo plumped for a range of t-shirts for their first products. Demand was such that they thought their idea was worth pursuing.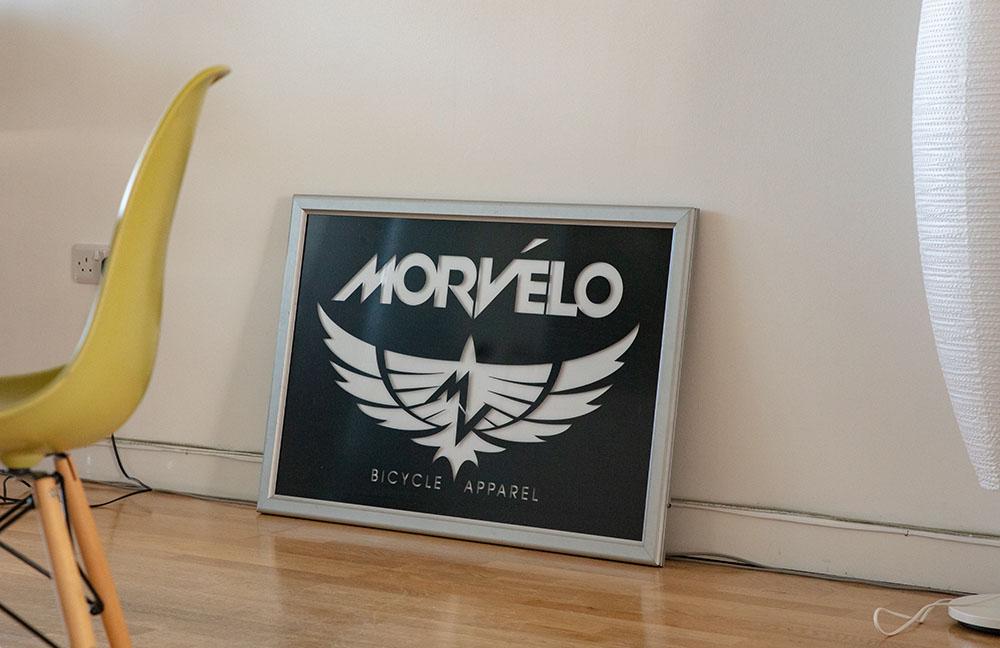 "I've always ridden and raced bikes," Oli tells us. "I was racing cross country mountain biking around the time we started the company. We were in a team of four and we needed some kit so I thought I would design some. You needed to order a minimum quantity, so we took a leap of faith thinking we'd sell the rest to friends around Brighton."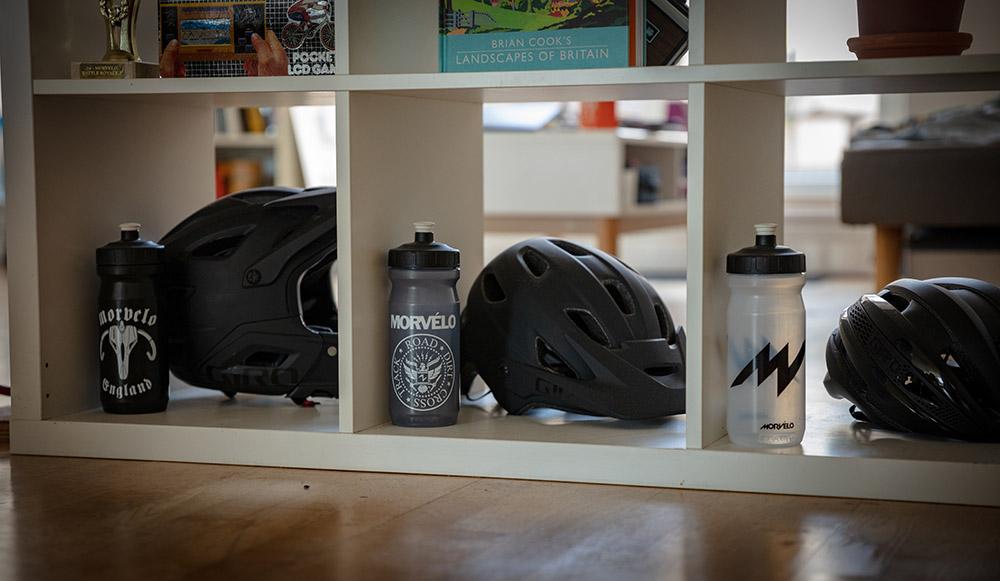 The additional kit was snapped up and the range quickly expanded from there. "If I found myself wearing something from another clothing brand, a gilet for example, I'd then think about designing something myself."
Today as Morvélo nears its tenth birthday, it sells its wears right across the globe. So, what has been the key to their success?
The design inspiration
Amongst the cycling fraternity, Morvélo are known for offering something wildly different. Garments that break from the tradition of stuffy, ill-fitting and frankly ugly cycle clothing. Garments that take their inspiration from popular culture, music and widestream fashion, as well as things more closely related to cycling like outdoor pursuits and skateboarding.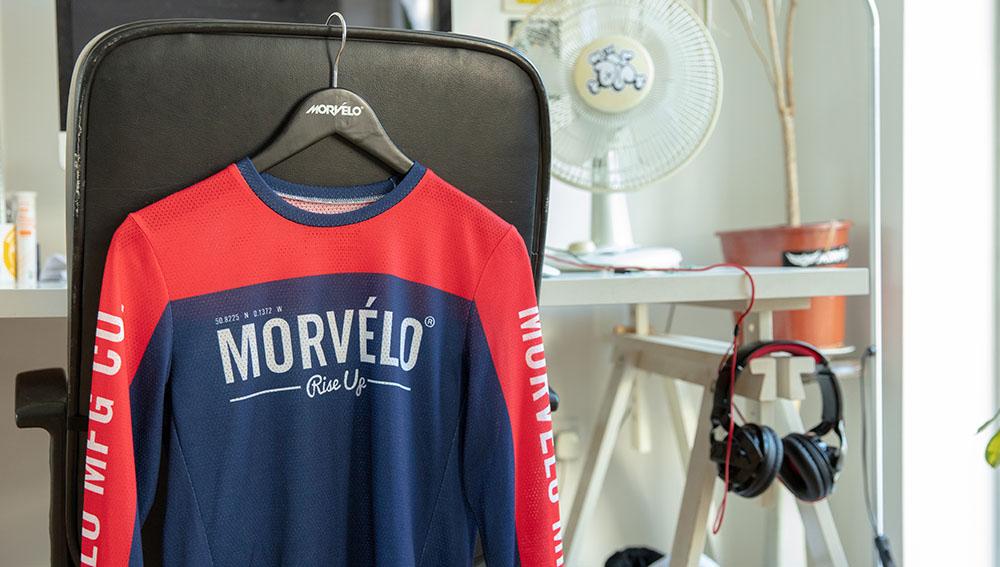 "We enjoy looking at brands outside of cycling. Companies like Palace, Cahartt, Stussy, Volcom and Vans in the skating world and other, perhaps more well known, brands like Patagonia, Urban Outfitters and H&M is where we tend to find our inspiration," muses Oli.
Success isn't as simple and copy and paste of course.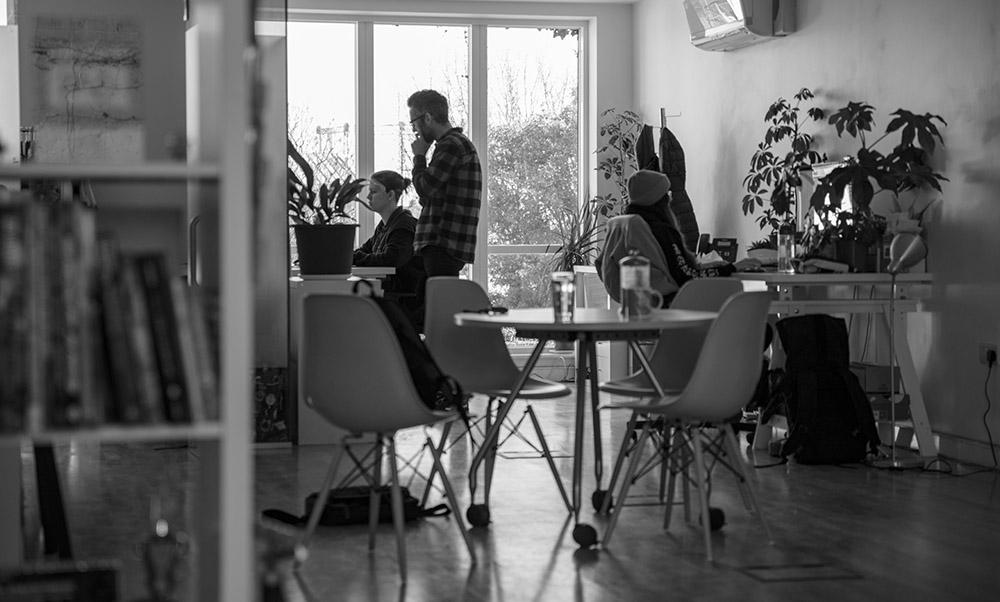 "I used to race single speed mountain bikes in just jeans and a Jack Daniels t-shirt. I enjoyed ripping past people who were all dressed up, but what I liked more was how good normalising cycling felt. We're not elitist. We have the ride everything ethos, but cycling should be fun, not taking yourself too seriously."
We're getting to Morvélo's heart. Apparel for the fashion-conscious rider, but also for the cyclist who doesn't want to look too much like one at the same time.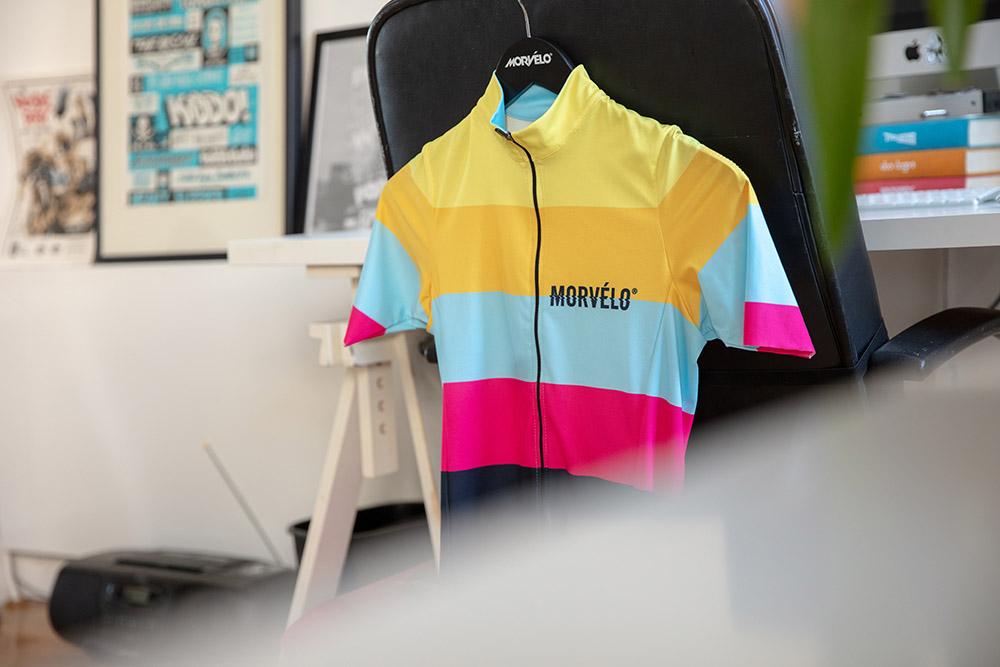 Oli agrees. "If you wore our new MTB jerseys with jeans, hopefully it wouldn't look out of place around town. Similarly, whilst our road jerseys are inherently sporty, they don't have flat lock sticking, they don't use any fluorescents, they're just cool tops. That's the fundamental. We don't use reflective tapes. It looks too cycling. We want to make cycling look cool to the average person the street."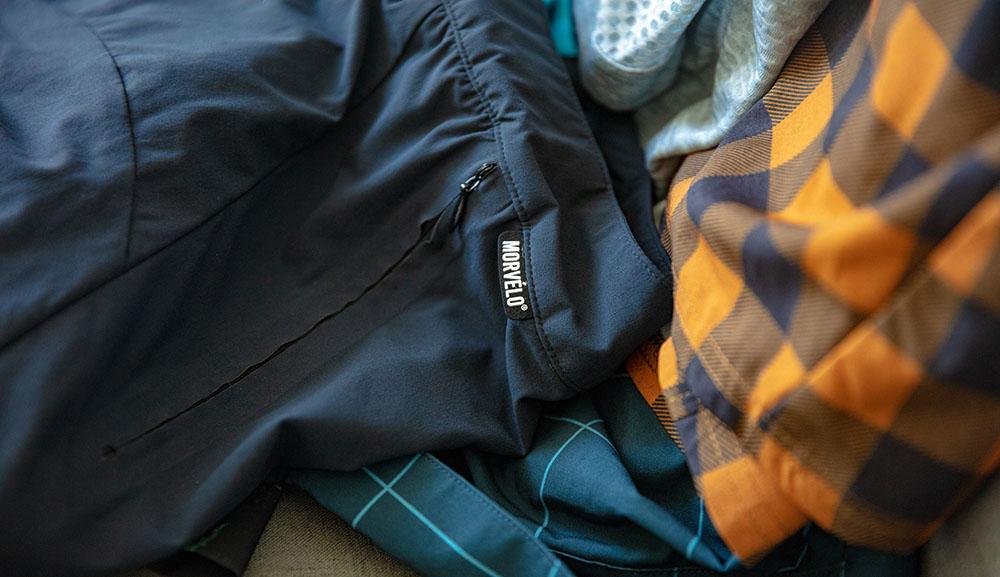 So, what about their home, Brighton? How does that influence things? "Sure, it's a creative, independently minded city and one that has a little hub of cycling culture, much like Bristol, Sheffield and London," he suggests. "It has a lot of different riding on the doorstep, Ditchling Beacon for example and plenty of mountain bike trails."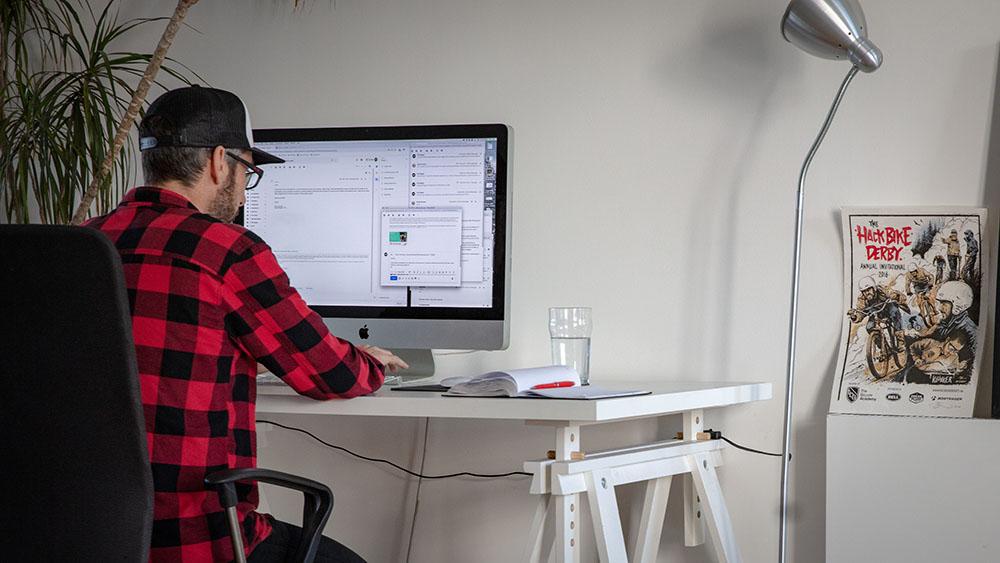 "Subconsciously I think it has an impact on design, especially where our old offices were with the independent shops. There was this second-hand clothes shop that had a rail of old 70's and 80's cycling jerseys. We loved thumbing through that!"
Getting technical
All the fervour of the design would go unnoticed if Morvélo's products didn't work technically, nor use the latest fabrics. It's at this point Oli's speech quickens. He delves into a drawer chock-o-block full of different fabrics - this is his area of expertise.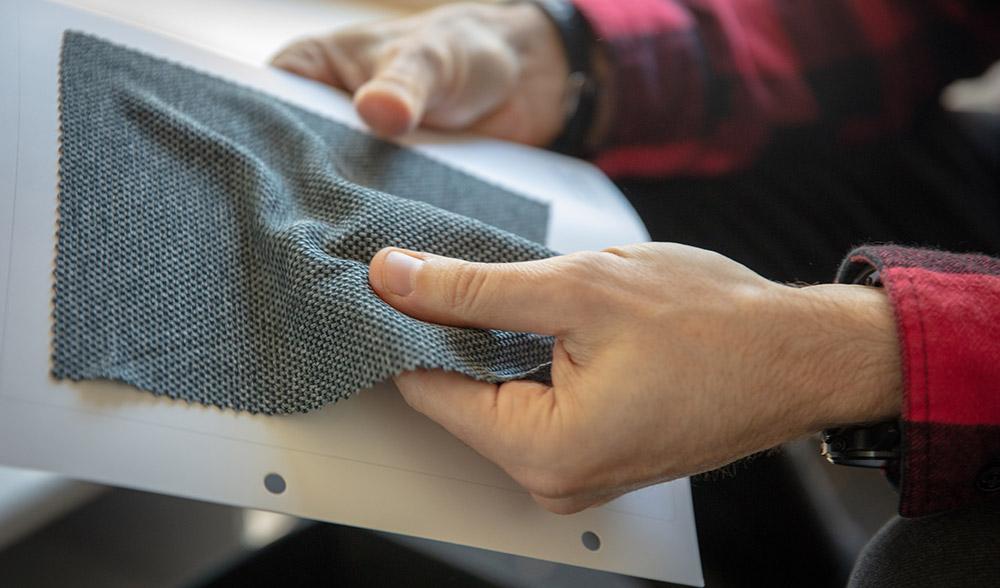 "I'm always worrying about two things, the stretch and the weight of the fabric. Fortunately, fabric technology has advanced in step with our development. We're now producing MTB jerseys that feel like cotton but they're 100% polyester and of course we make sure they fit when you're riding. For example they're much, much longer in the arms."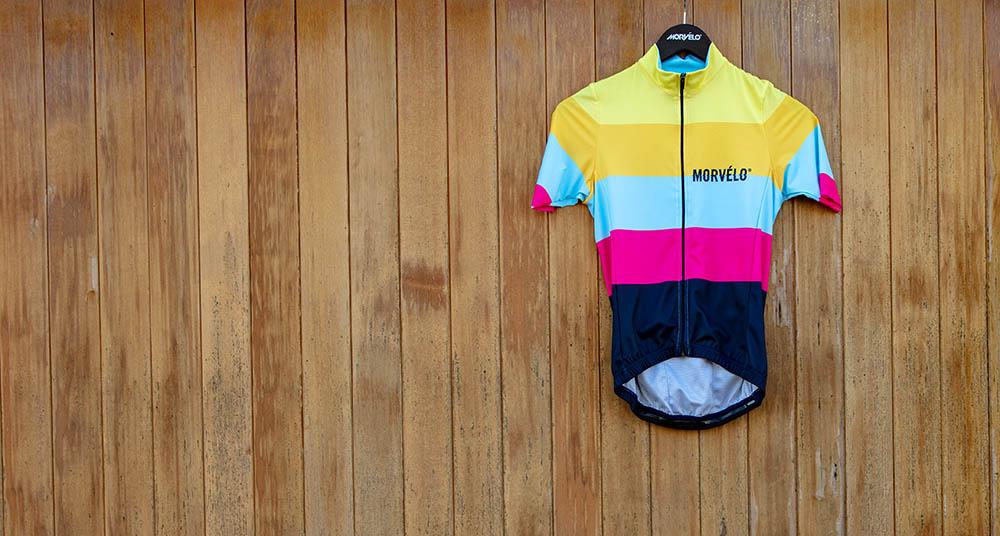 Oli also lauds the benefits of the small Morvélo team. "I ride to work everyday so I tend to try bits out. Nothing is given the OK without me or one of the team wearing it. That's one of our strengths, we don't delegate separate parts of production to different parts of the company. Everyone's involved."
Spring/Summer 2019
Taking inspiration from '80's and '90's popular culture as well general trends and taste amongst mainstream fashion, Morvélo's new range looks set to be another smash success.
"The camo designs have been particular well received," says Oli. "It's because it's us! Design by gut instinct, not numbers and logic. It's not fluoro but you stand out even though its grey and black, thanks to the deliberately jarring nature of the design."
He continues, "we wanted to do a standard colour road jersey, but with a fade. We saw fashion brands do fades and that's where our inspiration came from." Some things didn't work out though. "We found a new fabric from Japan that we really liked, but the lead times were 18 months!"
The future
Oli's passion is infectious but our afternoon is nearing its conclusion. What's next for Morvélo we ask?
"I'm excited about our new Overland range. It's stemmed from the explosion of gravel biking I guess. Clothing that's not too aero nor too enduro. Clothing that's more versatile."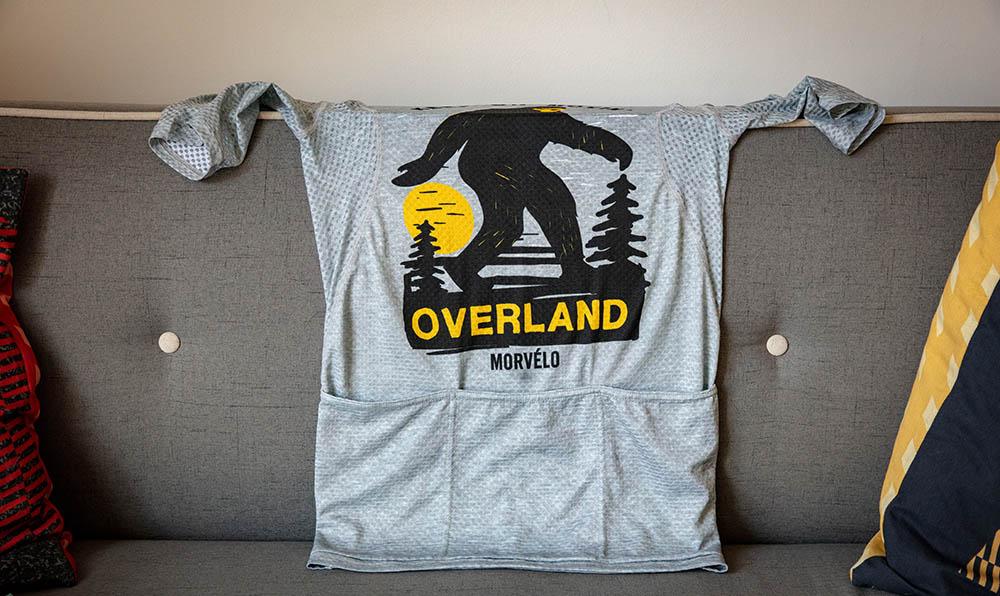 Part of Oli's passion in this area is his goal of getting more people on bikes. "I want to promote quick rides. Getting ready for a ride is a faff and I don't like faff! Road rides don't need to have epic vistas, mountain bike rides don't need big drops and the clothing should reflect that. Products should look normal. Just change your shoes pop on a helmet and off you go."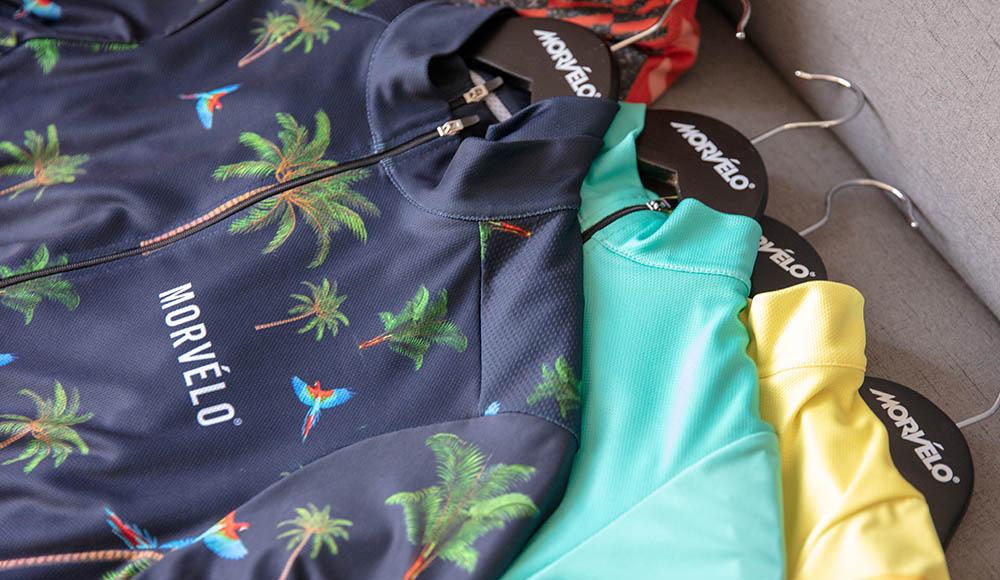 He's also thinking beyond clothing design. "Short term, we're going to be using biodegradable bags for our garments, using packaging that's been recycled – the labels will also be recycled. It's probably for our own conscious rather than anything we'll really shout about."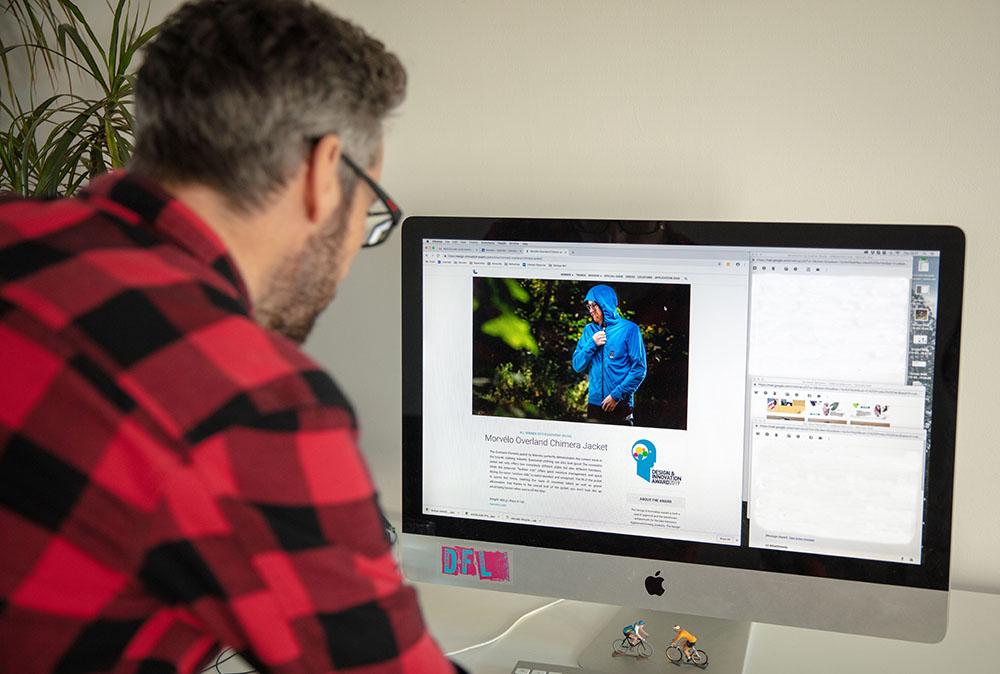 And longer term, "I do want to find a way of making the fabrics we use recyclable or sustainable even. I'd also love to make it possible for a customer to return a jersey and us to recycle it into a brand new item, but that's a bit further in the future."
One final question. How do you want Morvélo to be viewed from the outside?
"We're not trying to be… well, the next anything. We want to be seen as creative, affordable and a brand that portrays cycling in a more accessible light."