Made in Austria: Inside the KTM factory
It's not often that you're invited to go behind the scenes at a bicycle factory so when we were given the chance to peek behind the curtain at KTM we didn't need asking twice!
We've been proud stockists of KTM since 2016, so read on to see how their bikes come together.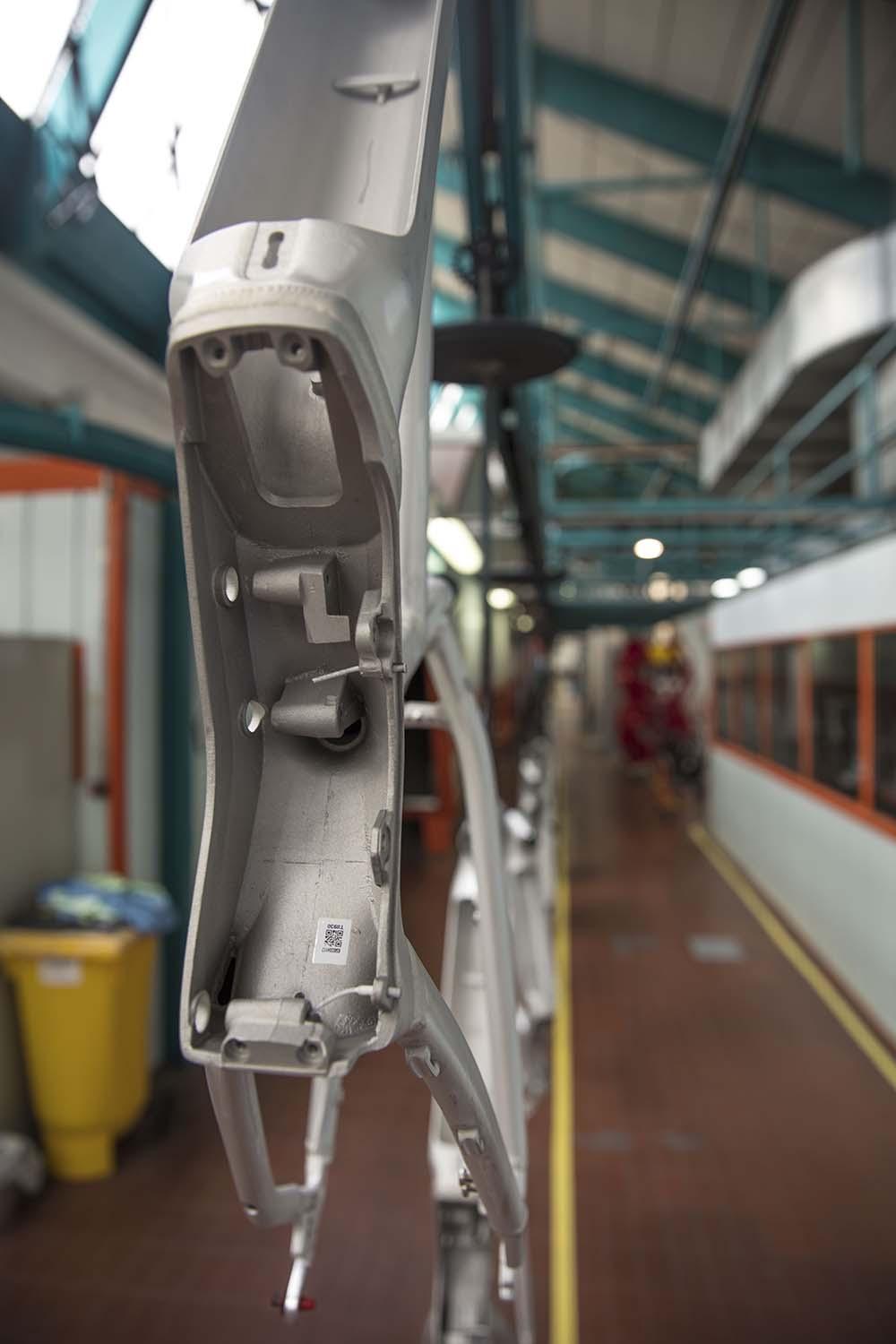 An unpainted frame begins its journey along the production line. You're looking at the bottom bracket area of an e-bike which will eventually house a motor.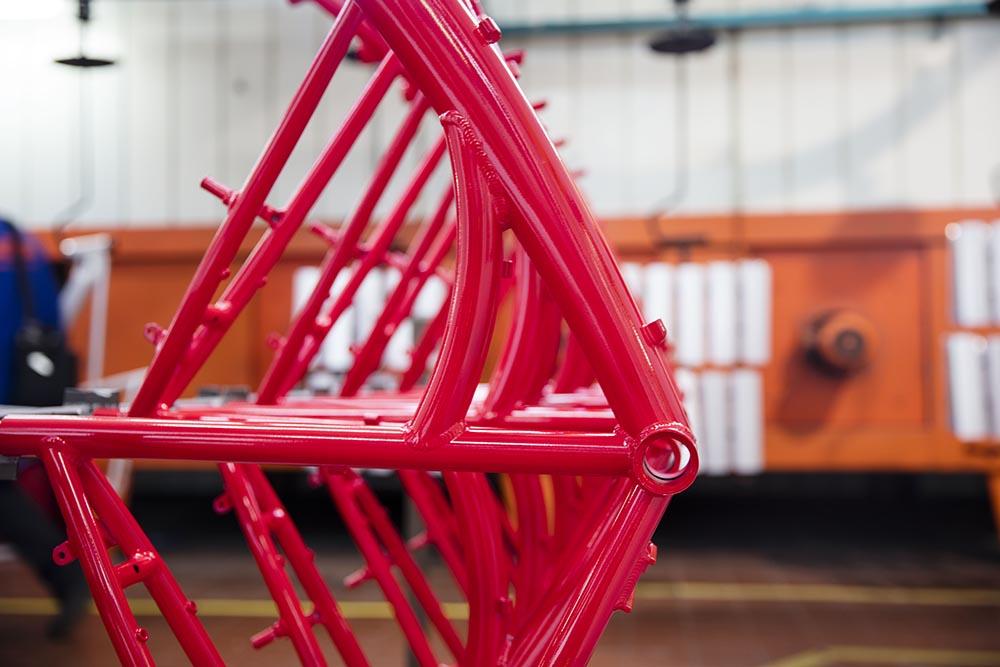 Every KTM bike is painted at its facility in Mattighofen, Austria.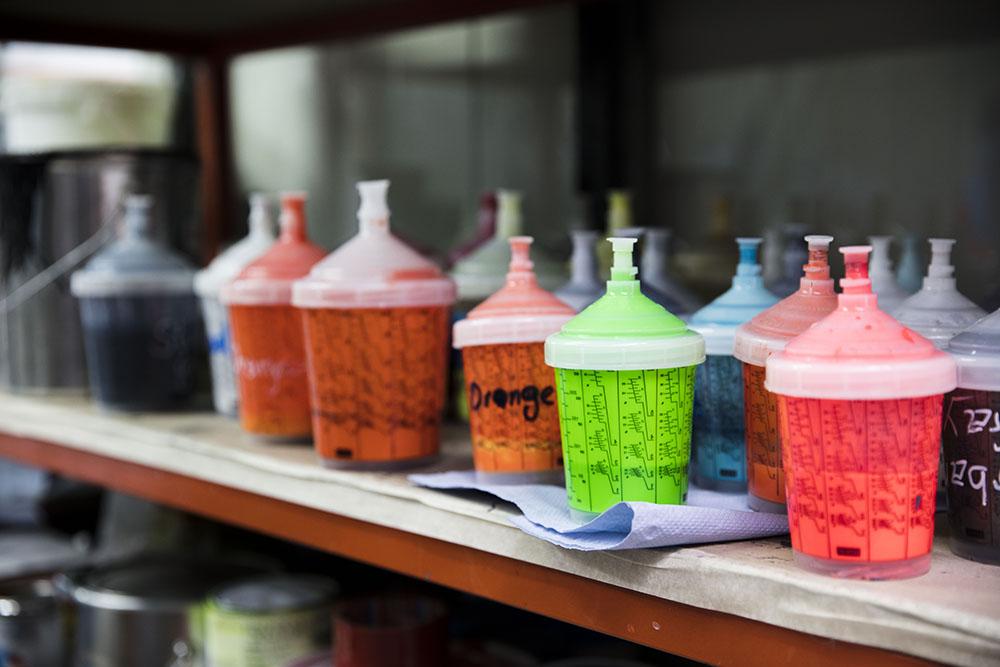 Pick a colour, any colour.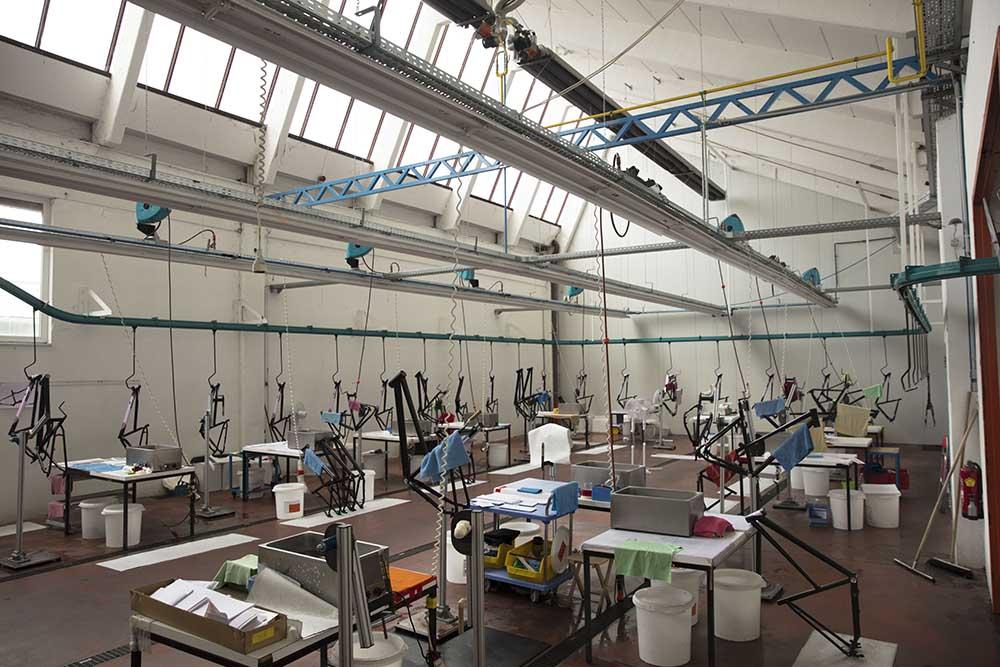 The vast decal hall. Tools had just been downed when we arrived.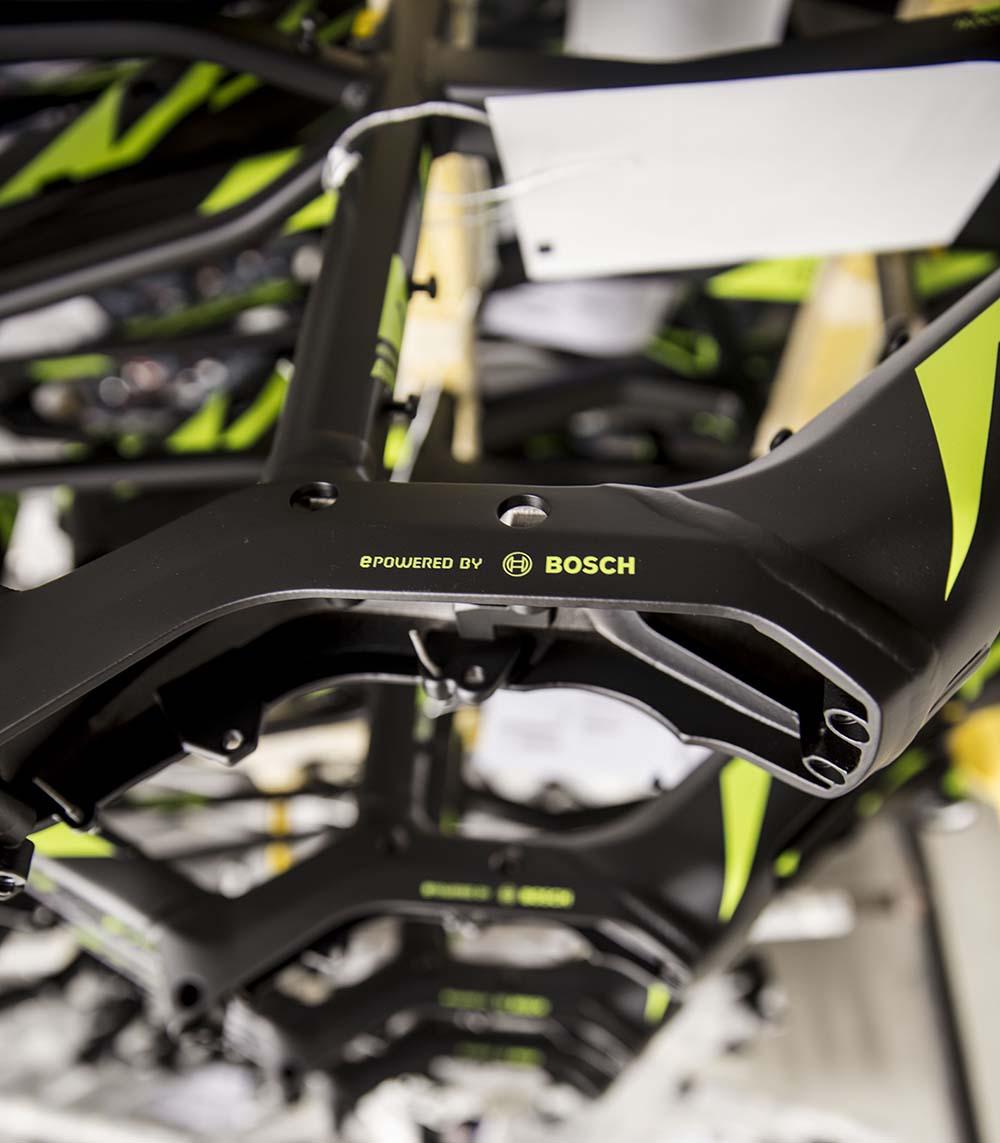 An e-bike frame, complete with decals ready to move onto the next stage of the production line.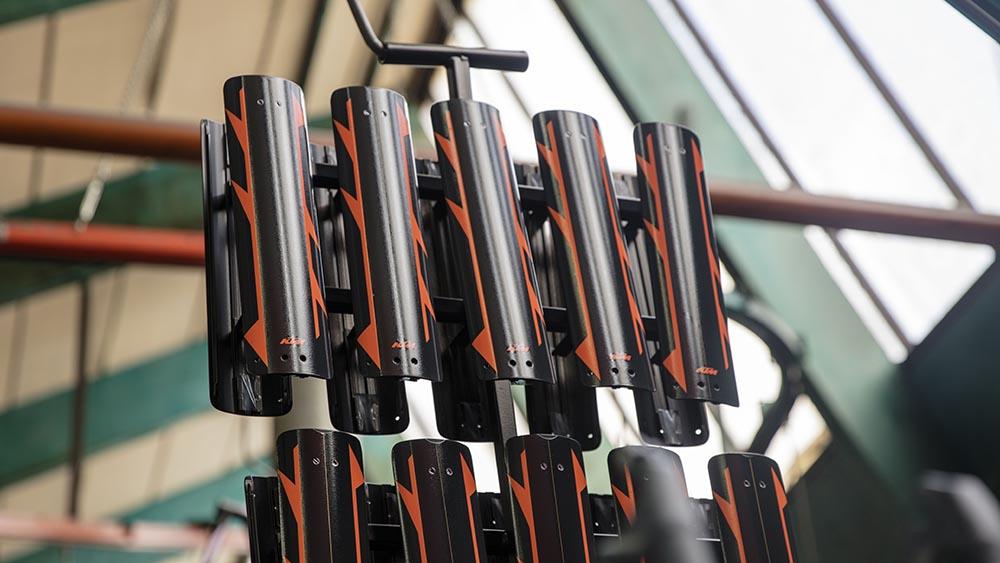 Electric bike design has come on leaps and bounds in the last few years. Today, many models house the battery under a cover like those pictured above. KTM paint them to match the rest of the bicycle's frame.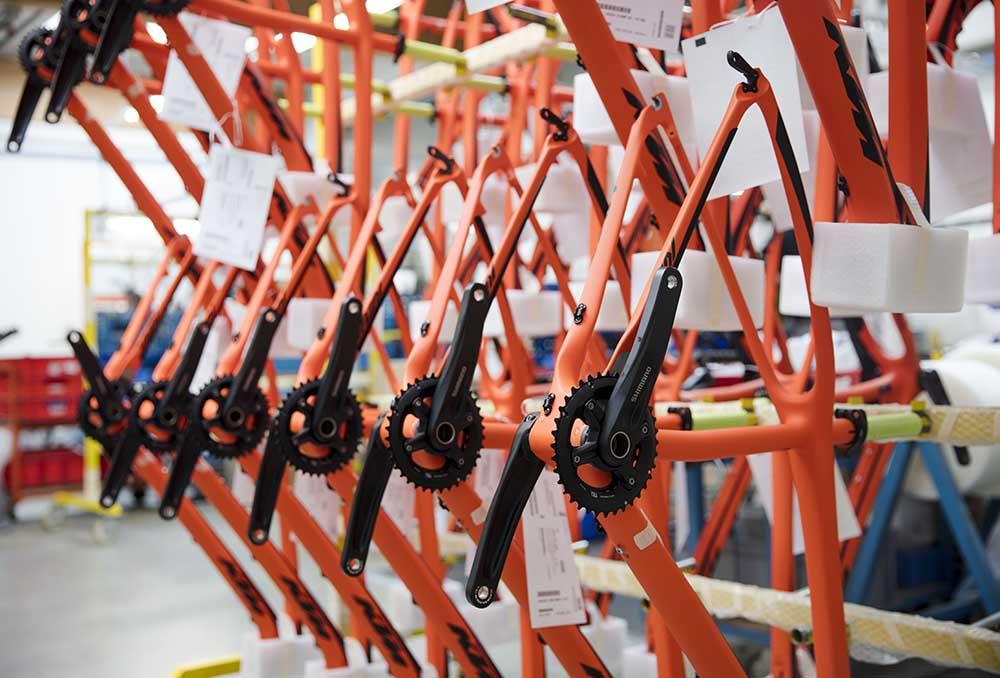 Trademark KTM orange.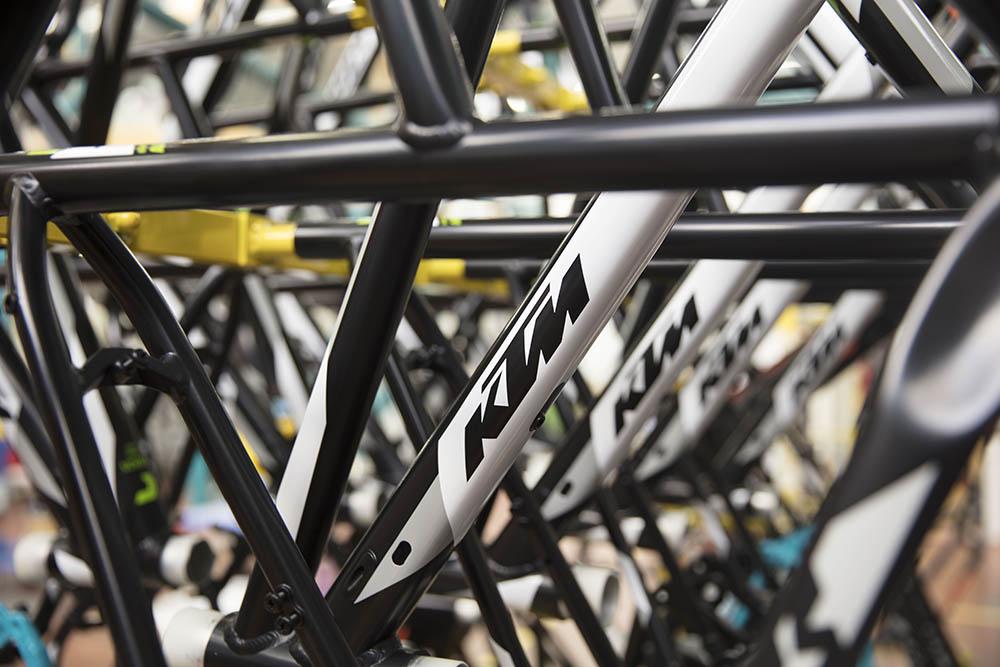 Abstract art, or just a maze of frame tubes?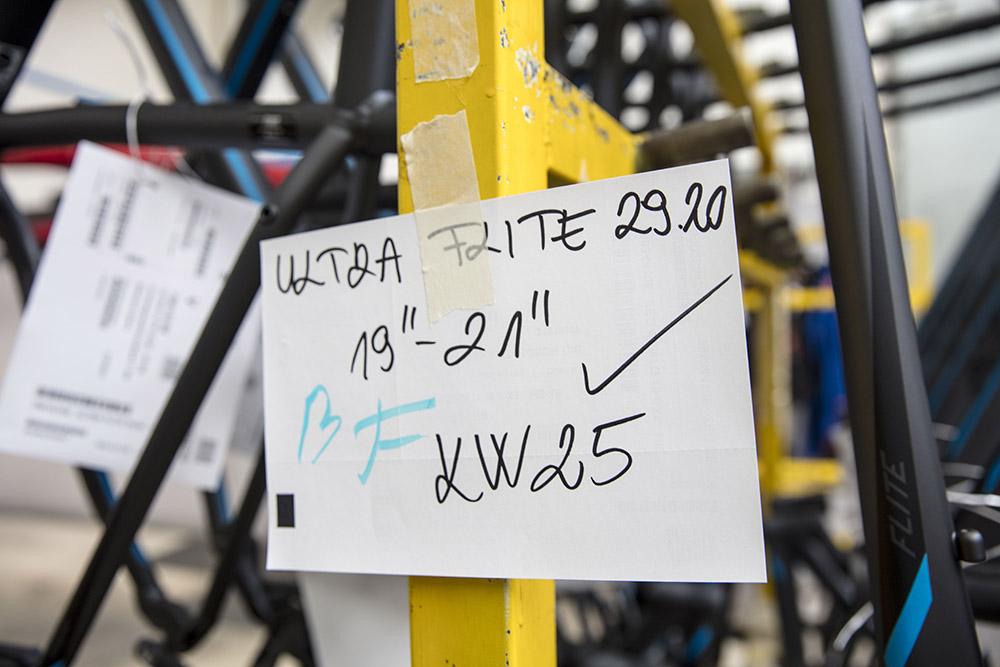 Each batch of bikes is given a simple handwritten note identifying the model and the size of frames on the rack.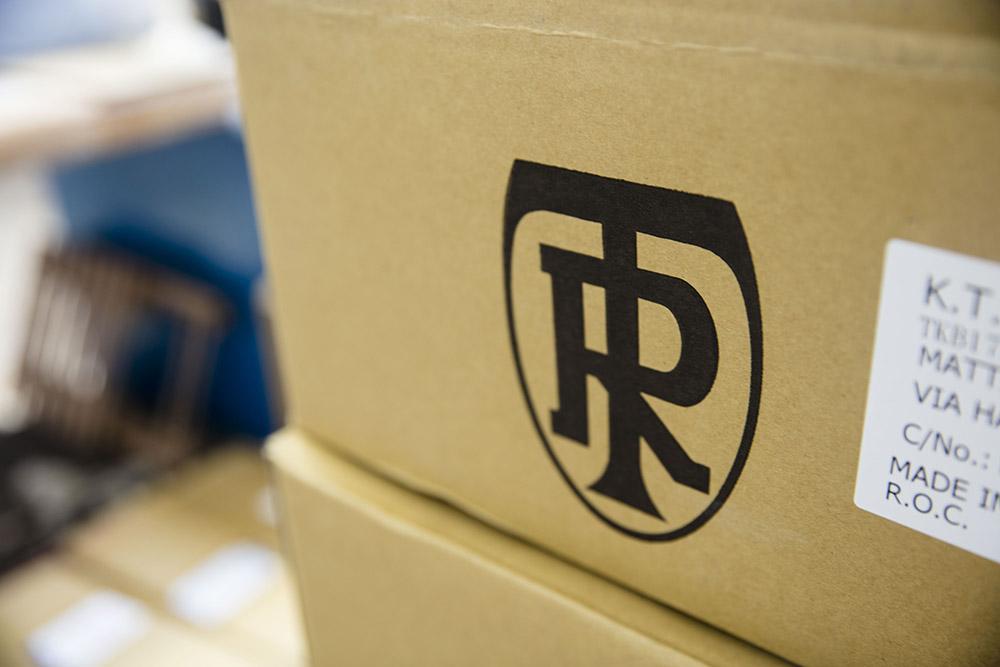 KTM use alot of Ritchey components to build their bikes. The American brand enjoys a cult following worldwide.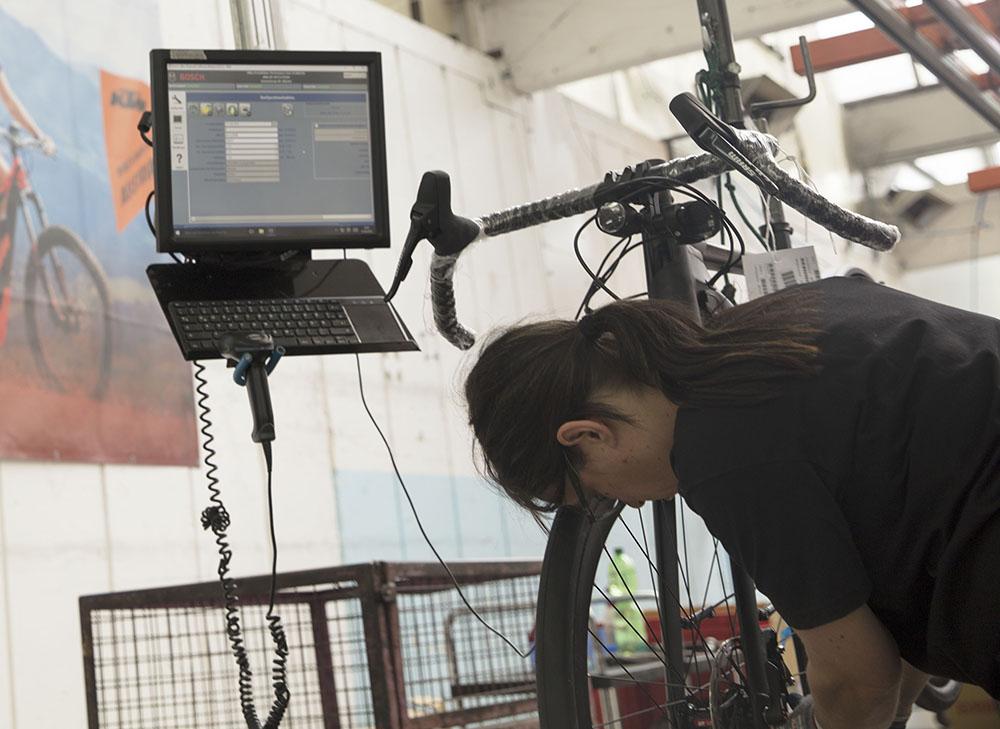 Every stage of the production process is monitored, with quality checks throughout.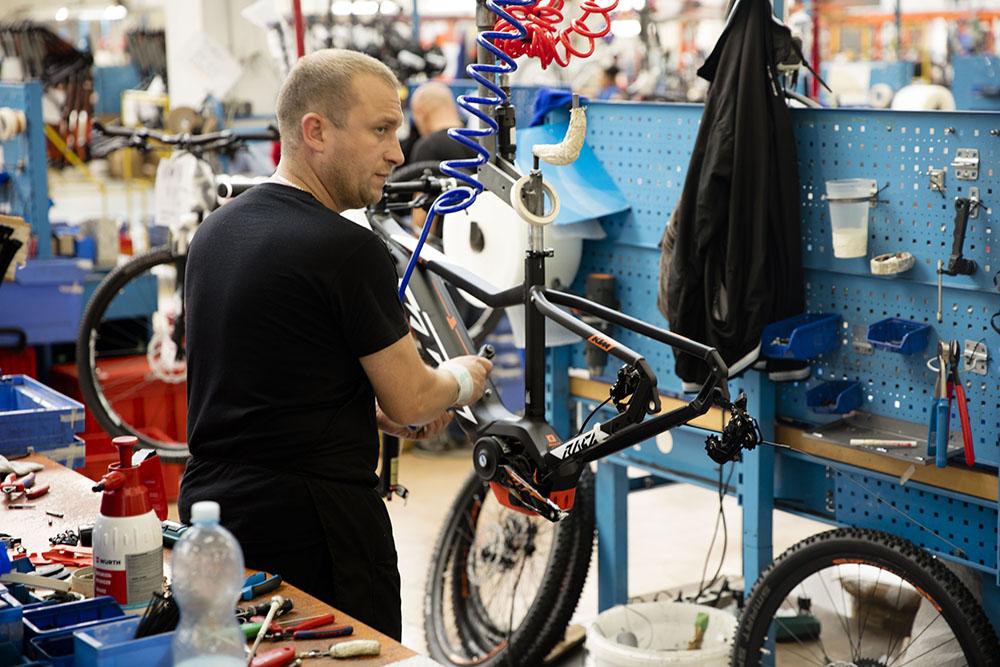 Yet another KTM comes together.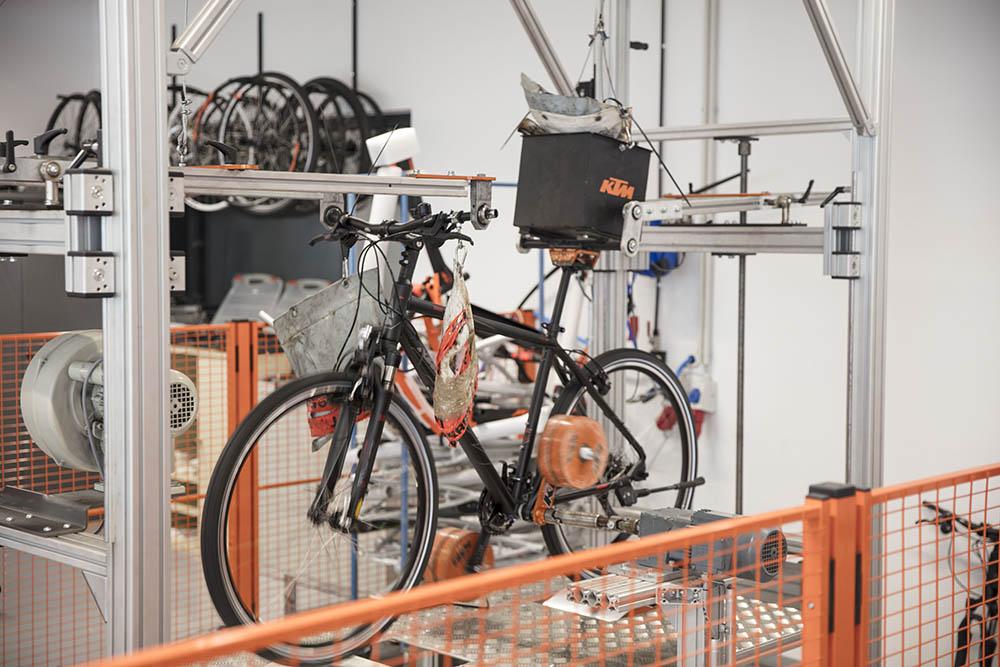 This instrument of torture is KTM's stress tester. Here, bikes are put through their paces to ensure they stand up to the demands of being ridden in the real world.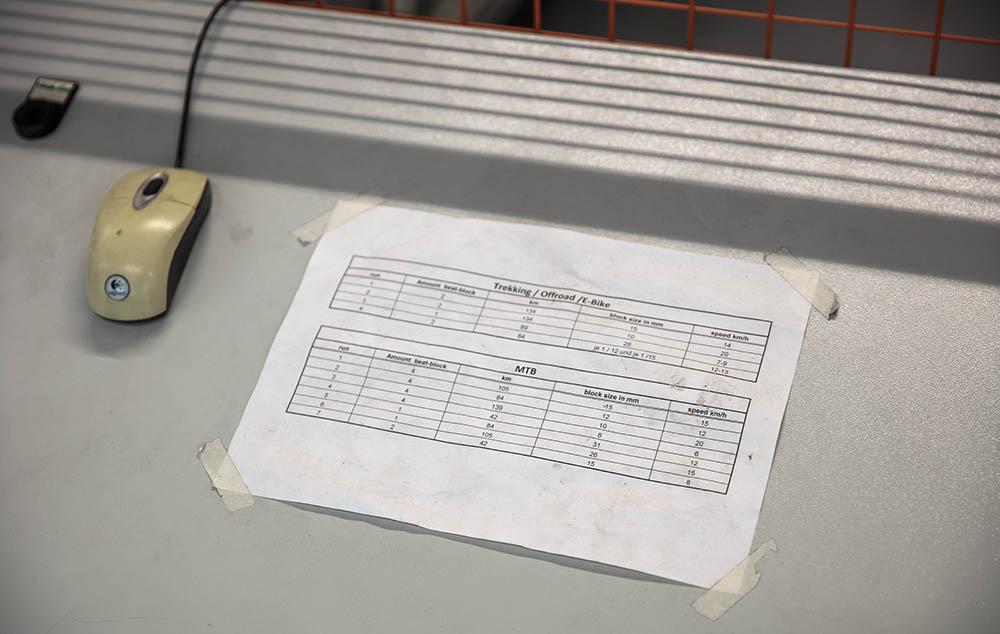 130 kilometres at 20km/h anyone? Various settings are used to simulate the differing stresses and strains of each riding discipline.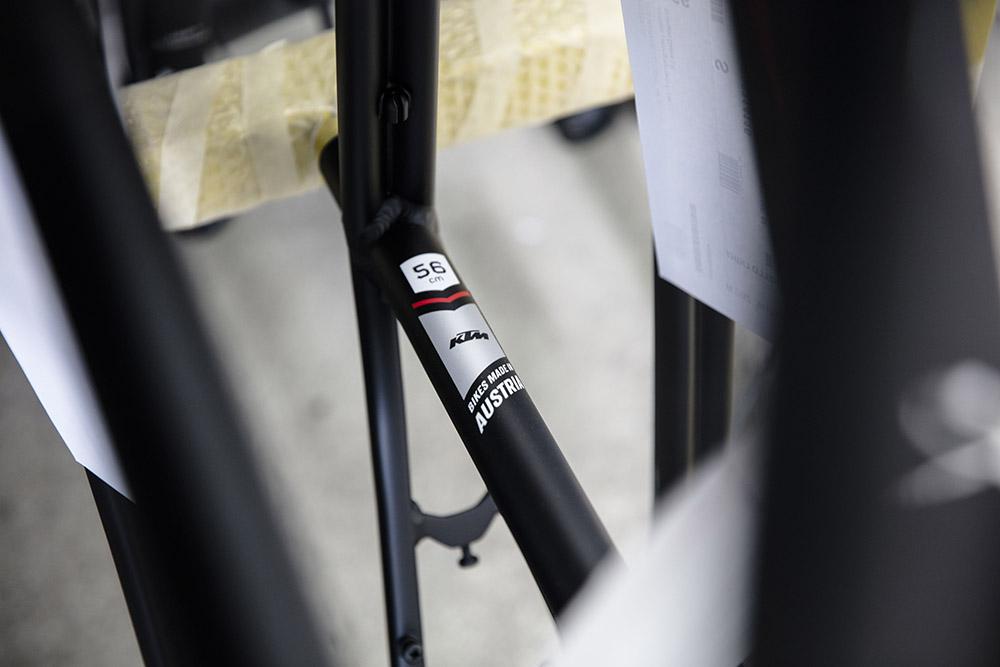 Every KTM carries the moniker "Bikes Made In Austria."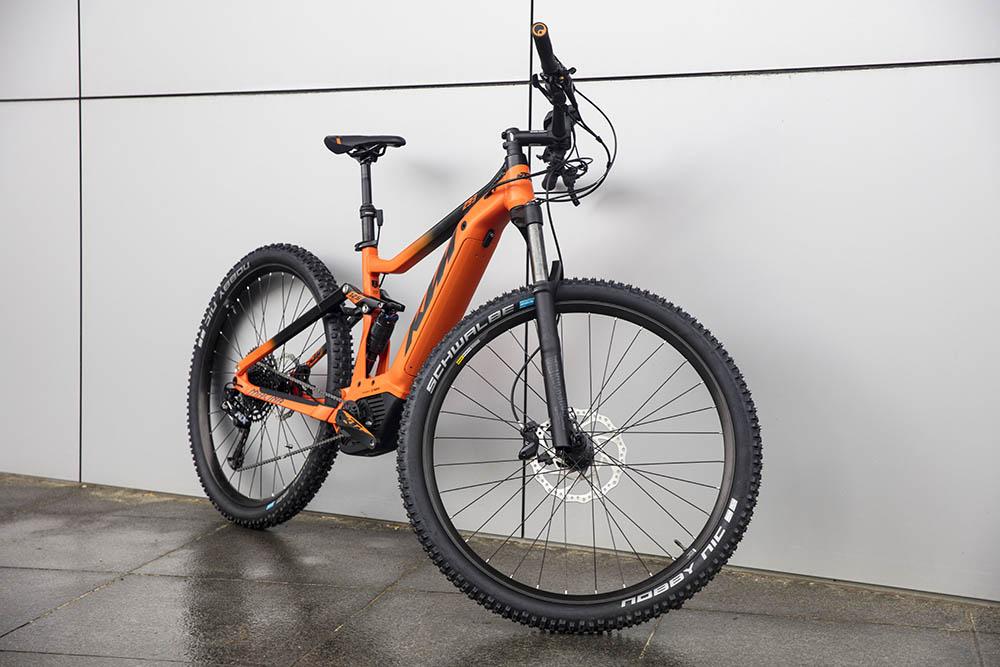 A completed e-bike. This model is the 2019 Macina Chacana 293.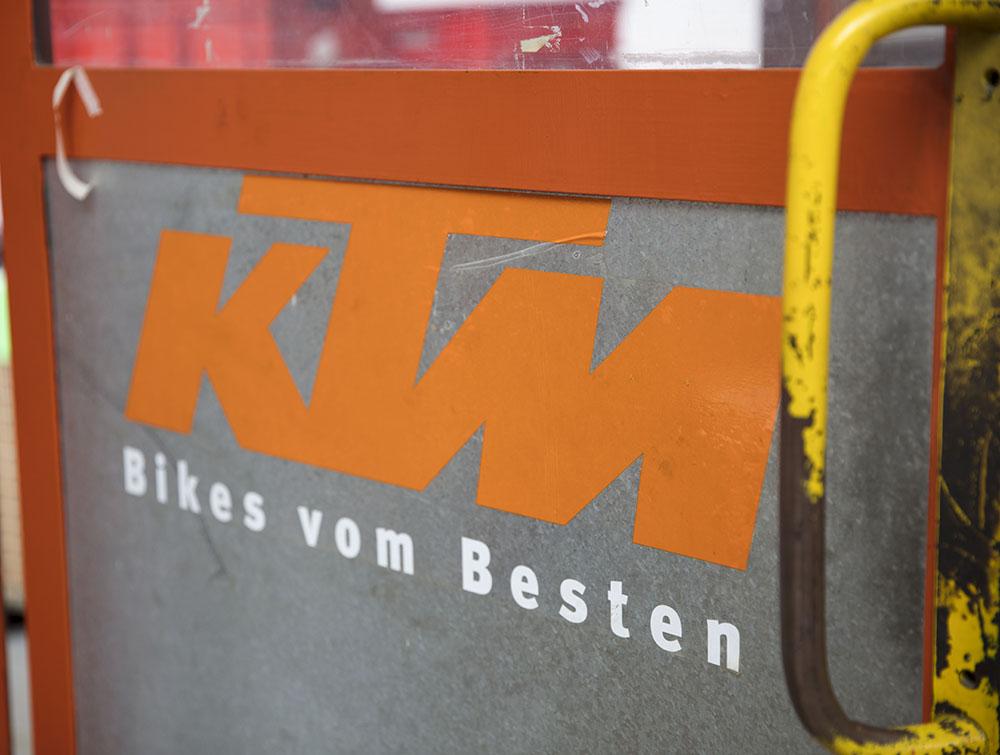 In 2018 KTM announced that they were to build a brand new factory in order to keep pace with demand for electric bikes. The €10million unit will construct a staggering 110,000 bikes in 2019!
Liked what you saw? You'll find our entire range of KTM bikes and accessories at this link.