The British Cyclists' Survey
Updated: 28/08/2019
For us, cycling isn't just about getting from A to B. Our bikes are an essential part of the rhythm of daily life, and whether long or short, the thrill of the ride is often the reason we head out on a journey in the first place.
Of late, we've been interested in learning about the experience of the UK's riders whilst on the road. Why do we love to cycle? How do we perceive our surroundings when on a ride? In what ways could our time on the saddle be improved?
Following this, we conducted a survey of five hundred riders across the UK, to gauge the nation's perception of a bike ride, collating a diverse range of insights and sentiments in the process.
Take a minute out of your day to leave your bike on its stand and learn about how the UK's cyclists see the world around them with our very own UK Cyclists' Survey.
------------------
Getting on the saddle. Whether getting from A to B or swapping the beaten track for the road less travelled there's a whole host of reasons why we jump on our bikes.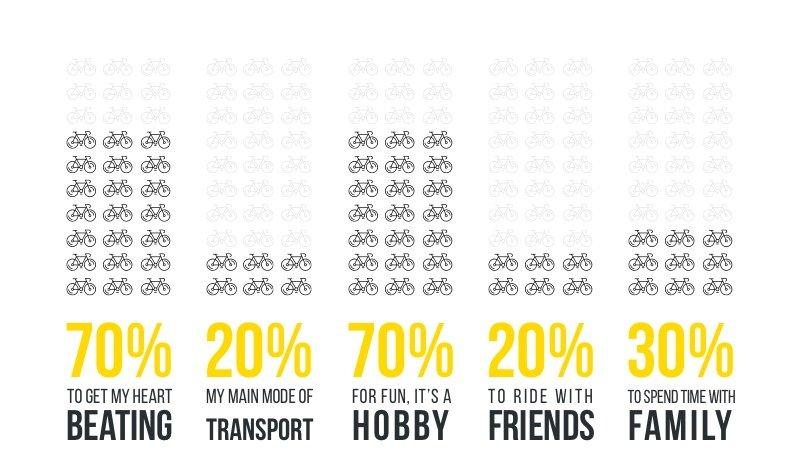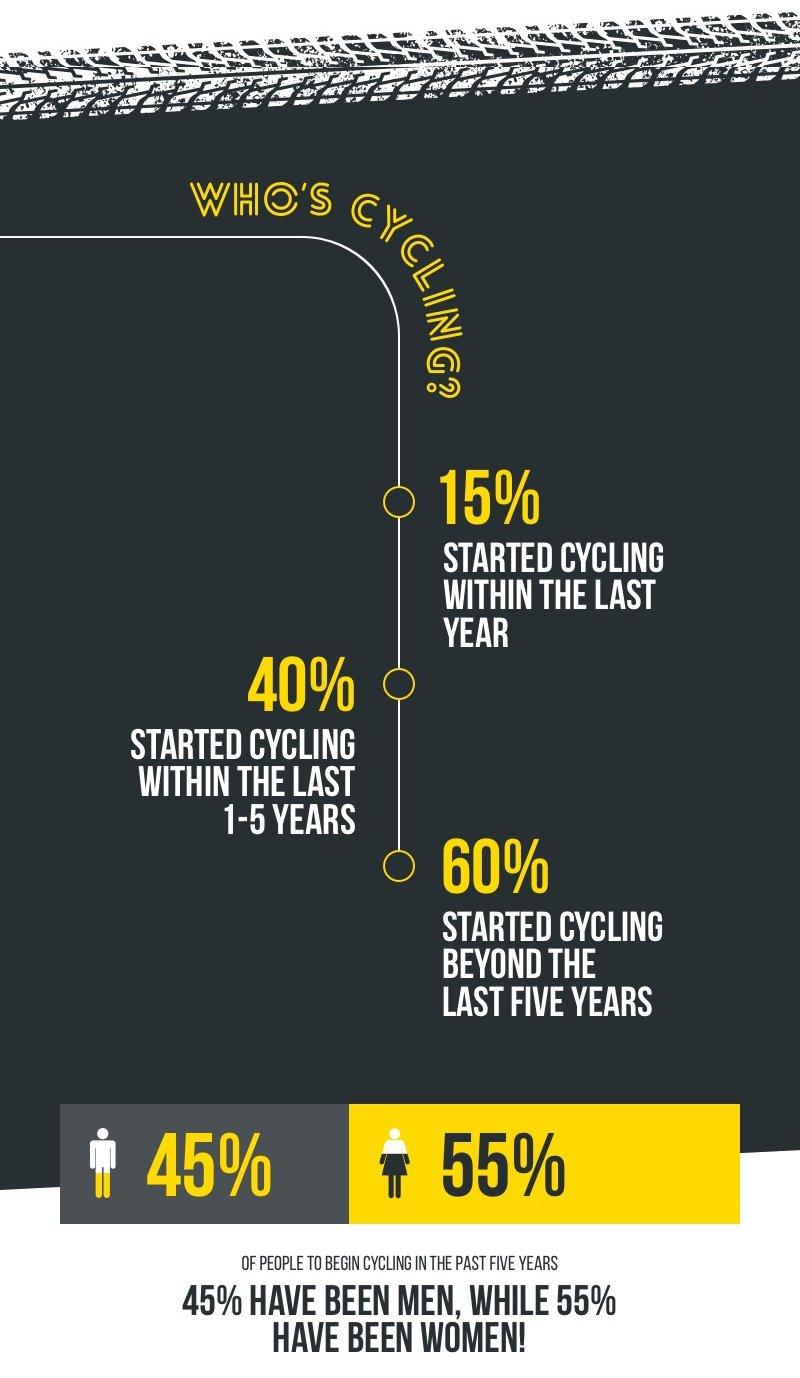 Wearing a helmet isn't a legal requirement in the UK, but they're a health and safety imperative. With every helmet sold by major retailers tested and certified for maximum safety, more expensive options will offer additional features that enhance the wearer's experience, such as better-optimised ventilation, more advanced internal padding and sophisticated clips and straps to ensure the best possible fit. Our survey found that one in five people would spend more than £50 on a helmet, while just one in twenty would spend over £100.

In contrast, cyclists are legally obligated to have lights and be clearly visible when riding in the dark: you need to have a white light at the front of the bike, a red light and reflector at the back and reflectors on the front and back of each pedal. Surprisingly, our survey identified that 5% of the UK's cyclists ride without sufficient lights, meaning that, for every twenty cyclists riding at night, there's one that won't be visible. For everyone to be safe on the ride, it's vital to be clearly lit.

While we're all well-acquainted with the traditional cable lock, bike locks actually come in many shapes and sizes. There are high-tech smart locks that connect to your smartphone, super durable D locks that rigidly connect your bike to its storage and wearable locks that you can wrap around your waist on the go, making high-strength locks more transportable than ever. We learnt that 44% of UK cyclists would spend up to £50 on a lock; it's a great sign of how strongly we care about our bikes' safety.

Often overlooked, cycling shoes greatly enhance the quality of your rides. These are made from superior lightweight materials, feature rigid soles that more directly transfer energy to the pedals and offer better ventilation than regular footwear. Cycling shoes can also be equipped with cleats, allowing them to be securely connected to specialised clip-in pedals, minimising the risk of your feet slipping and enhancing your ride's efficiency.

For a newcomer, picking out cycling gear can be an up-hill climb. To sift through the vast wardrobes of jackets, jerseys, tights, gloves and myriad other items that're available, think in terms of desirable qualities. The clothes should be well-adapted to cyclists' motions, made from waterproof and breathable materials that enable sweat to wick through the fabric rather than stick to your skin, have padding to absorb additional shock from the road and make you aerodynamic, allowing your rides to be as efficient as possible!
Clothing comes in a range of textiles and each has different strengths: synthetics like nylon and polyester are ideal for keeping a rider cool and aerodynamic, while fabrics like merino wool help contain body-heat, perfectly suited for colder environments.