First look: Brompton Explore Edition
Sometimes an email drops into our inbox that really piques our attention. And when one titled: Brompton Explore Edition sat at the top of our inbox we thought it'd be rude to keep it to ourselves.
Long admired for their ability as a super commuter in towns and cities across the world, it's not a surprise to see Brompton's in use slightly further afield. Indeed, it's not unusual to see a Brompton on the Land's End – John O'Groats route, or even at your local sportive. So here we go, a Brompton specifically designed to bust out of the city and head off the beaten track. Read on to find out more.
What is the Brompton Explore?
Styled and spec'd for adventure, the Brompton Explore is ready for your next long trip or slight city diversion. Decked out with premium features and finished in an earthy green hue, the Explore certainly looks the part.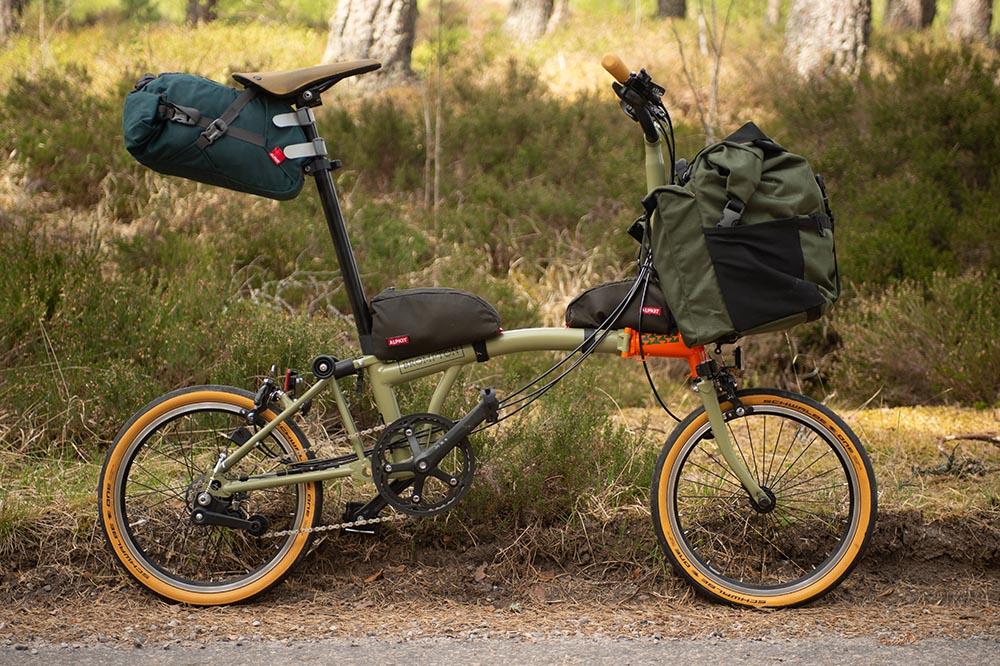 There are more than a few things that set this new Brompton apart from its brothers and sisters. 6-speed gearing – with a 44T front chainring – will help when the going gets tough, whilst gum rubber grips, with a softer than usual compound, aids comfort over long distances.
READ: Brompton buyer's guide
Brompton has chosen to only sell this model with the M or H type handlebar, both types offer a more relaxed riding position when compared to the S-type. That should help when you're aiming for a big day out on the bike.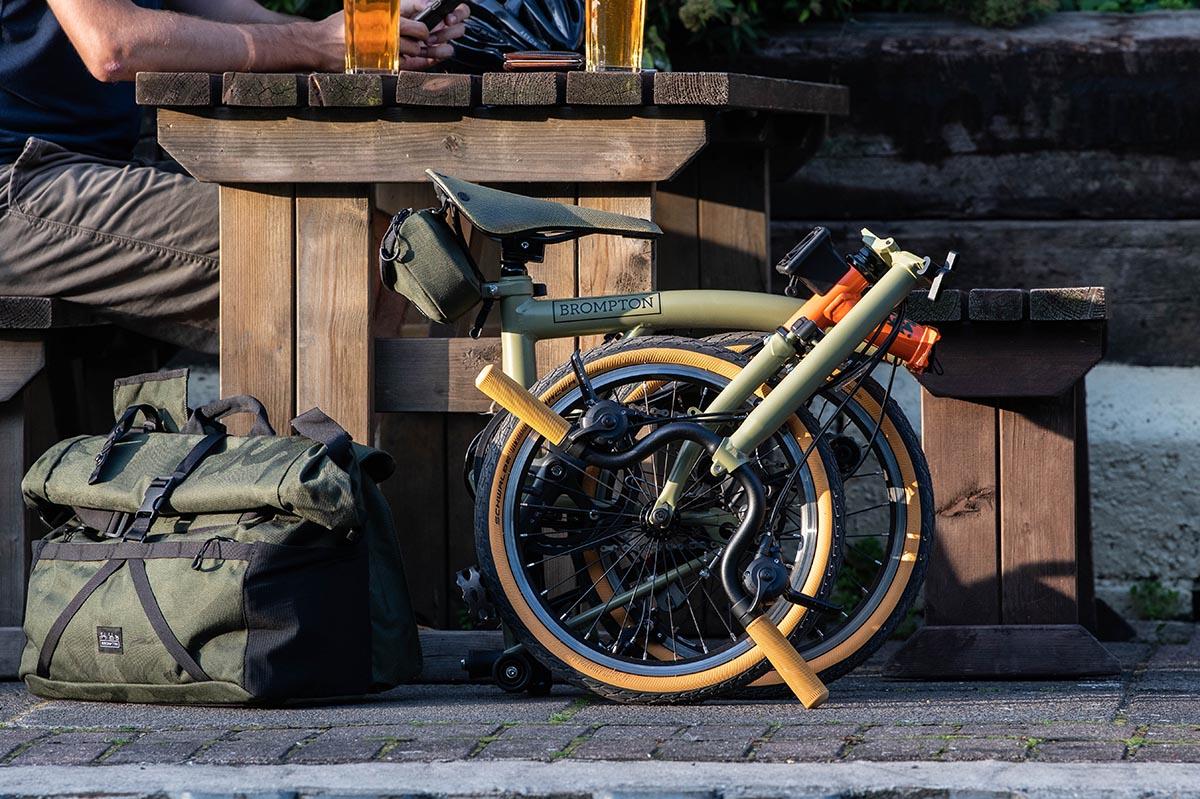 We see a lot of bike parts at Cycle Republic towers but the Brompton Explore is topped off with an extremely tasty saddle. It's a special edition of the Brooks Cambium C17 all-weather model and boy does it go well with the bike! The Cambium range offers all the comfort of Brooks' classic range but in a slightly more compact package.
Read: Inside the Brompton factory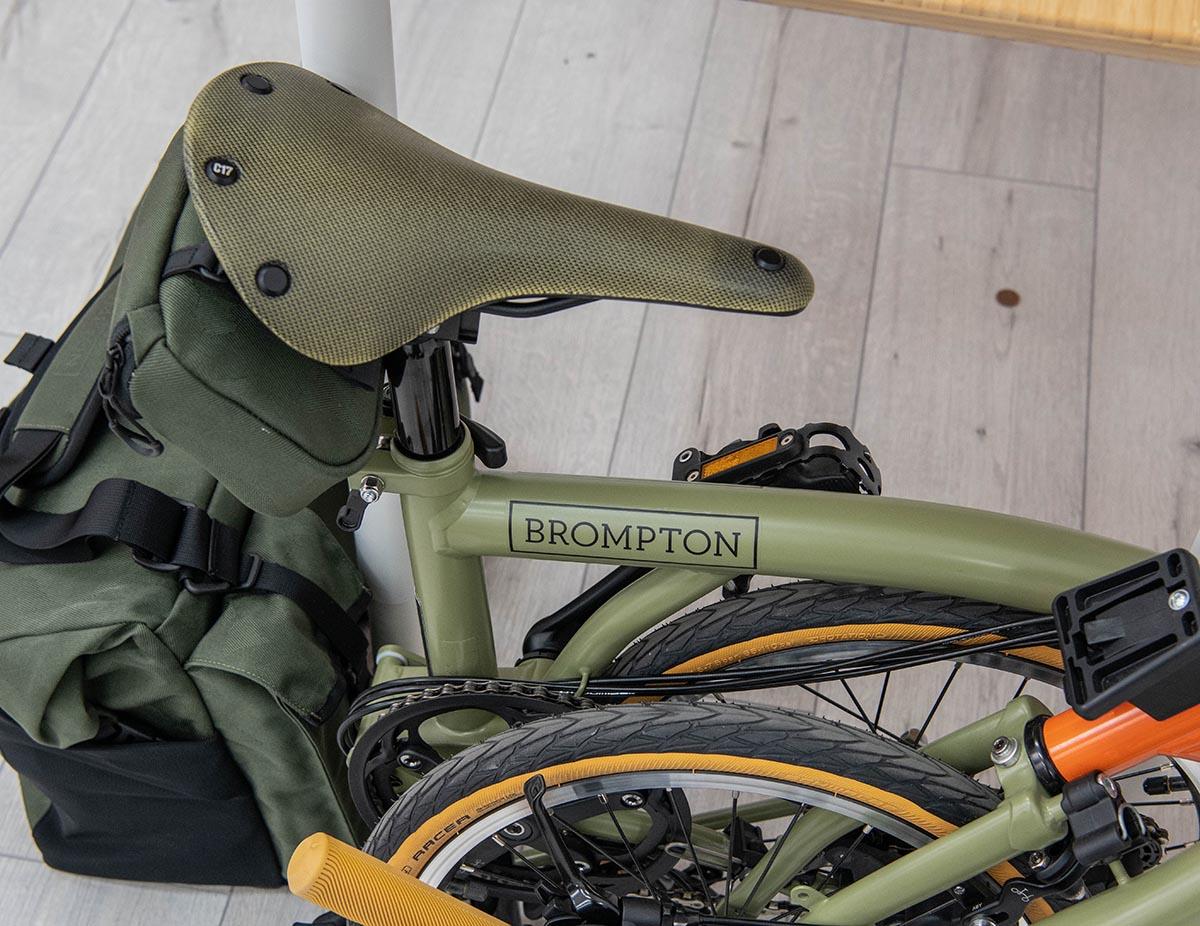 Oh, and boy do those Schwalbe Marathon Racers' with tan sidewalls look good?
Anything else?
Together with the new bike, Brompton has announced two new products. A 28-litre roll-top bag, with enough storage for a weekend adventure and the Explore pouch - a set of spares and accessories that includes everything you need to keep on the go.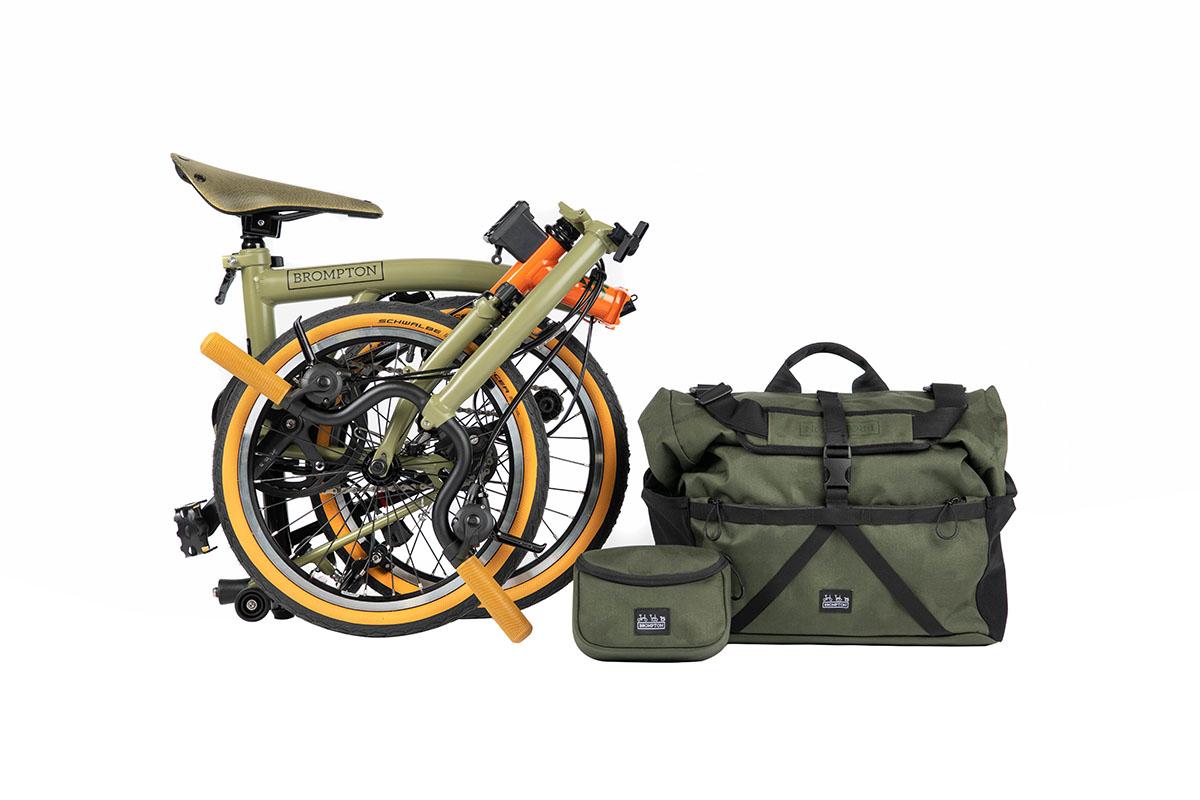 In the pouch, you'll find spare inner tubes, spare spokes, spare gear and brake cables, a spare tyre, pump and Brompton toolkit.
When is the Brompton Explore available?
Like the look of the Explore? The bike will be added to our Brompton range in the following stores: London (Battersea, Canary Wharf, Euston, Fenchurch, Margaret Street), Glasgow, Nottingham, Manchester and Southampton.
The Explore will also be available to order on cyclerepublic.com into any Cycle Republic store very soon.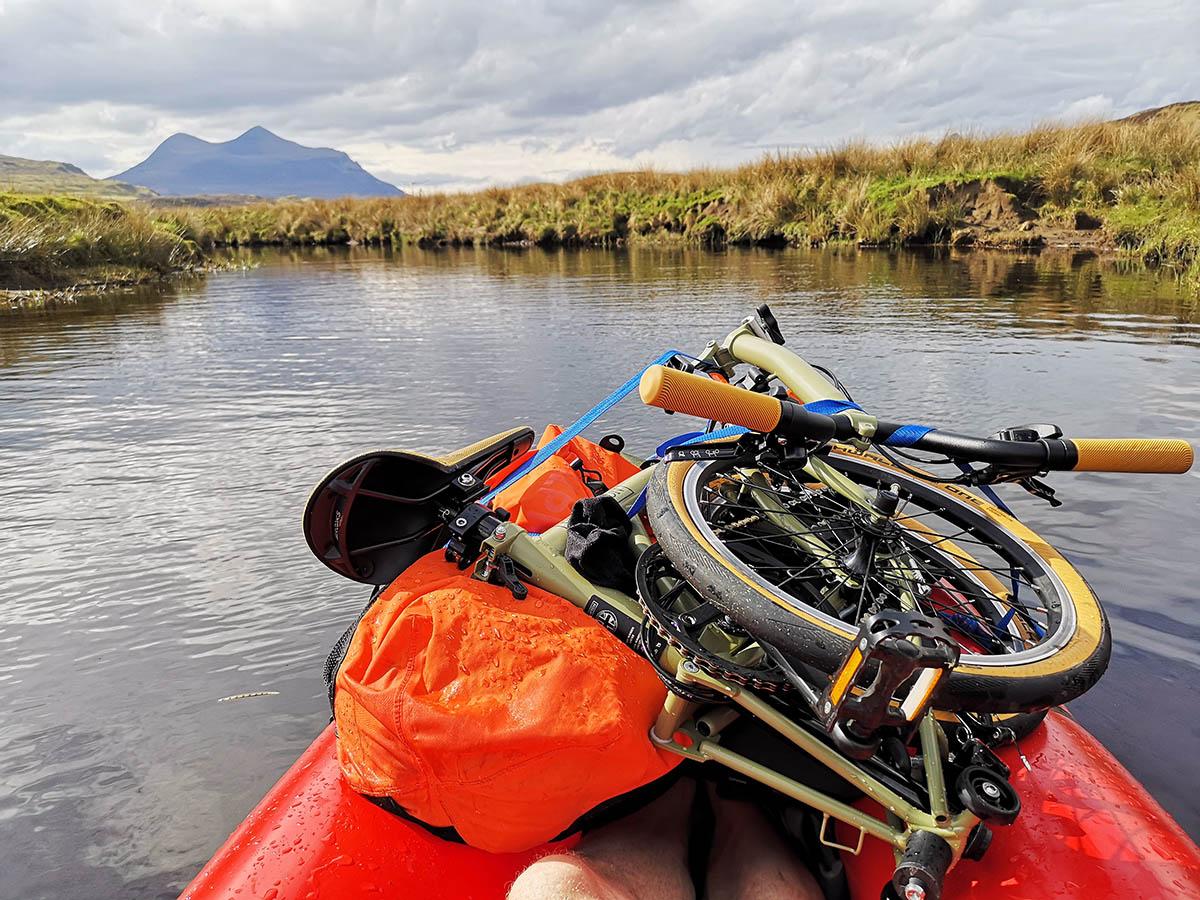 Packrafting with a Brompton anyone?