Made in Stratford-Upon-Avon: Inside the Pashley factory
Good old-fashioned British manufacturing is alive and well in Shakespeare's Stratford-Upon-Avon. One of the last great bastions of the bike industry in this country, Pashley Cycles can lay claim to the title of Britain's longest serving bike manufacturer. On a typical industrial estate setting, not far from their first home in Birmingham, bikes aren't just assembled, they're built. Raw materials in, complete bikes out.
In their long and varied history, they've designed and built racing machines, tandems, some of the first cargo bikes, shopping trikes, bikes for the Royal Mail, unicycles, trials bikes - we could go on.
Grab a brew and have a nosey around their factory.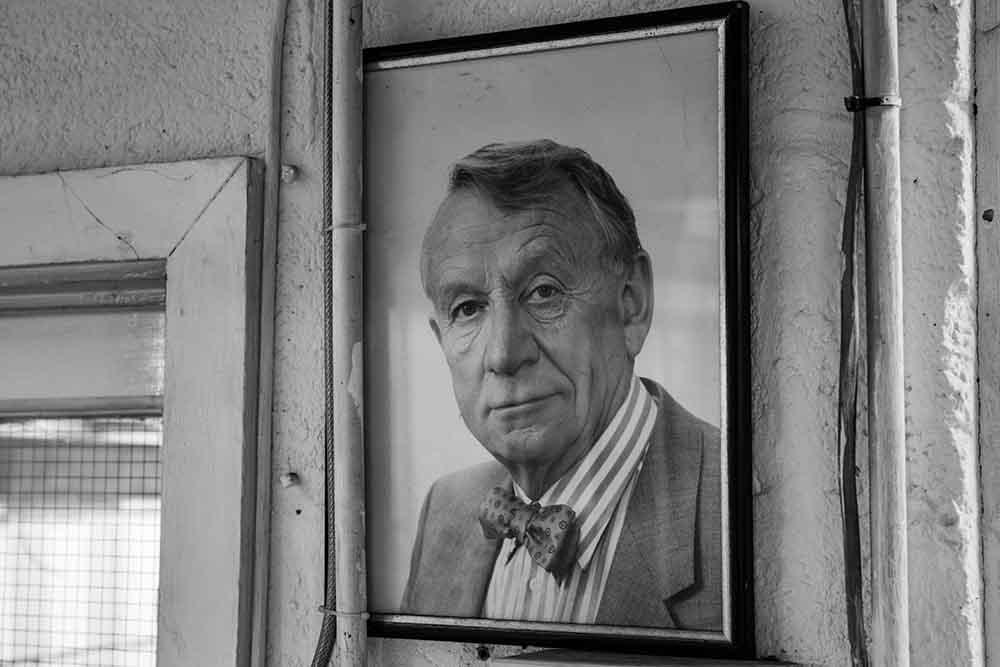 Founder, William Rathbone 'Rath' Pashley, casts an eye over proceedings. He trained at the Austin Motor Company and saw active service during World War I.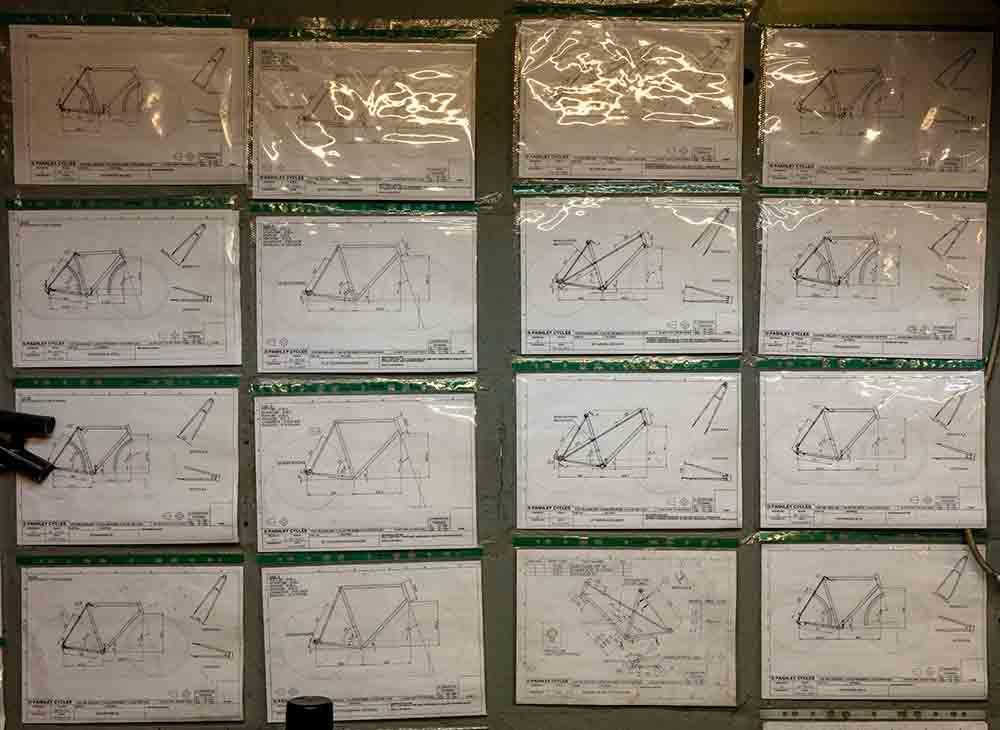 Today, Pashley's bike range extends to around 15 models with many more special editions, one-offs and collaborations with other companies.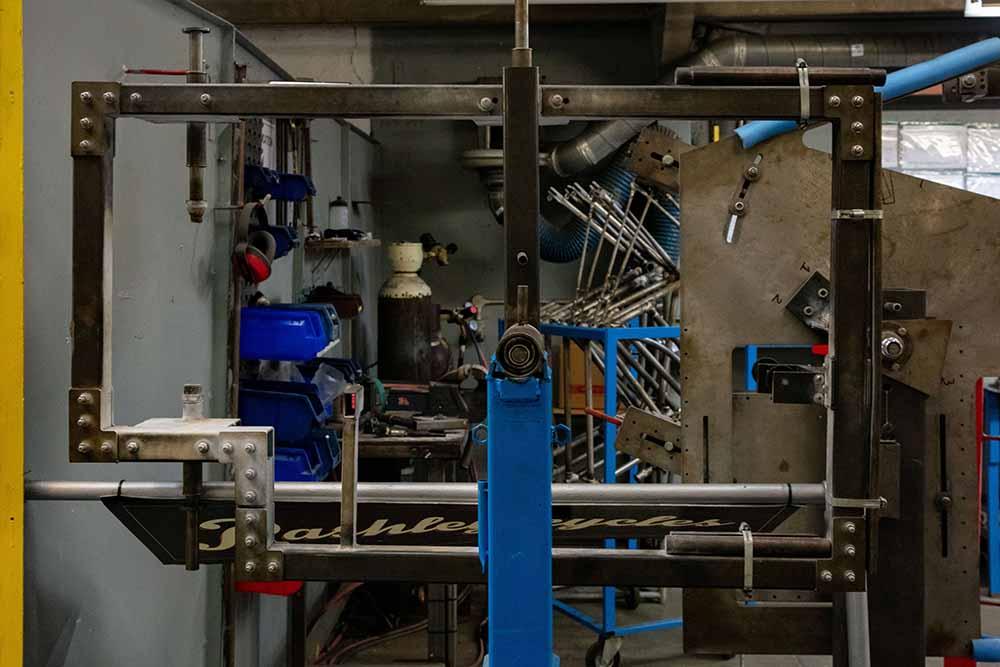 A frame jig stands idle.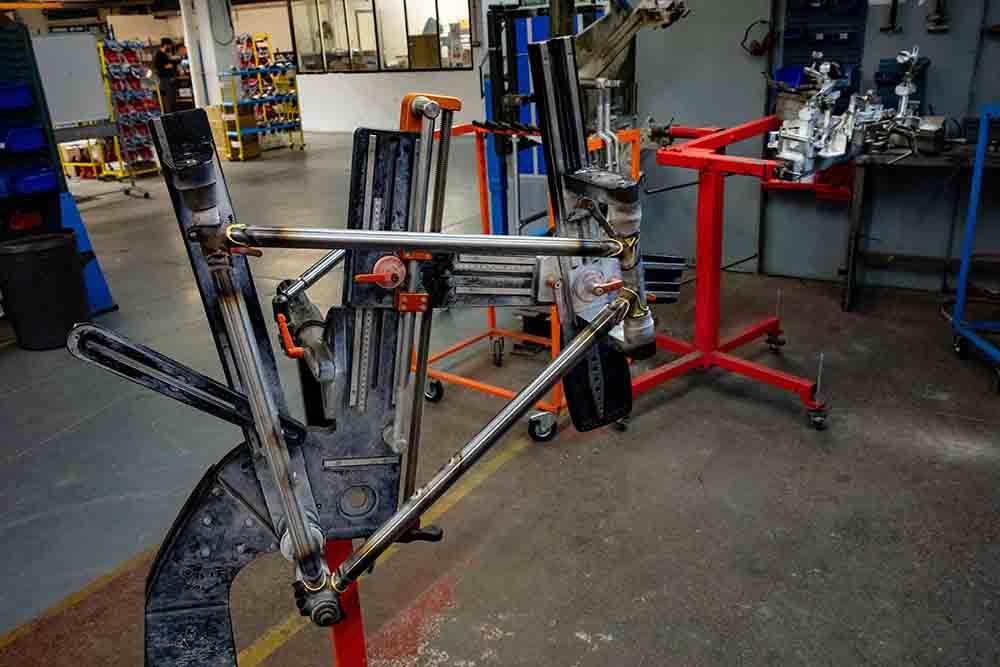 The finished front triangle of a Pashley cycle. Points if you can tell us which model!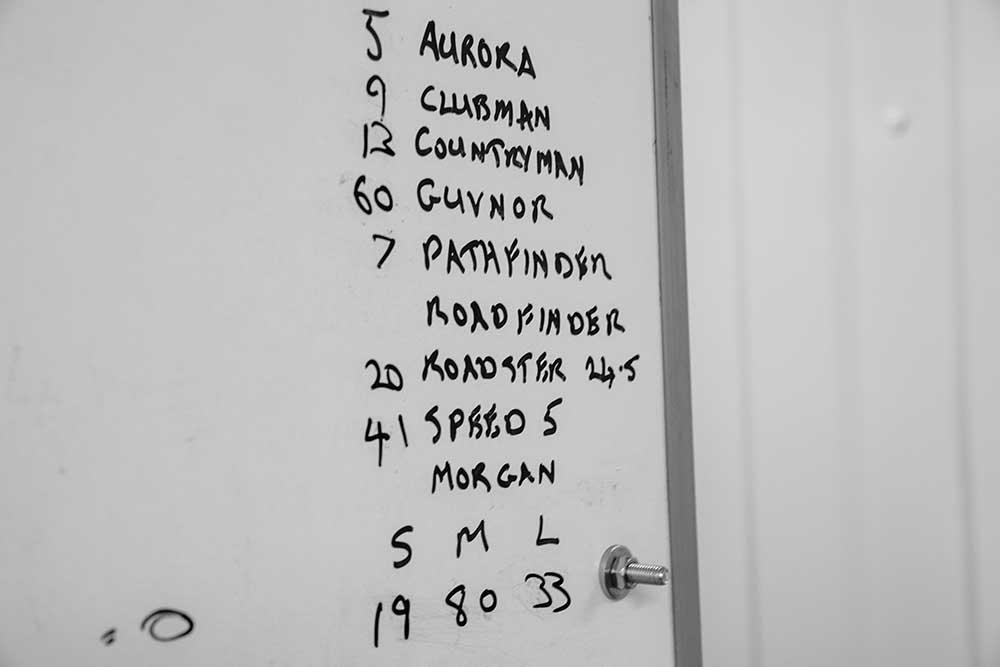 No spreadsheets here thank you!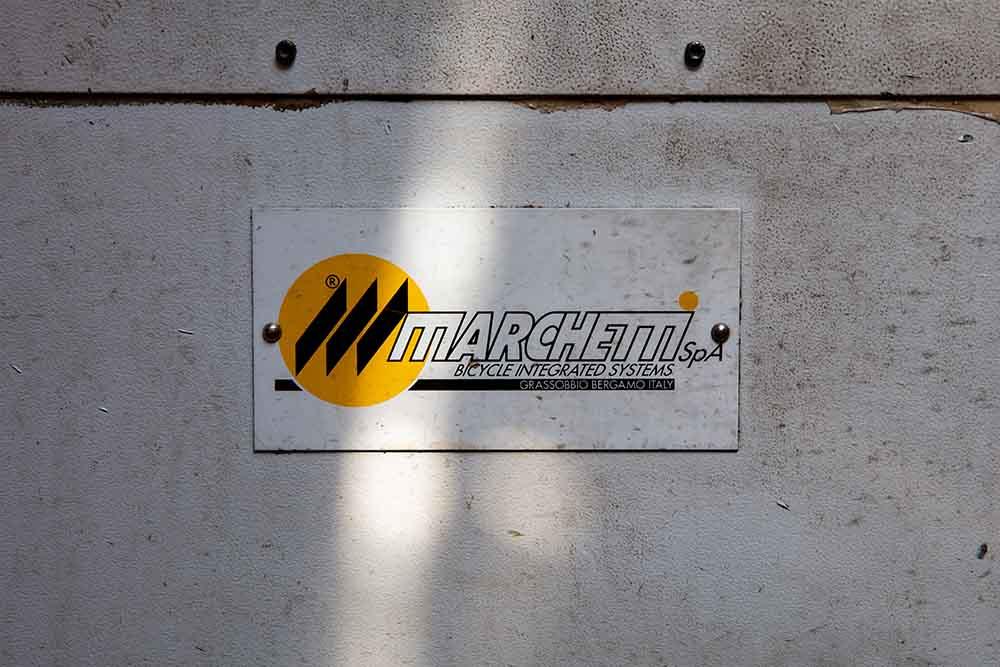 Britain and Italy – two countries with a distinguished history of bicycle manufacturing.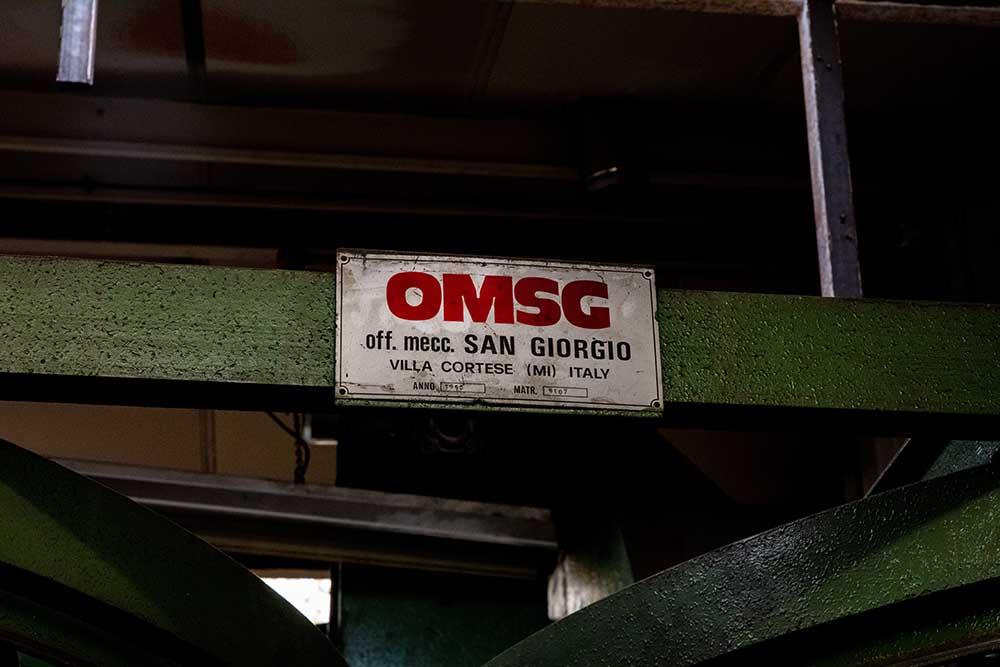 Another Anglo-Italian link up.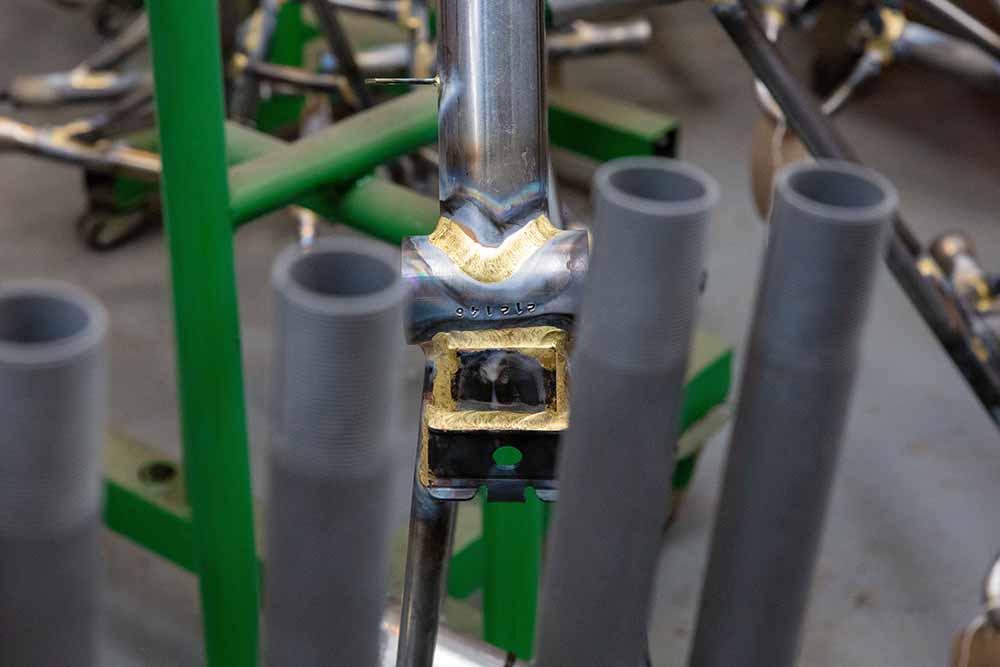 A close-up of a brazed frame's bottom bracket. Pashley Cycles have a long association with steel tubing specialists Reynolds – another British bike industry veteran. The Reynolds' badge is a marque of quality and prestige the world over.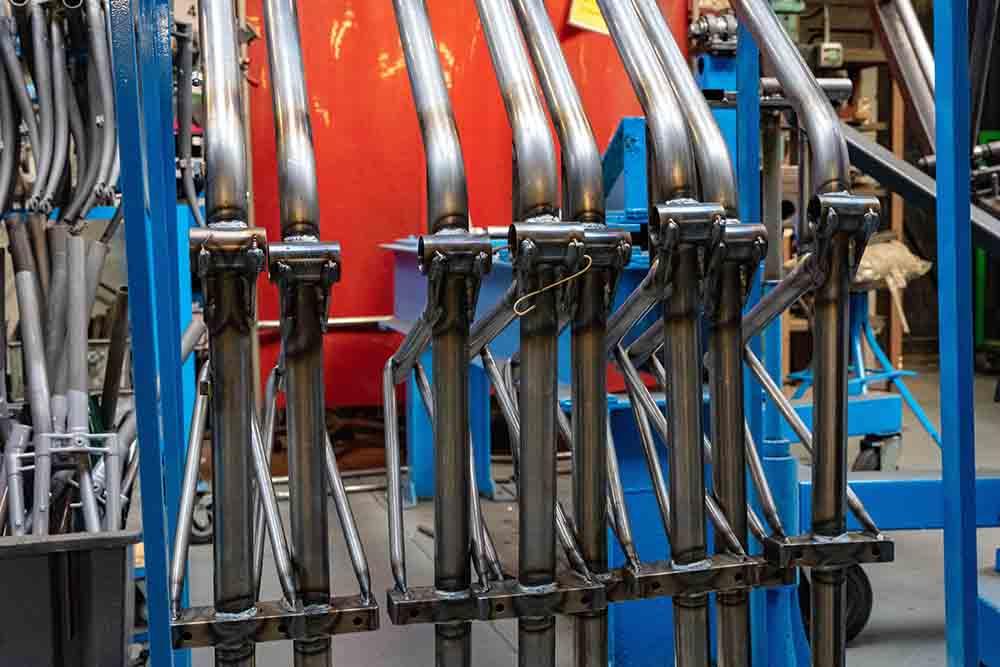 Around 40-50 models are constructed every day at the factory.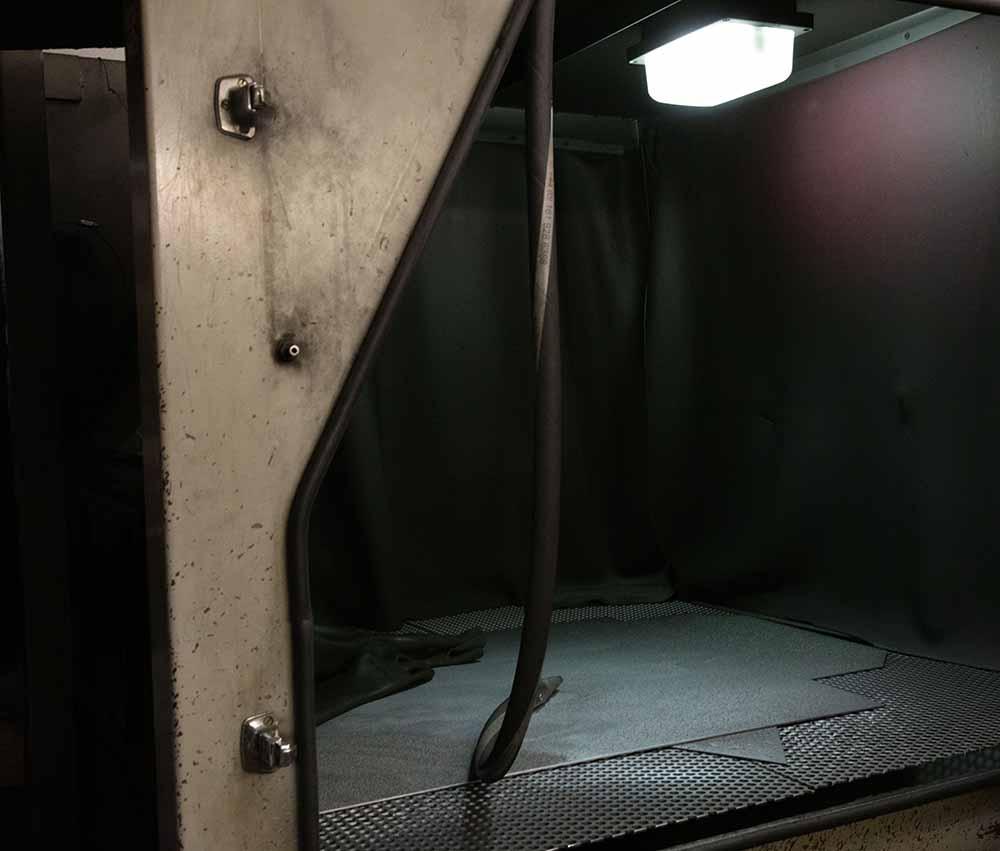 This is the sandblasting cabinet. Here, solid particles are forced across the surface of the bike's frame at extremely high speeds. This cleans, smooths and shapes the steel ready for painting.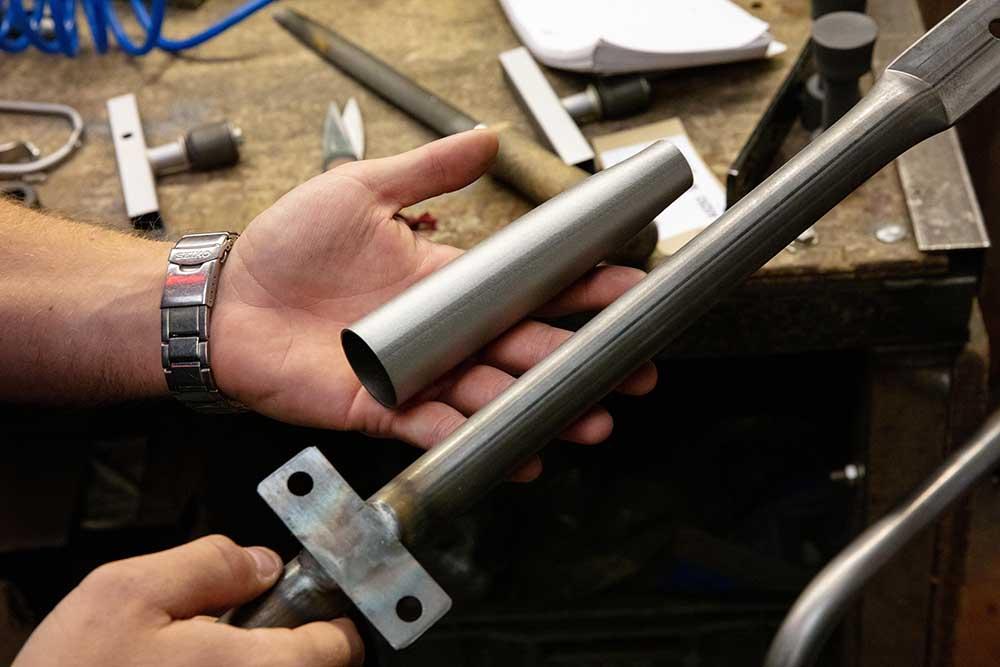 Before sand-blasting (longer tube) and after.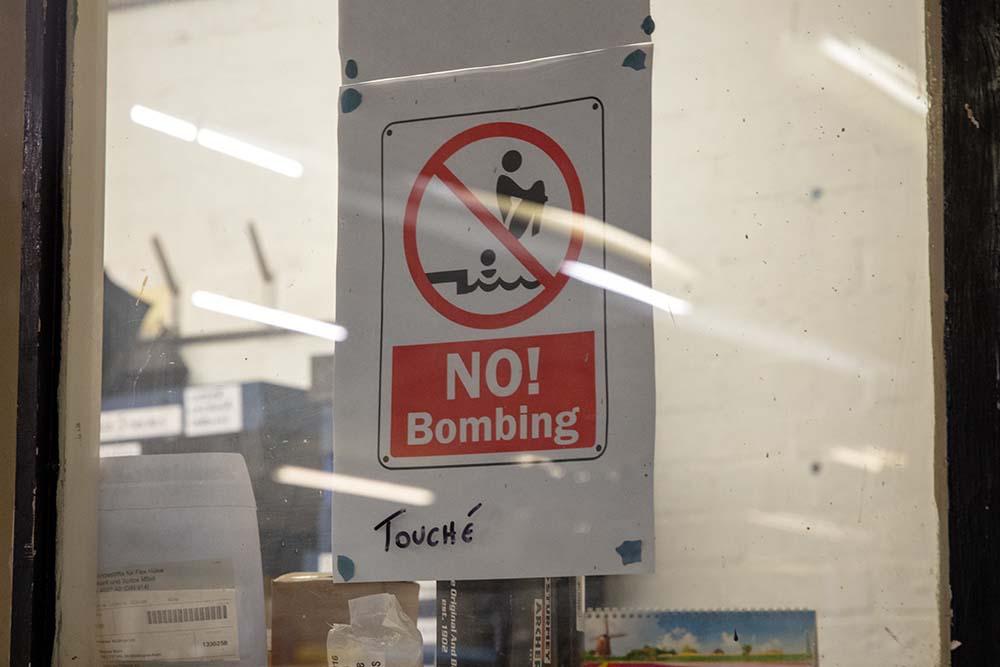 Along with the smell of metalwork, there's a good wiff of nostalgia in the factory. Come 10am a bell rings and every Pashley employee downs tools for a tea break and in summer the factory operates a two-week shutdown. Tales abound of comical staff nicknames, long serving employees and custom bikes.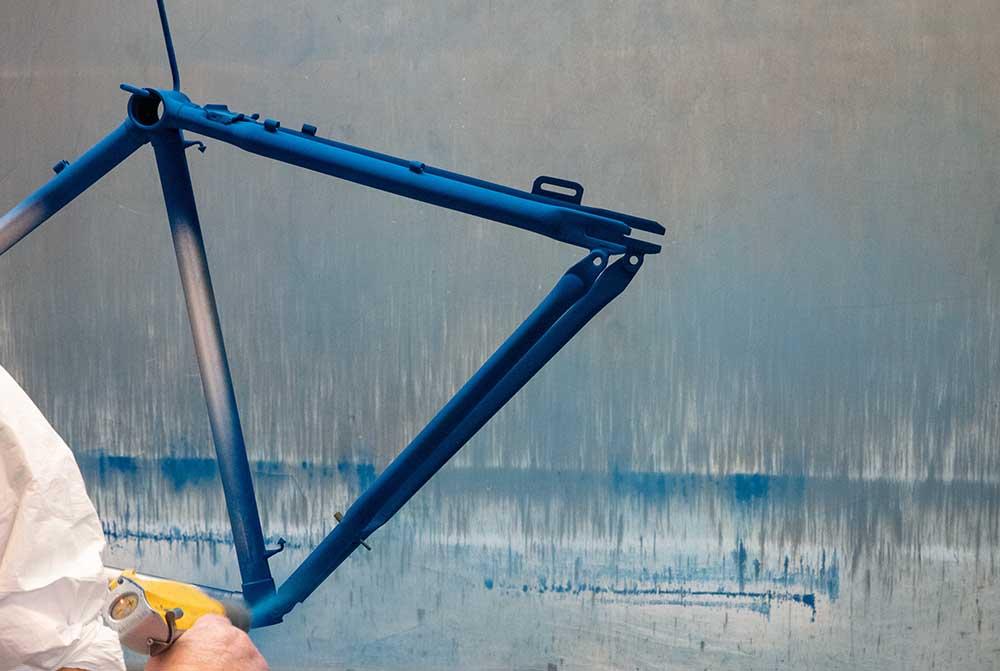 Once sand-blasted, bikes move onto the powder coating station before being sent to an oven to cure.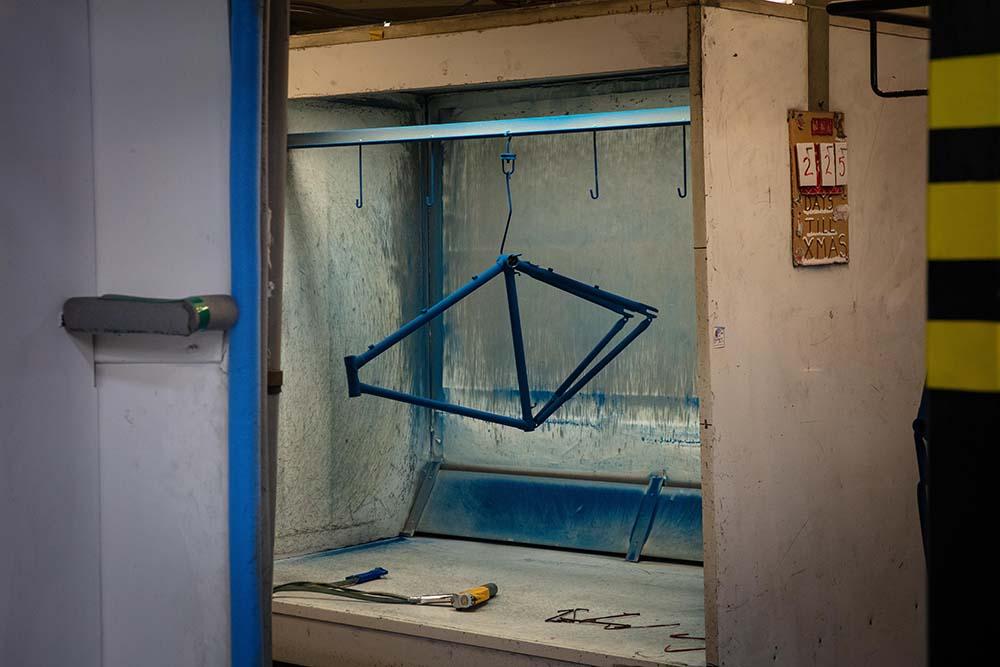 Not long until the big day!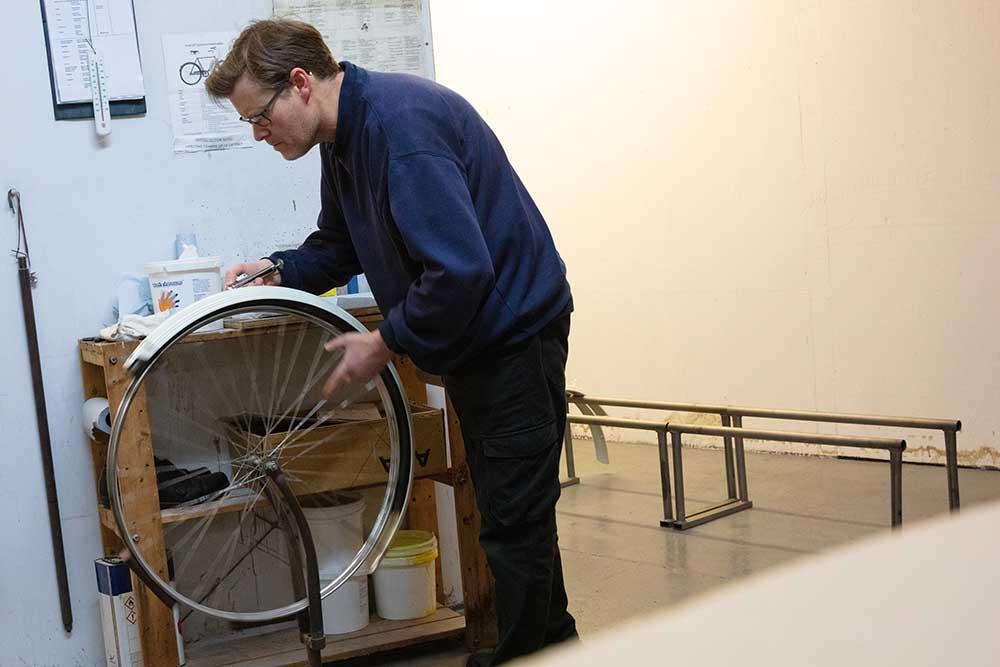 A mudguard is pinstriped by hand. Finishing touches like this are what make a Pashley so special.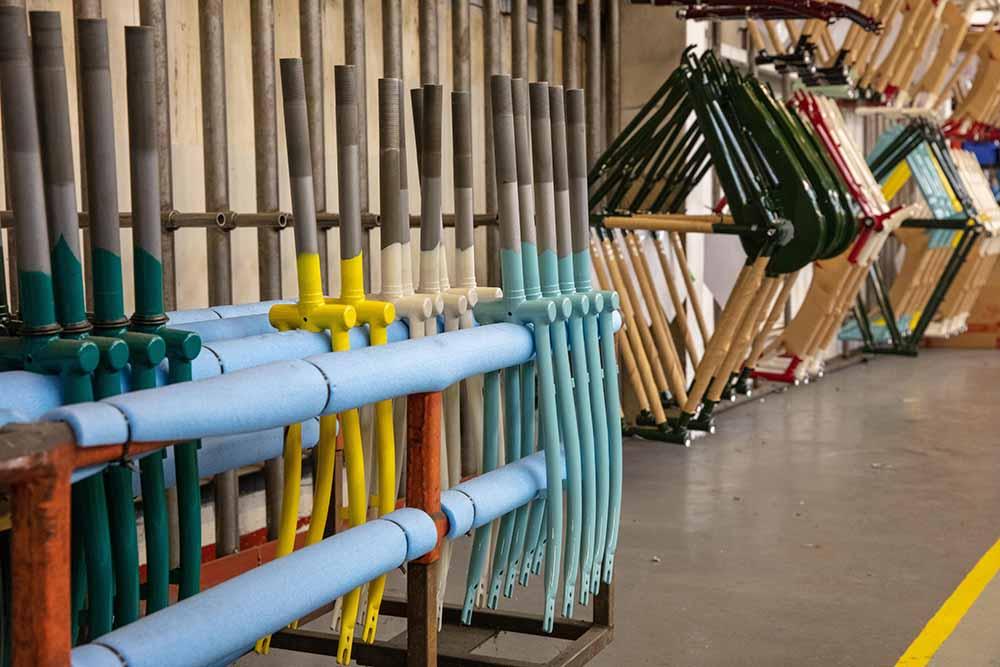 Painted frames and matching forks ready for assembly. Each bike is given a unique build sheet so the correct components can be added. Get in touch with Pashley and tell them your bike's serial number – they'll be able to tell you who built it and when!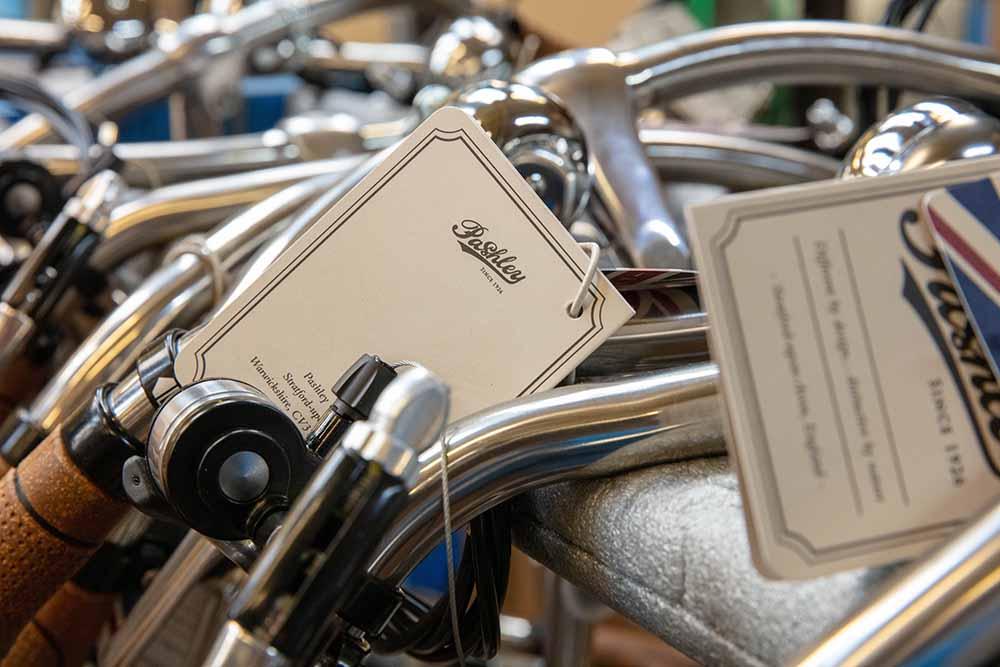 Completed handlebars ready and waiting - each adorned with that distinctive Pashley label.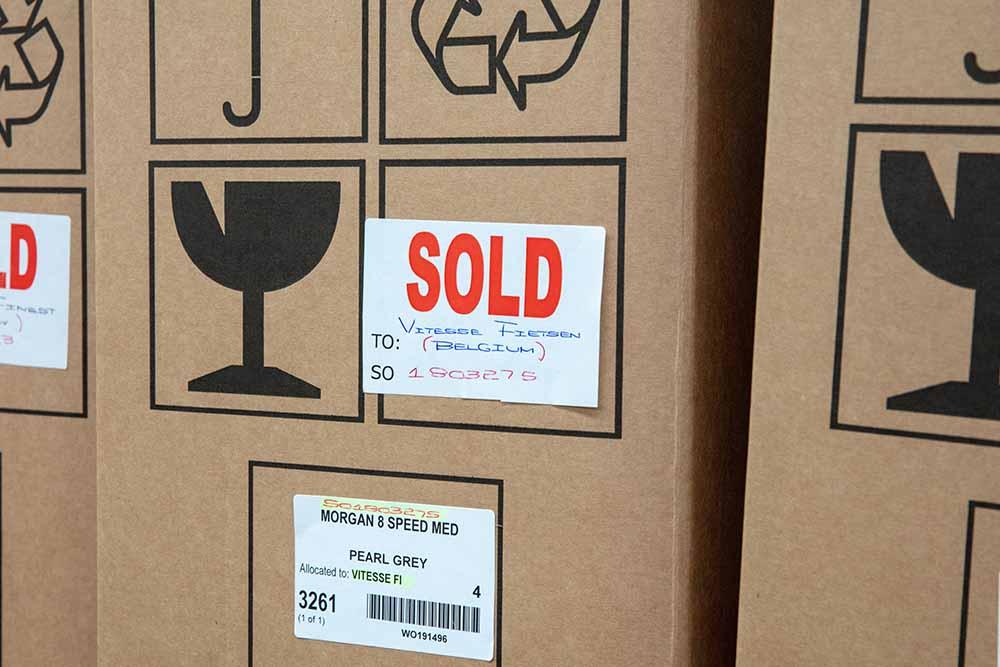 America, Russia, Japan, UAE, Italy, Sweden, Belgium – Pashley's are exported all around the world.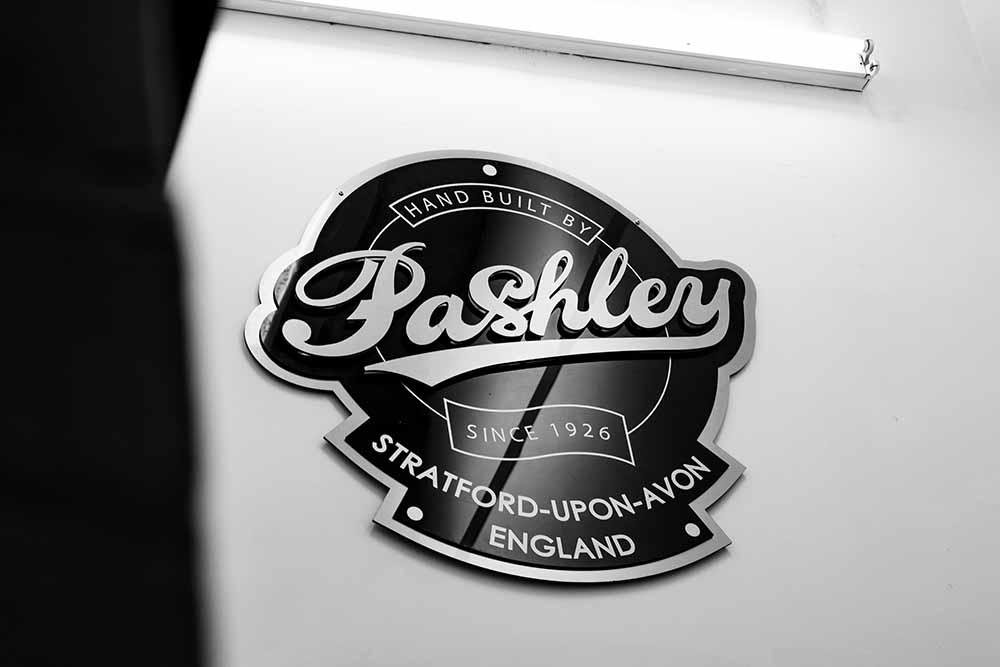 A Pashley logo overlooks a stairwell. Upstairs sits a product development area, somewhere away from prying eyes. Pashley may well be nearing their 100th birthday, but they show no signs of stopping any time soon!
Thanks to Pashley Cycles for showing us around. If that's peeked your interest in a Pashley, you can find their range of bikes at this link.