Made to last: Ortlieb waterproof bags
Ask your cycling contemporaries to recommend a pannier bag or cycling rucksack, and we'd wager they'd say: Ortlieb.
Intelligently designed, durable and most importantly, waterproof, many a cyclist has entrusted their gear to an Ortlieb bag.
Whether that's a commuter using an Ortlieb rucksack on a drizzly Monday morning, or a tourer and her Ortlieb back roller classic in a torrential downpour, high in the mountains.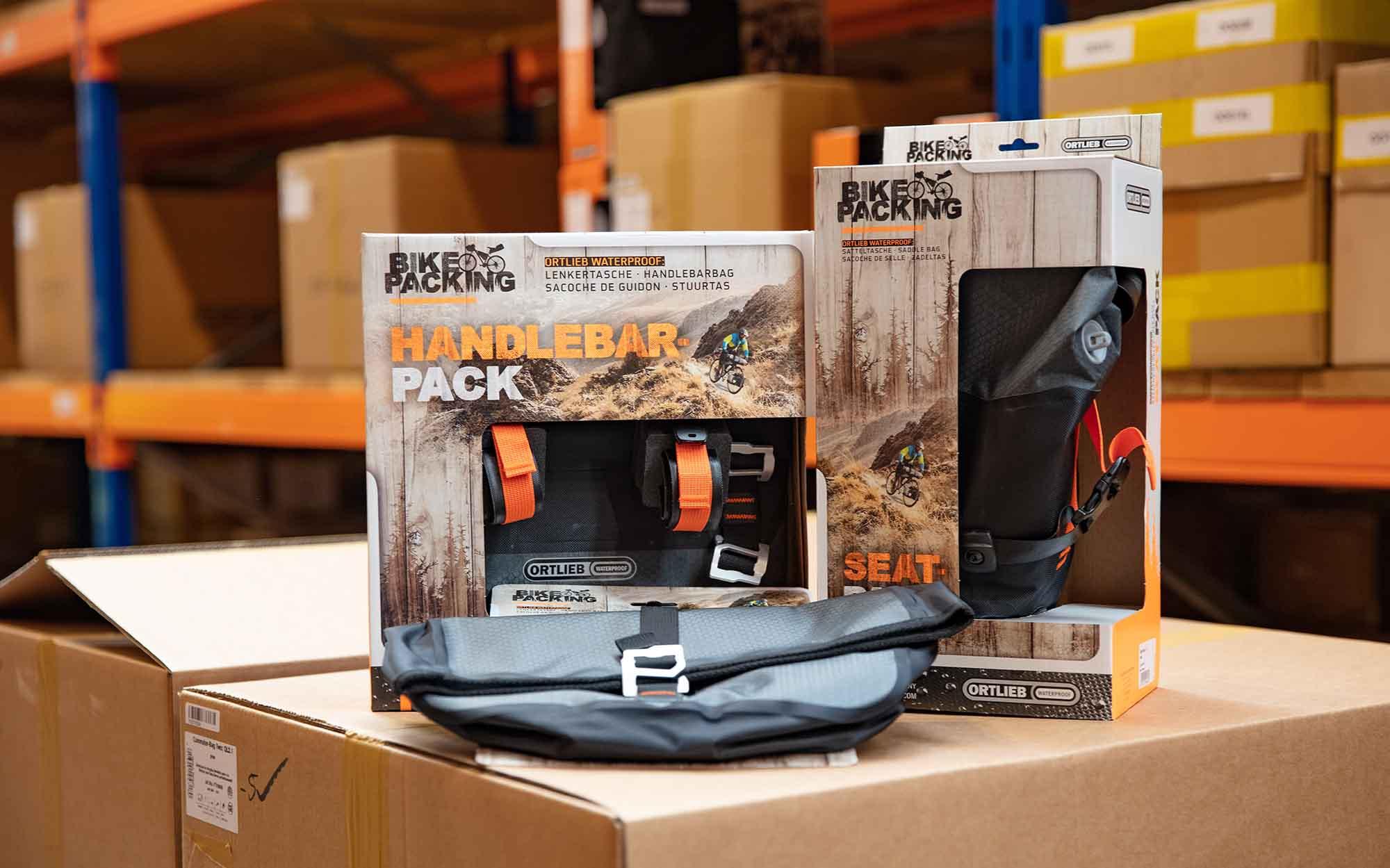 With a revered reputation for longevity, a huge catalogue of spare parts and a five-year warranty it's fair to say Ortlieb's cycling luggage is already ticking plenty environmental boxes.
But if that wasn't enough, Ortlieb offers a repair service right here in the UK. Broken buckles can be replaced, holes repaired, straps renewed.
We went along to their UK distributors Lyon Equipment, who are based in between the Lake District and Yorkshire Dales, to see how it works.
A potted history of Ortlieb
Do bear with us, because this story is worth telling. It's the kind of story that makes you think: why didn't I come up that?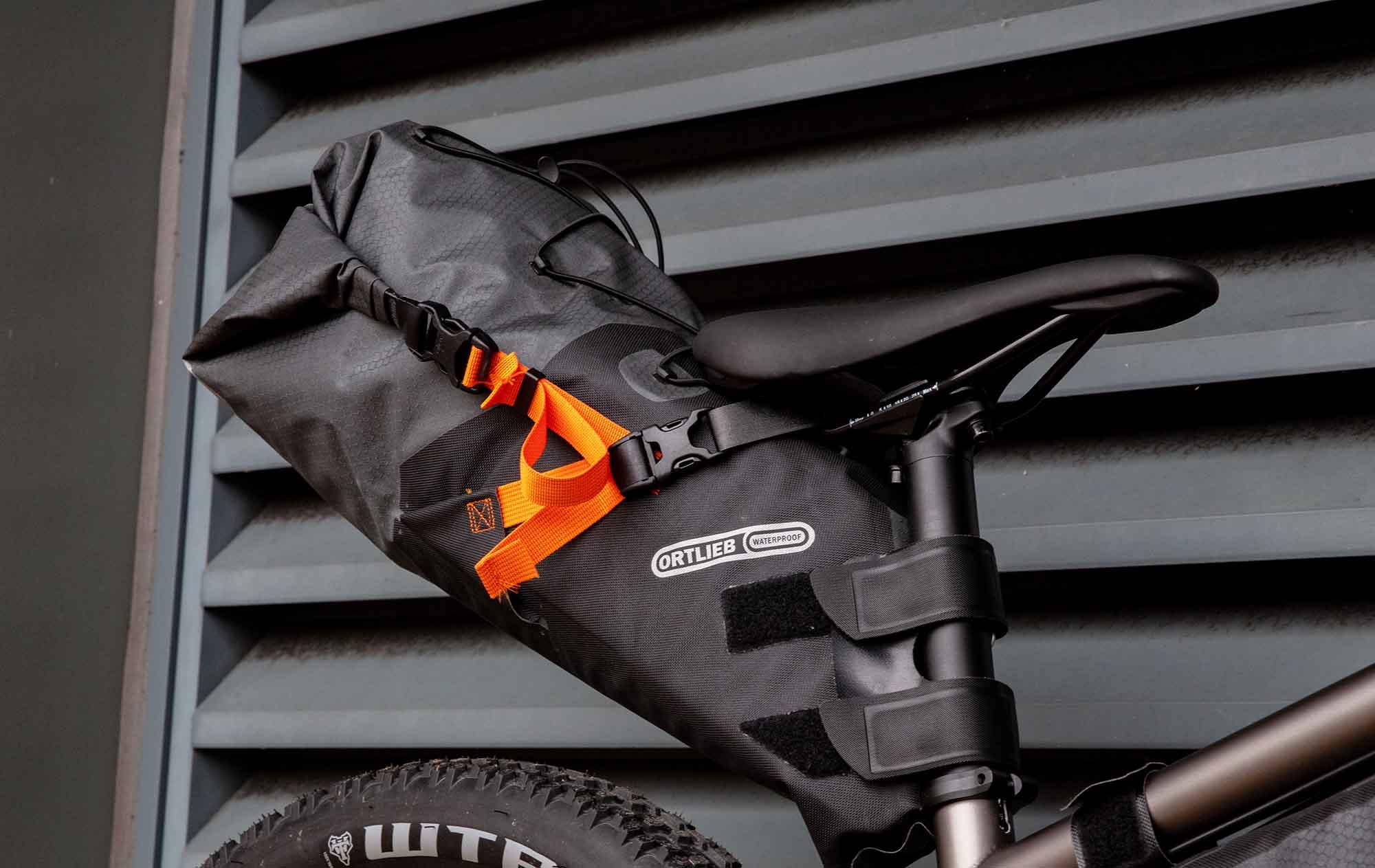 It's 1981. German student, Hartmut Ortlieb had taken time away from his textbooks to ride around Britain. Somewhere in the south of England, he pulls to the side of the road. It's raining. He's miserable. He's certainly not keen on spending the coming night in a soaking wet sleeping bag, with damp clothing.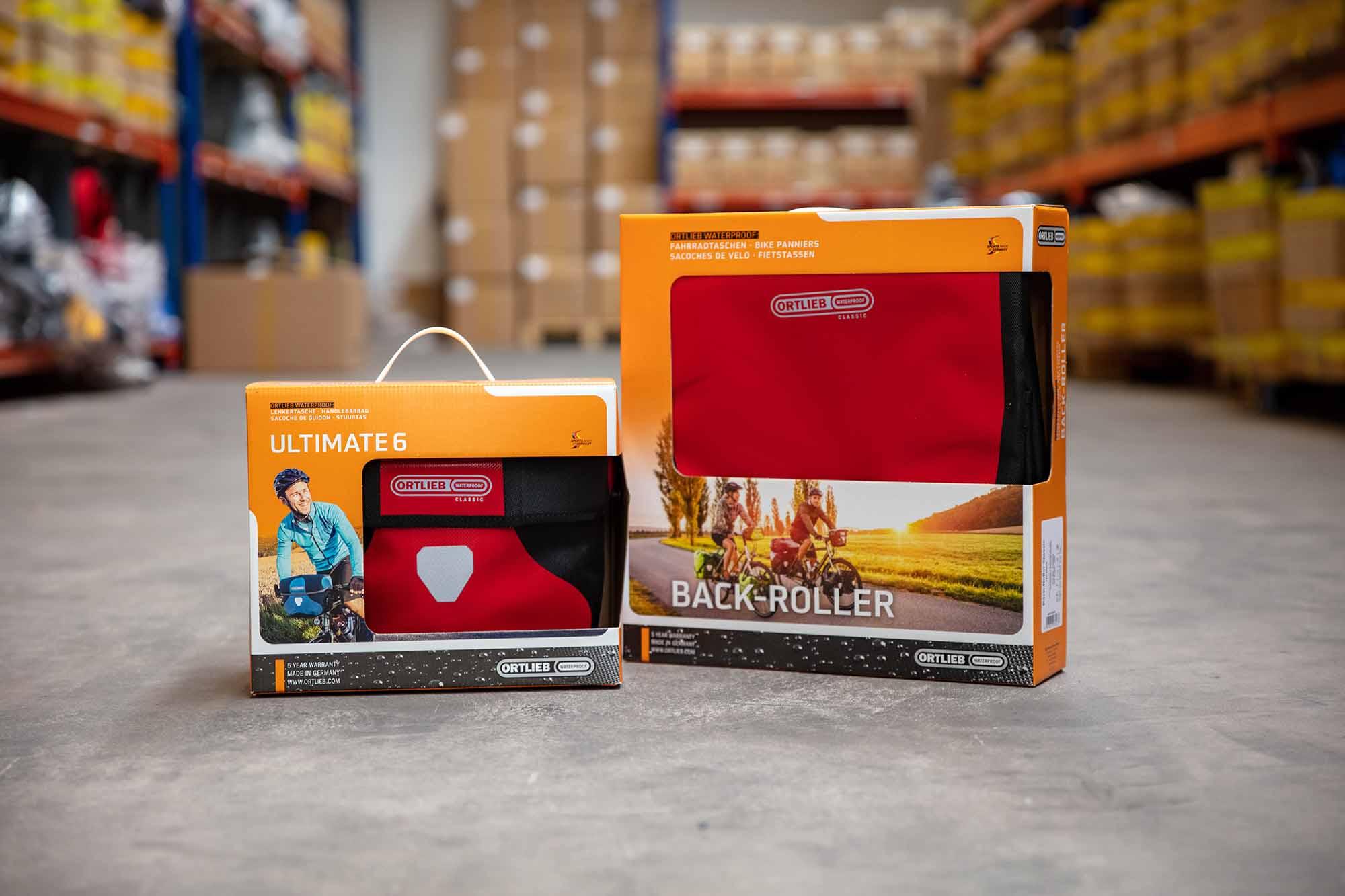 A truck flashes past, the rain peppers the tarpaulin canopy but the goods inside remain bone dry.
See where we're going with this?
On his return to Germany, Hartmut began knocking out his own panniers from lorry tarp and soon he was inundated with requests from friends and family. To keep pace with demand, production is moved from his bedroom to his parents' garage and through nothing more than word of mouth, sales quickly began to skyrocket further.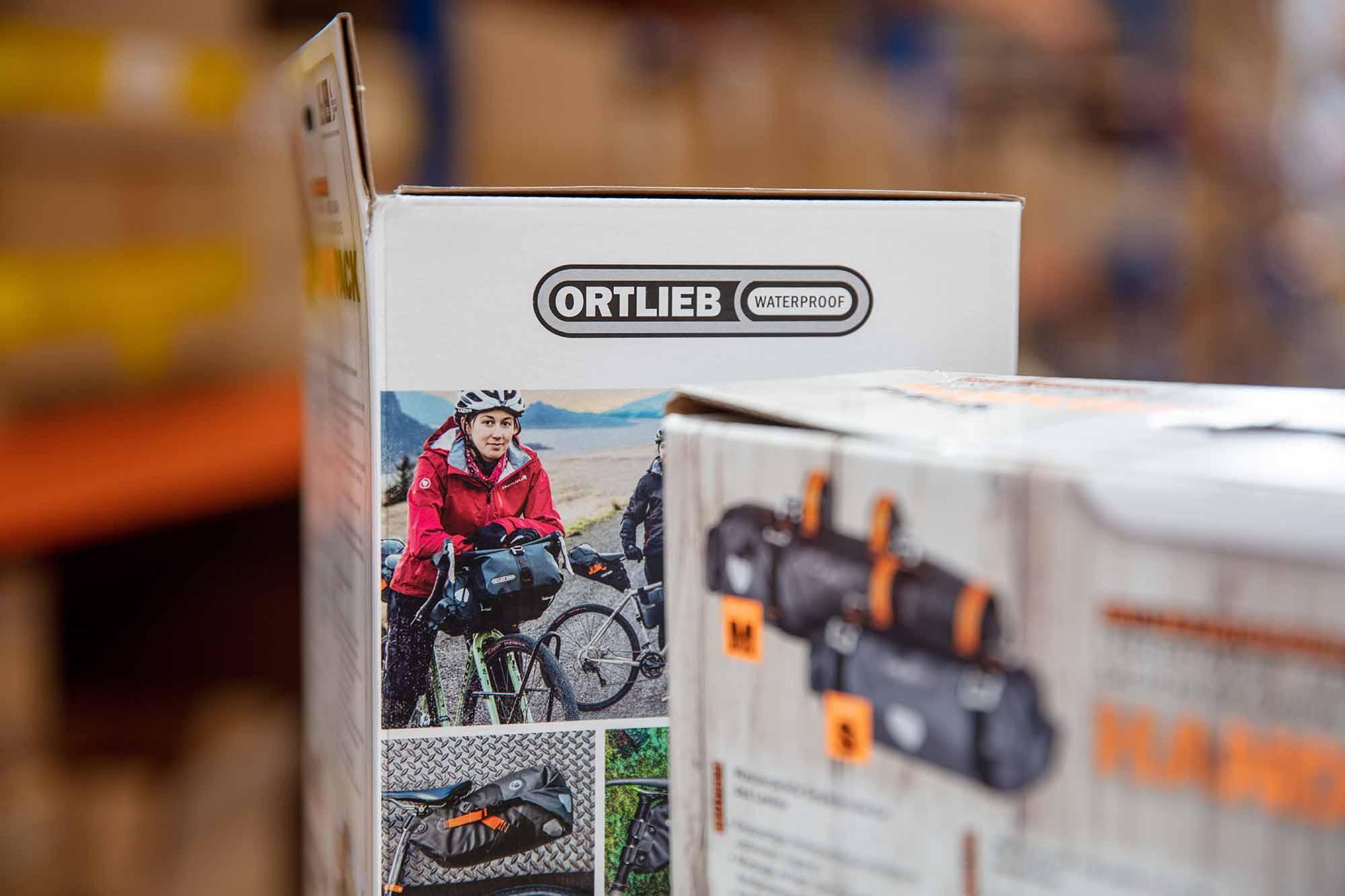 Pioneering use of high-frequency welding (the process which creates the waterproof, stitch-free seams), the first self-locking mounting system for pannier bags and more than 30 years later, Ortlieb is one of the bedrocks of the cycling world.
There you go, good 'ol British weather is useful for something after all!
Today's Ortlieb range is a smorgasbord of cycling luggage. From office and messenger bags for the daily grind, Ortlieb rucksacks, for on and off-bike adventures, a complete set of bikepacking bags and of course, traditional front and rear panniers – all 100% waterproof.
Shop: All Ortlieb bags
Shop: All Ortlieb bags
The Ortlieb repair process
Ortlieb's 100% waterproof ethos has had another welcome bi-product – it's helped make their products incredibly durable. And yet, a close pass with some brambles, an attempt to carry too much dinner or even an inadvertent fall, could render your treasured Ortlieb bag damaged and more importantly, 100% waterproof no more!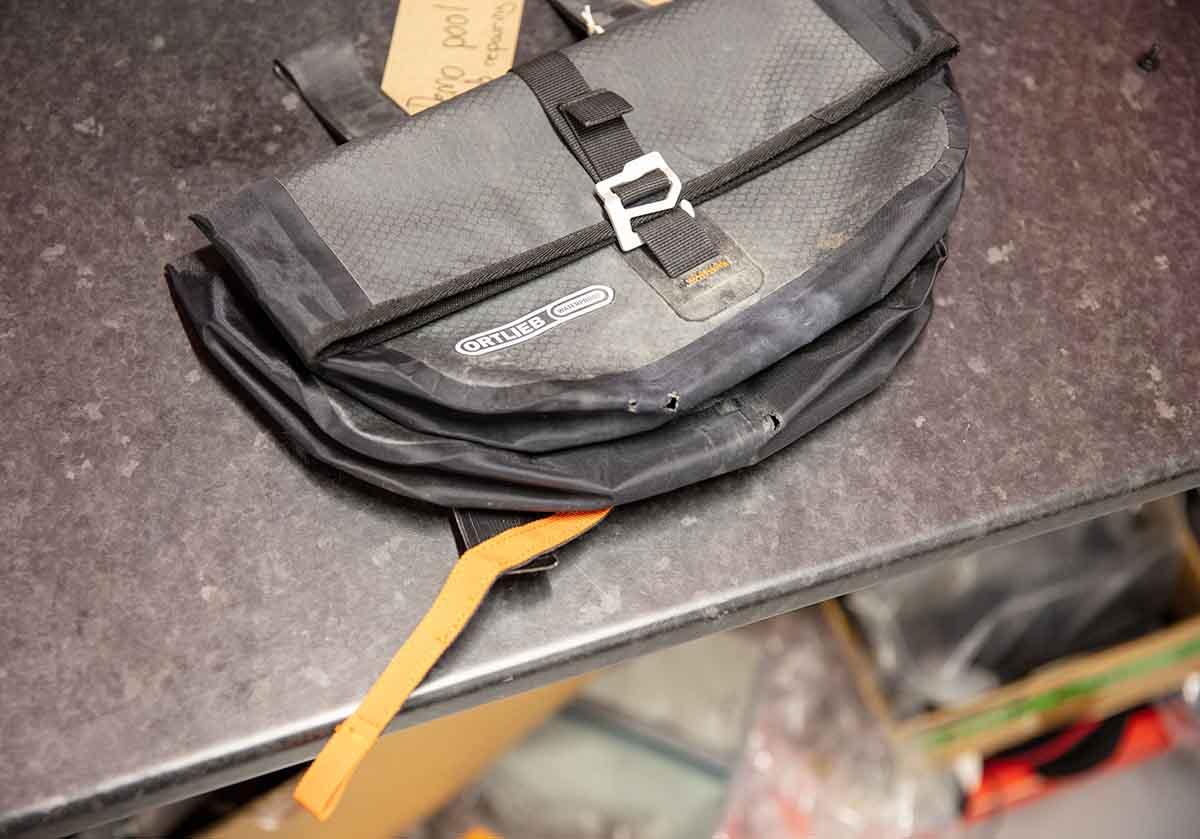 Each repair is allotted a unique number so the team can track it through arrival, mend and dispatch. Spare parts from through the years are held in stock in, alongside all manner of materials. If your Ortlieb bag can't be repaired by the team here, there's a good chance it won't head out on another tour of duty.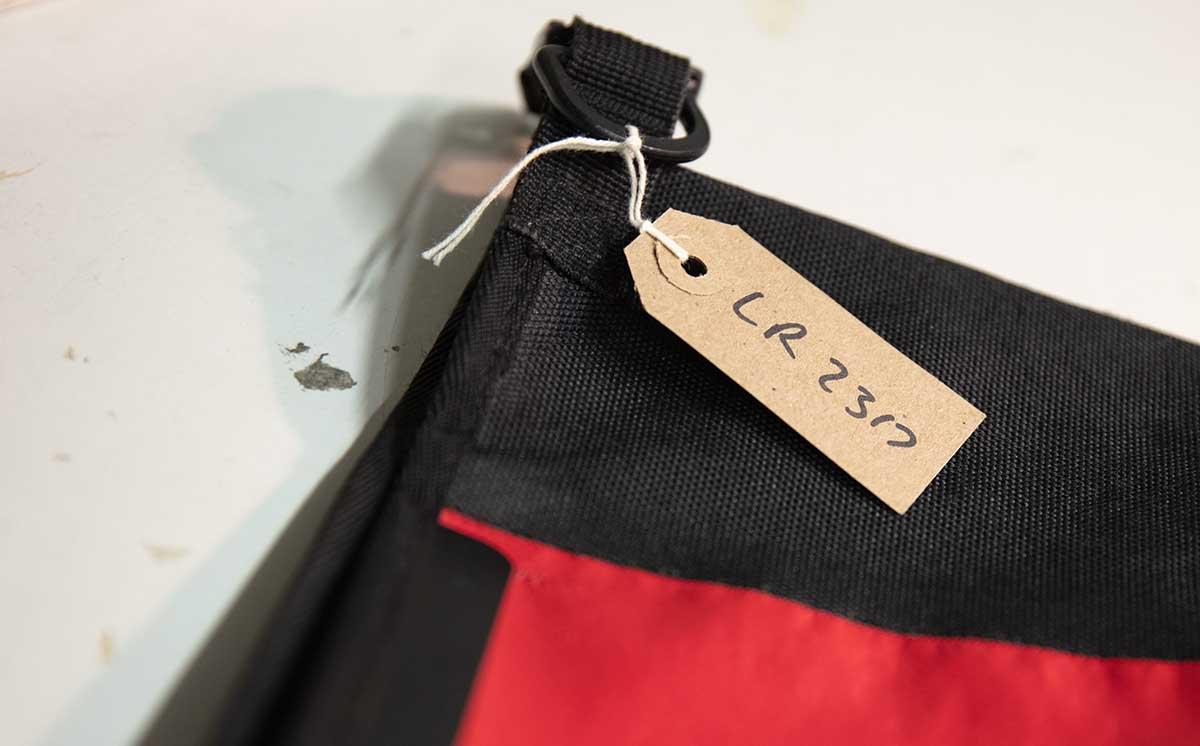 A simple, handwritten tag identifies each repair.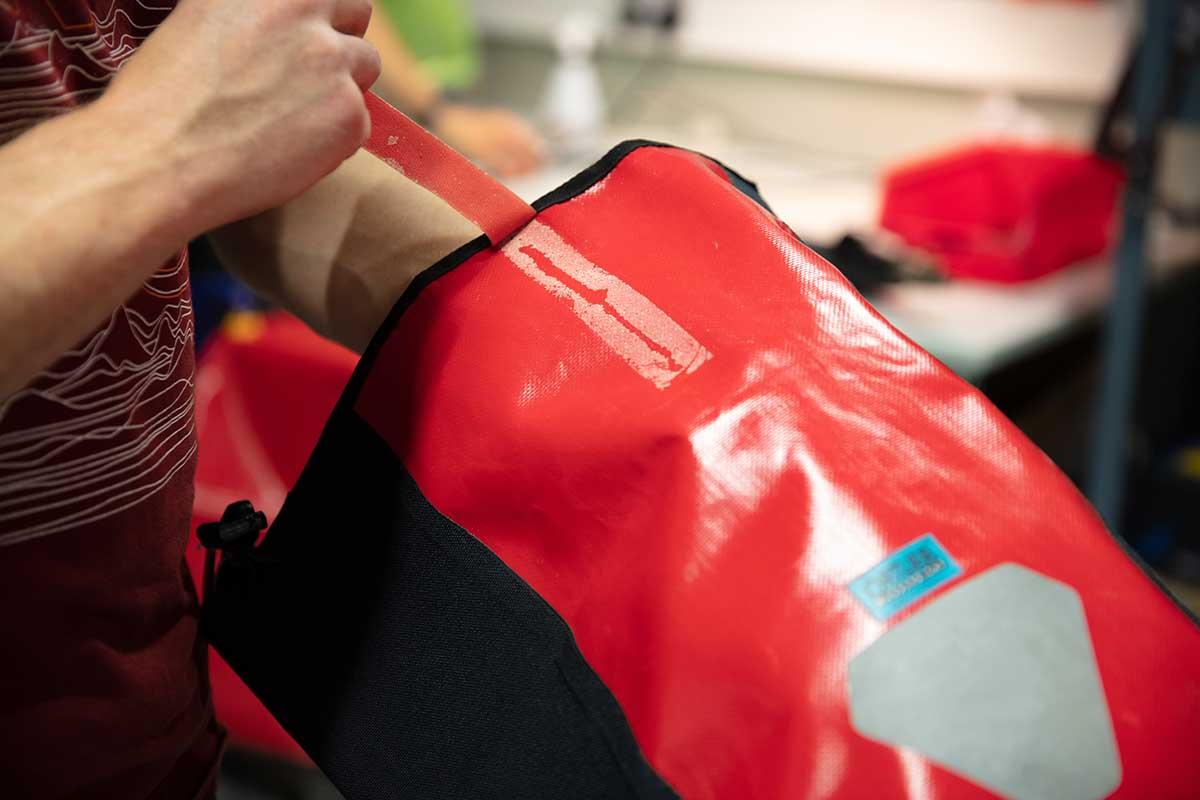 Uh oh! This doesn't look good.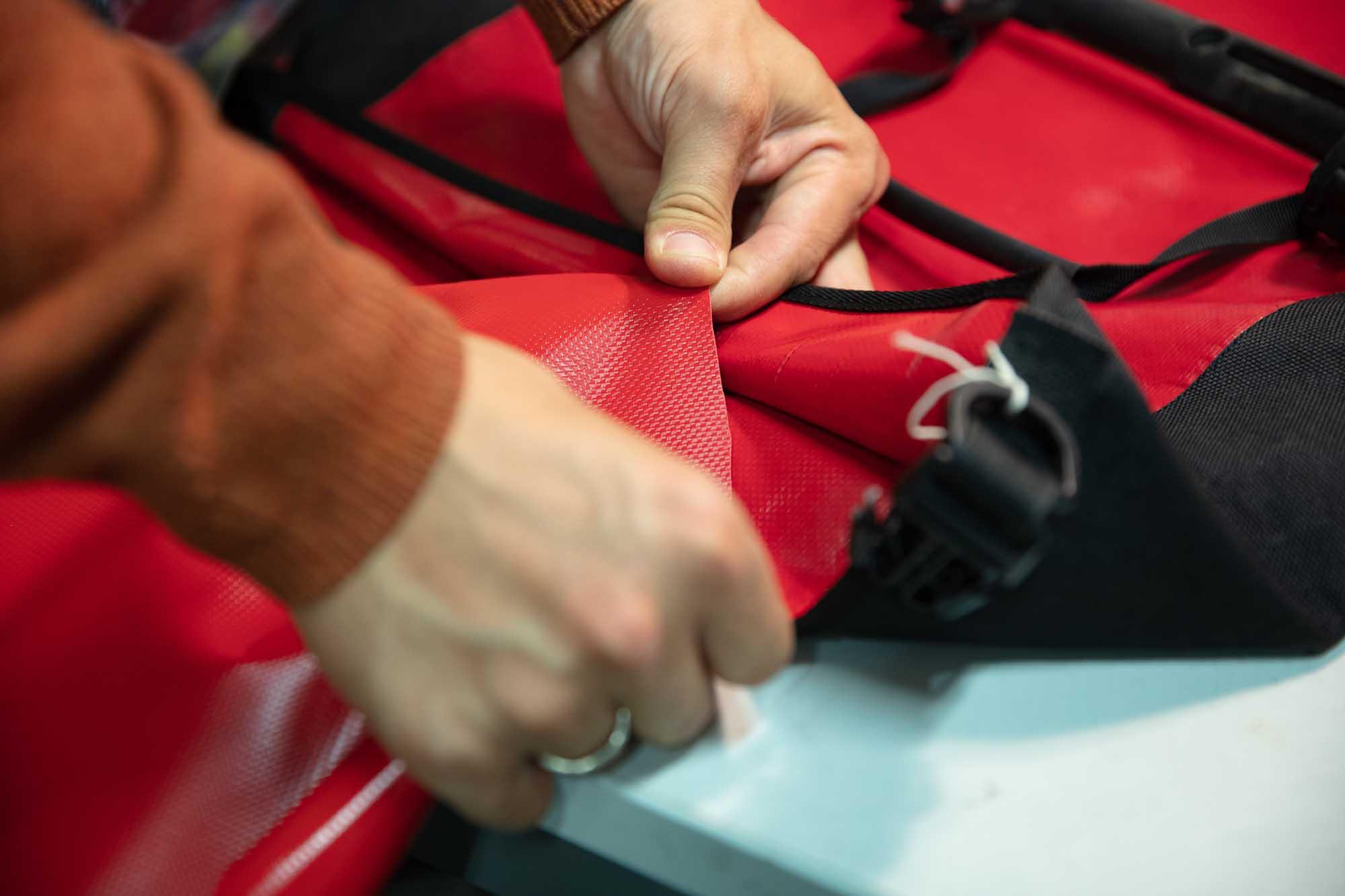 The repair team are unperturbed. This pannier had a hole which had been caused by wear and tear from the customer's rack. Time to find some matching material.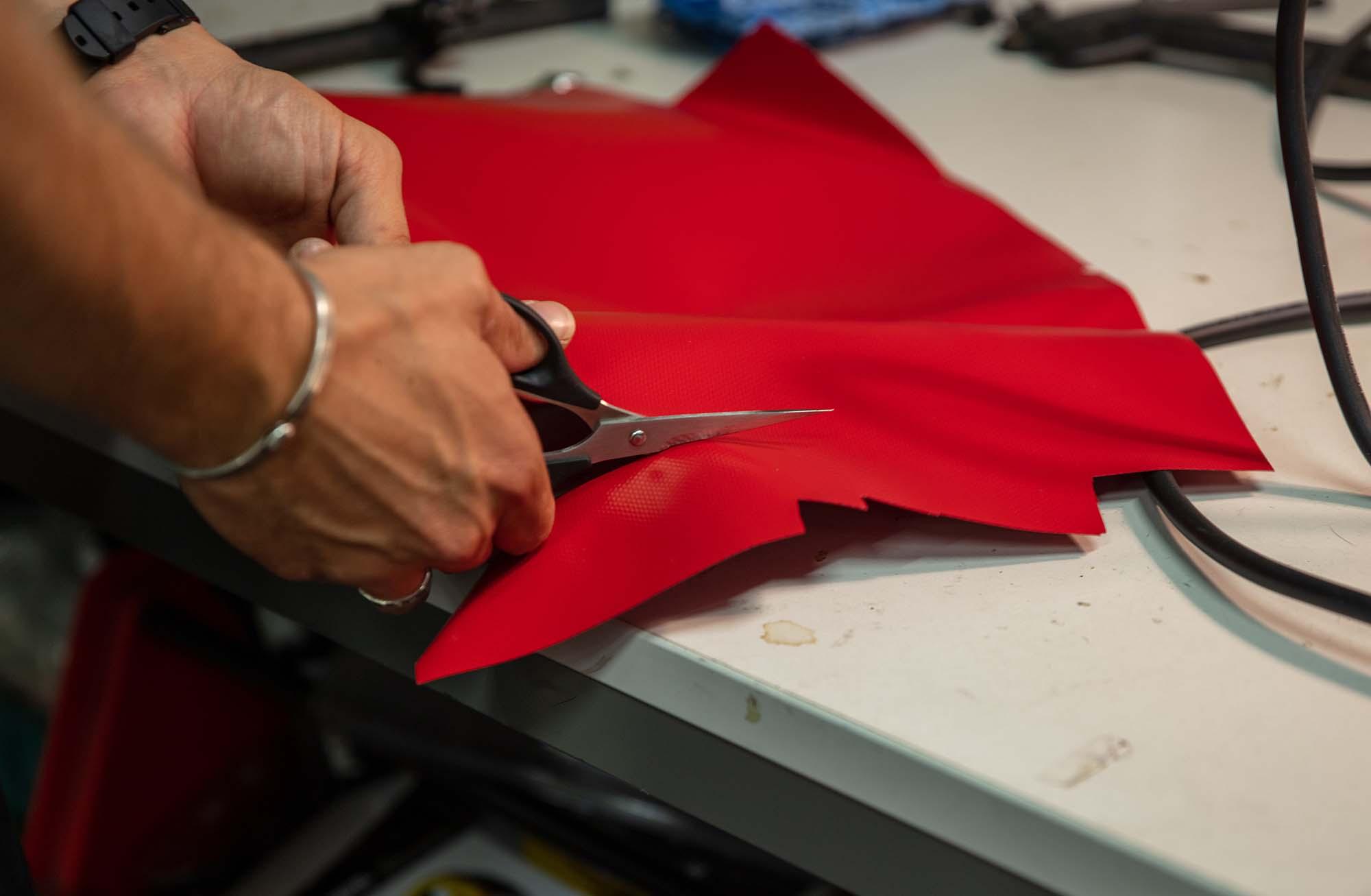 Cutting to size.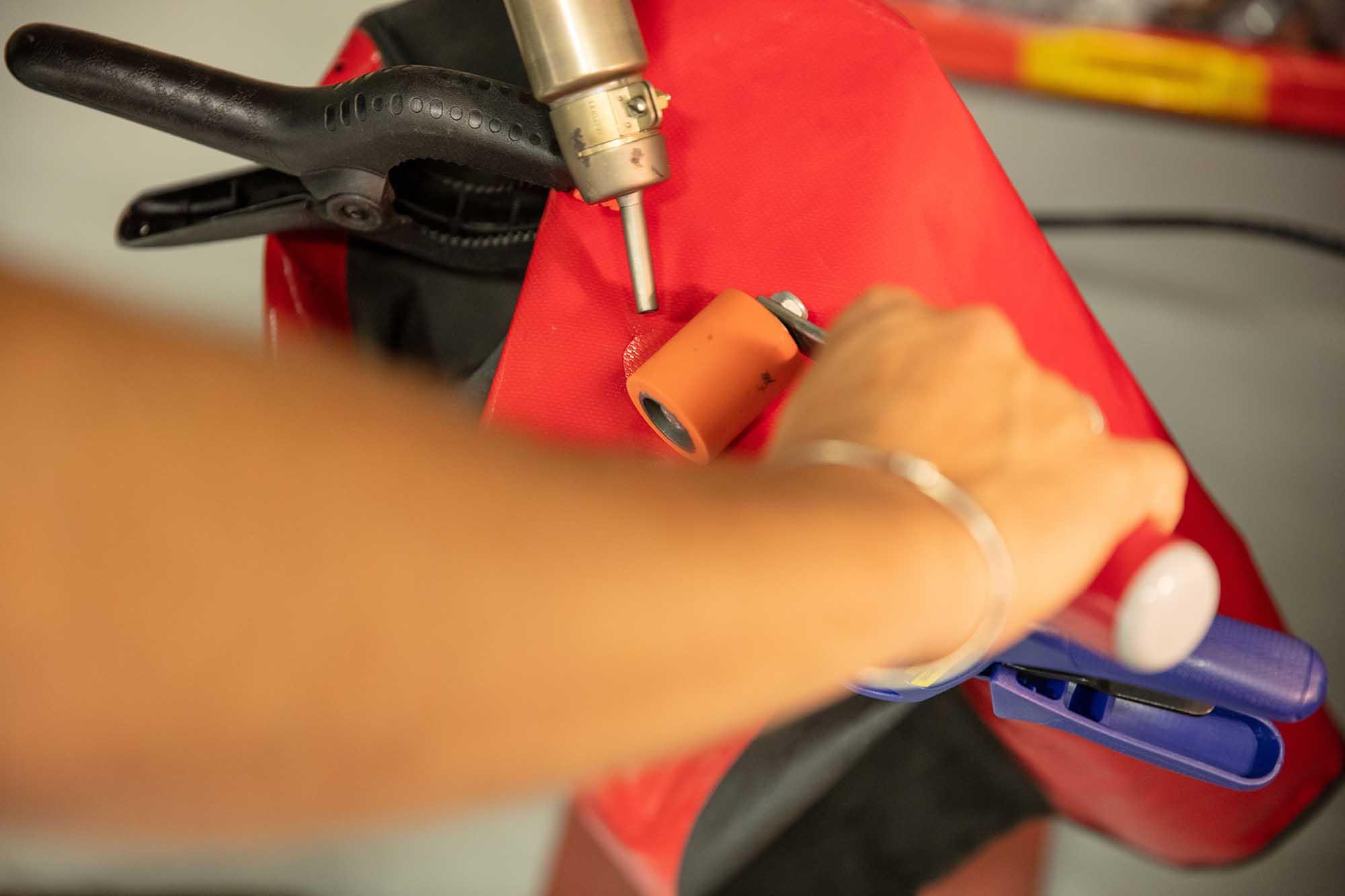 Patch applied, it's time to get busy with a roller and the heat gun.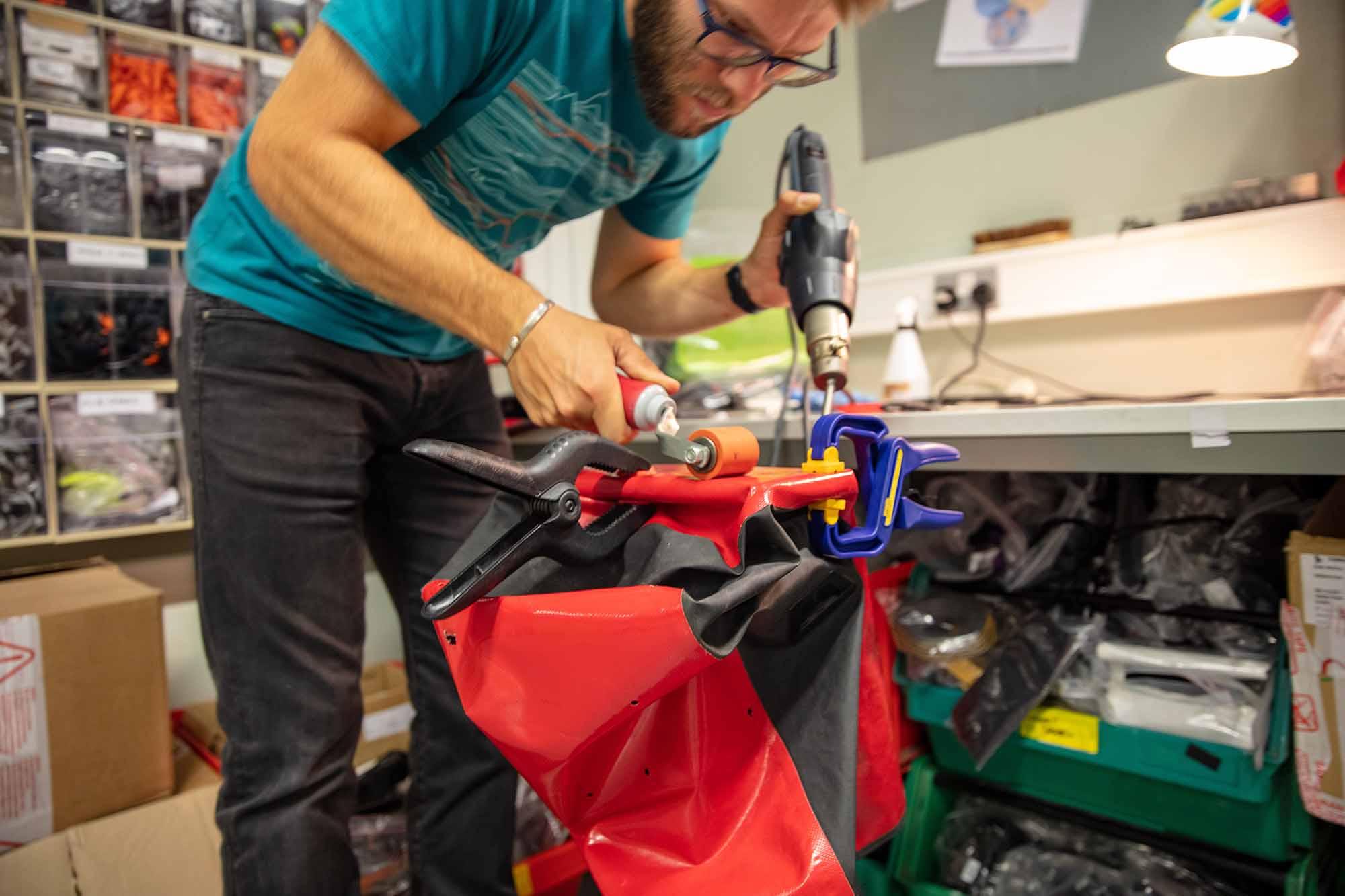 A stand and some clamps keep everything taut whilst the repair is undertaken.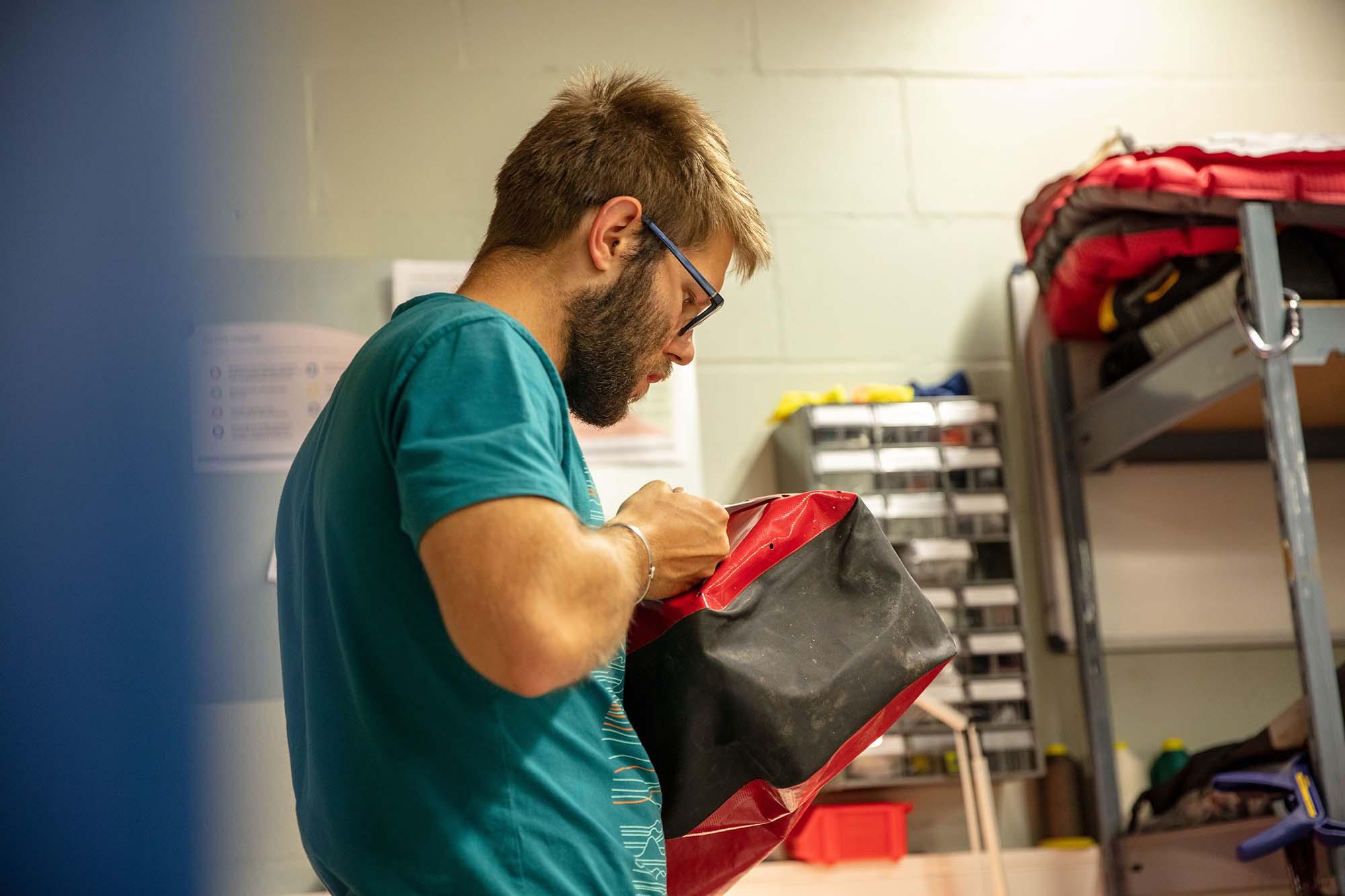 Checking, checking.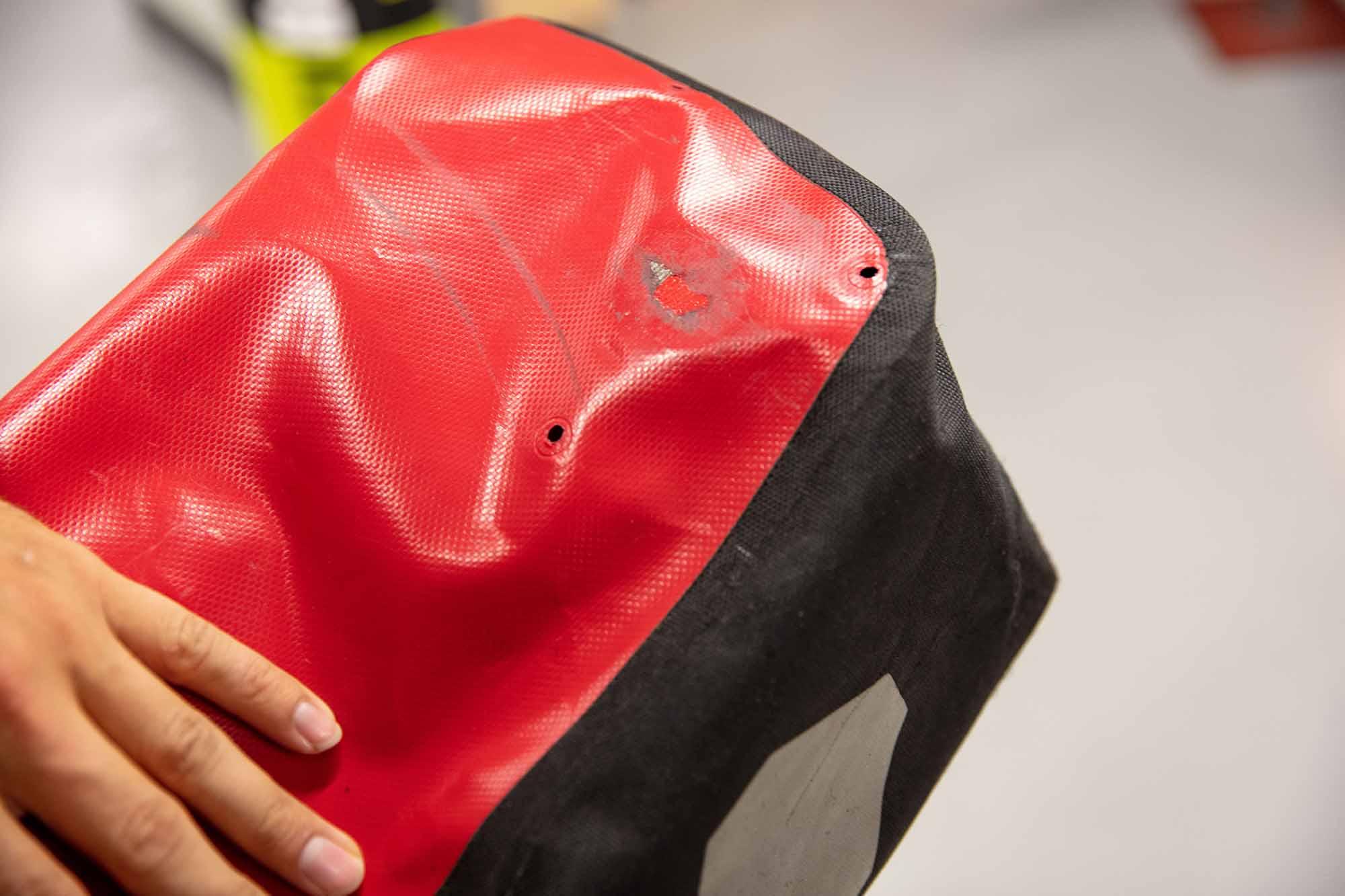 Hole repaired!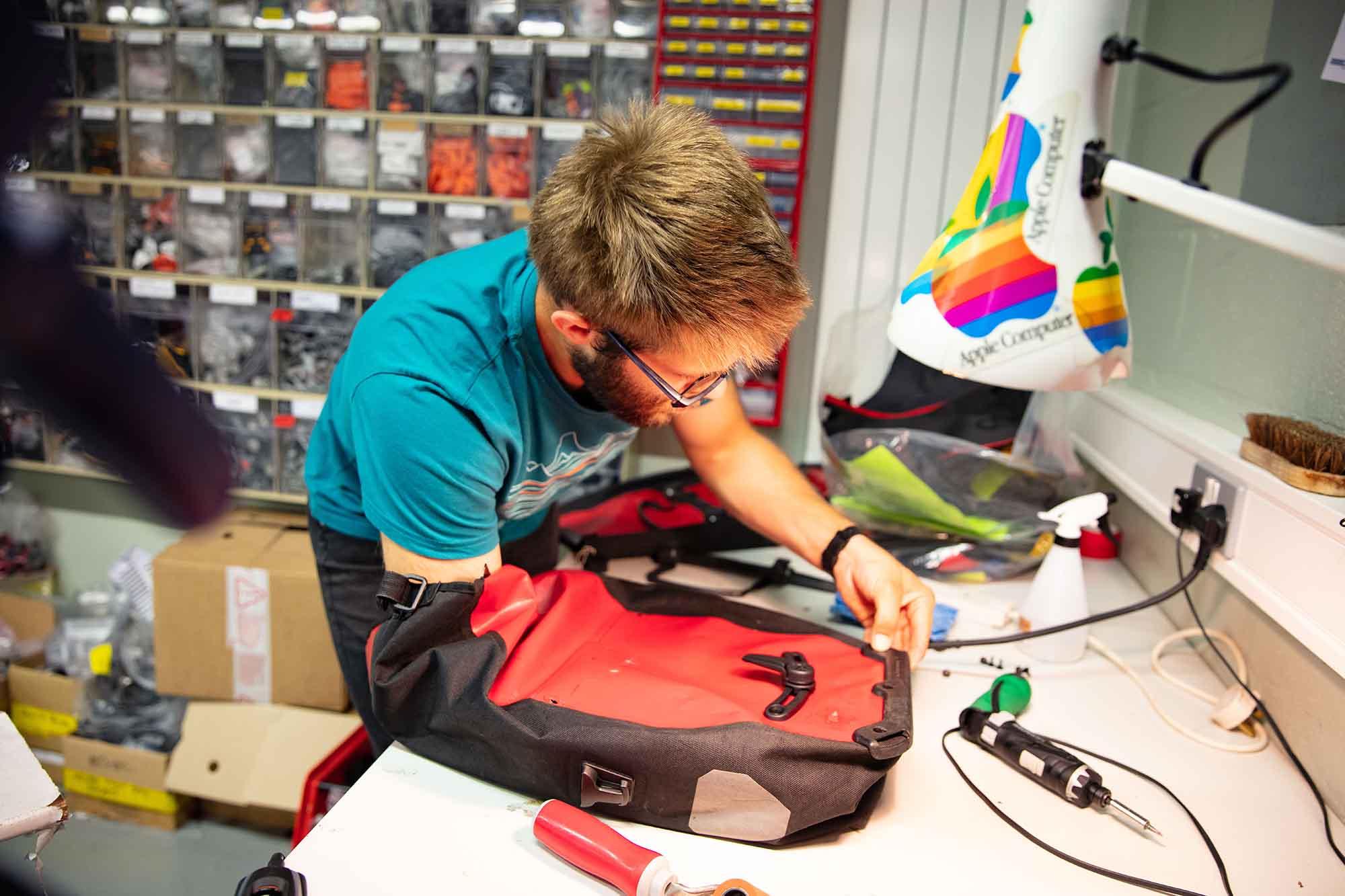 Time to fix the mounting points back on the pannier.
Fresh hardwear breathes new life into a beloved pannier.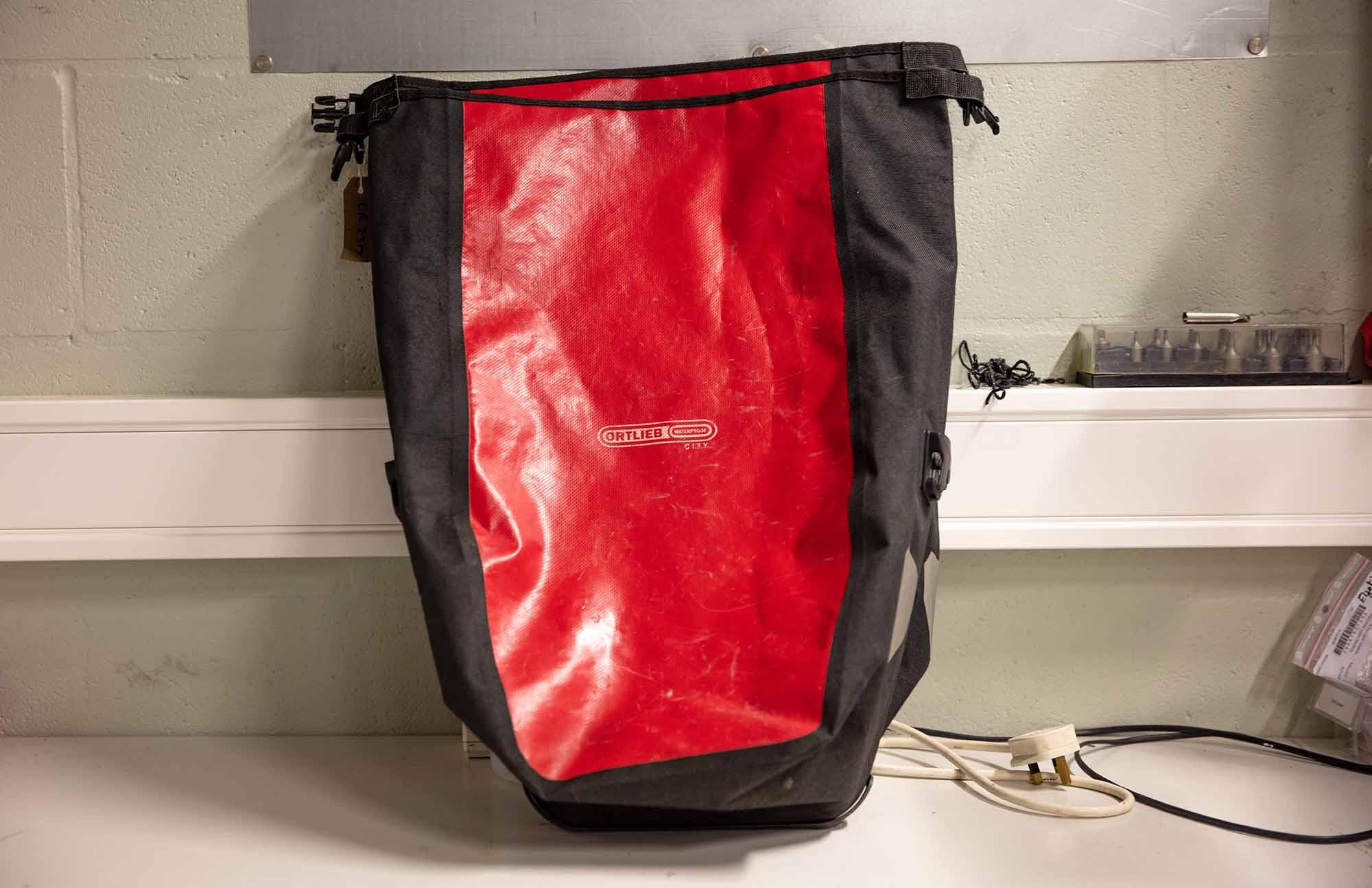 Ready for action once again, come rain or shine.
Repairs in the UK range from small pinpricks in panniers, to general wear and tear - sometimes broken straps and buckles and occasionally something more unusual turns up. The team have received bags that have been nibbled by squirrels and even gnawed by wolves!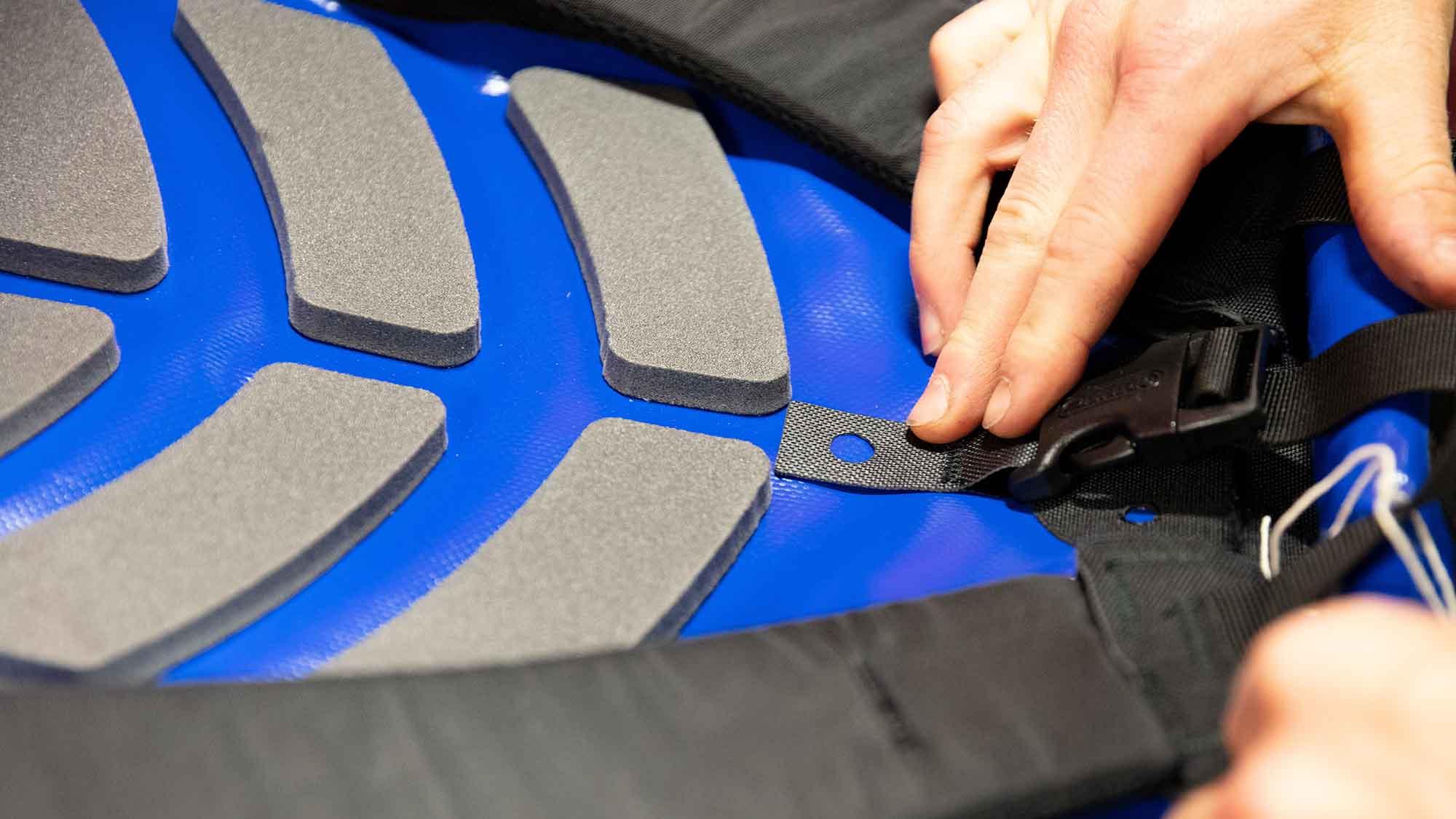 This rucksack had lost its compression strap and buckle.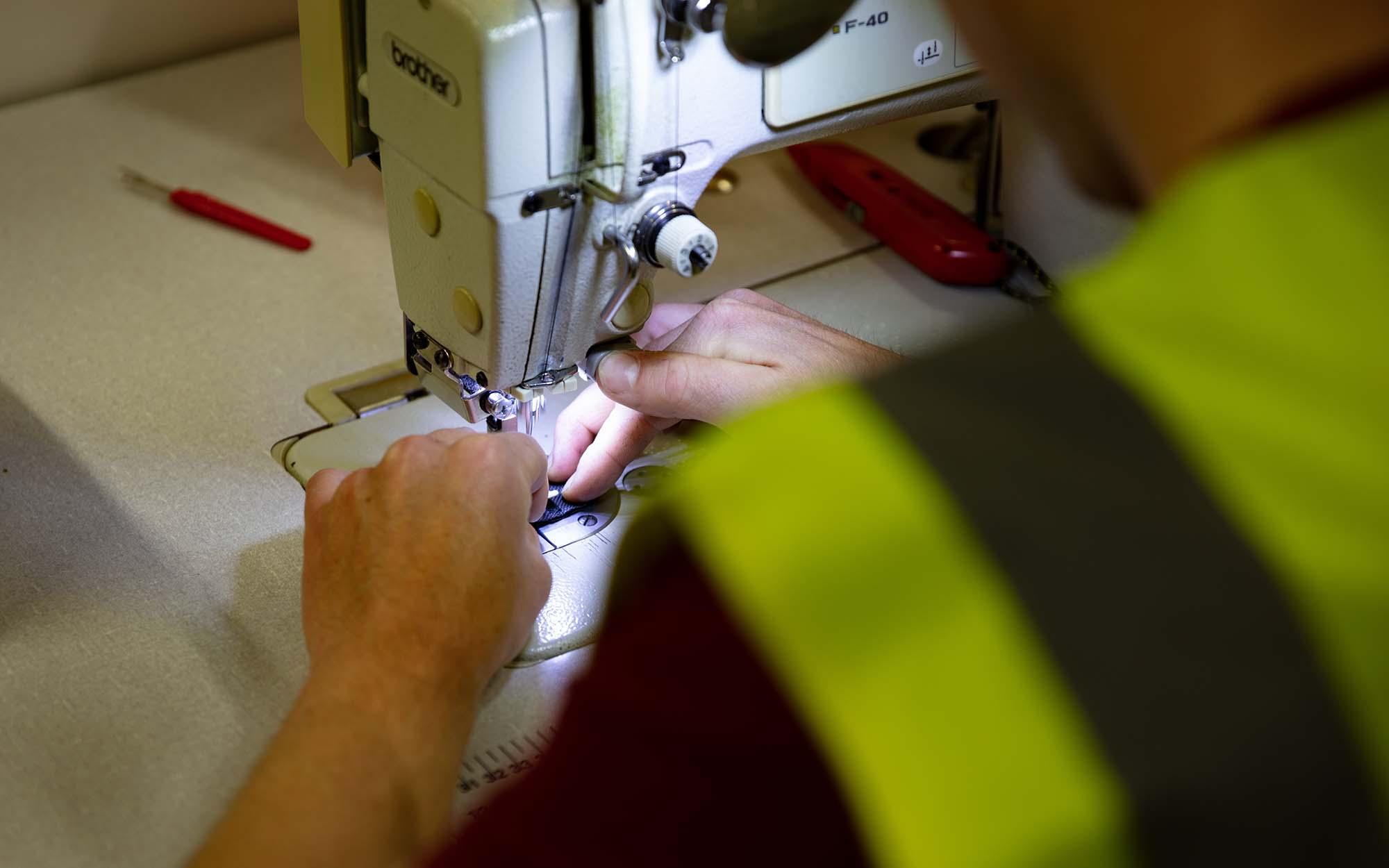 There are plenty of machines onsite, ready to deal with every repair eventuality.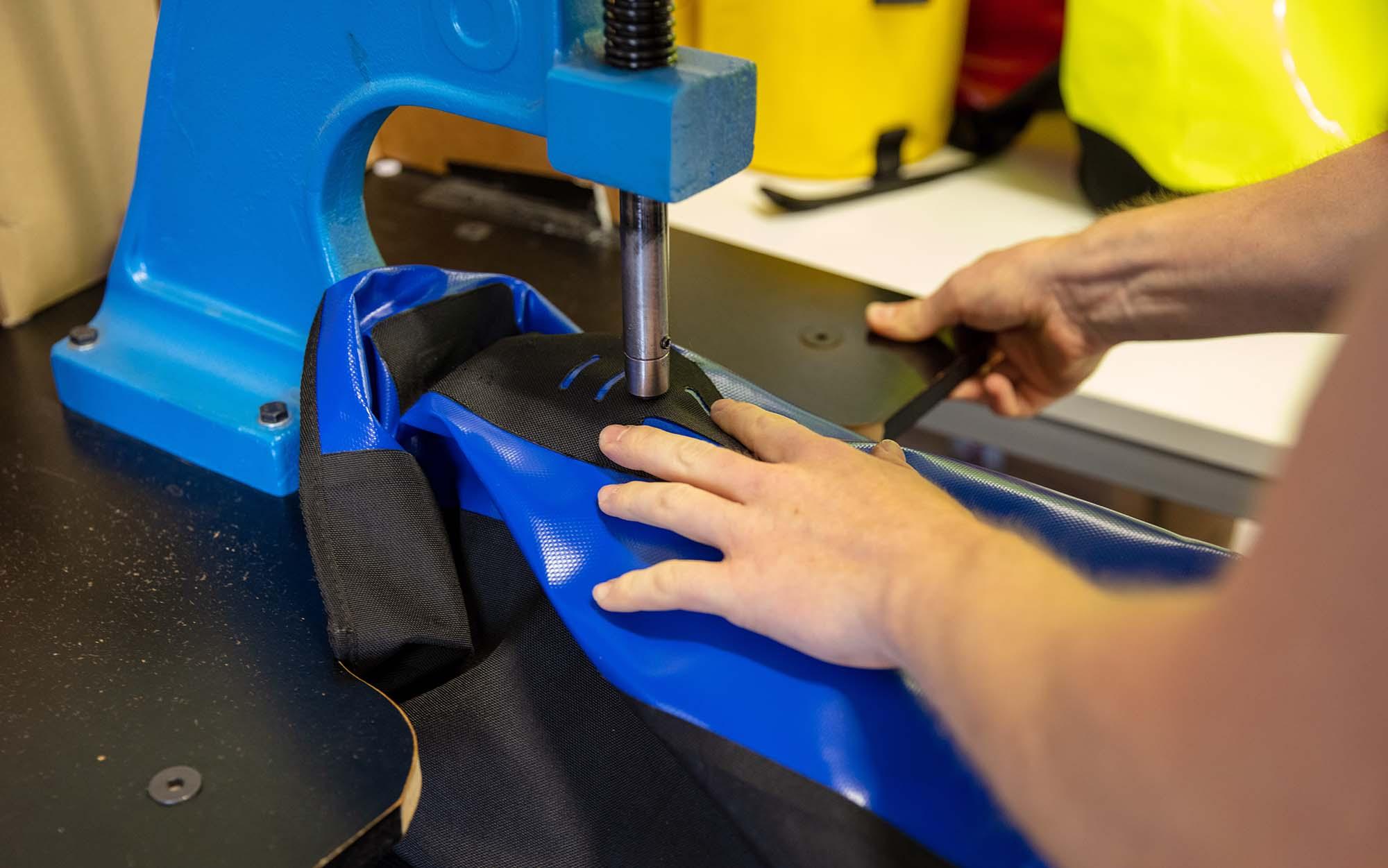 Punchin'...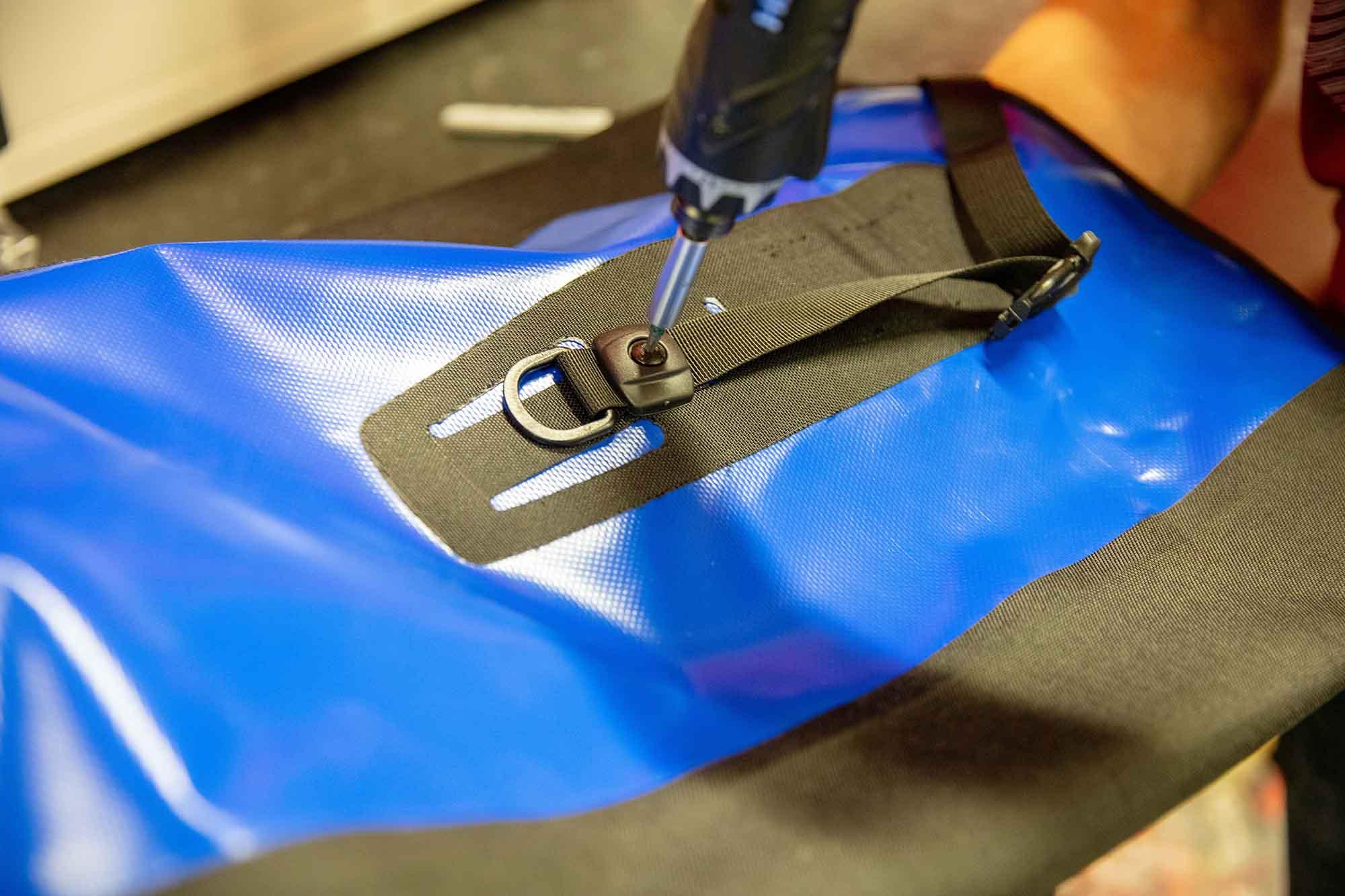 Tightening...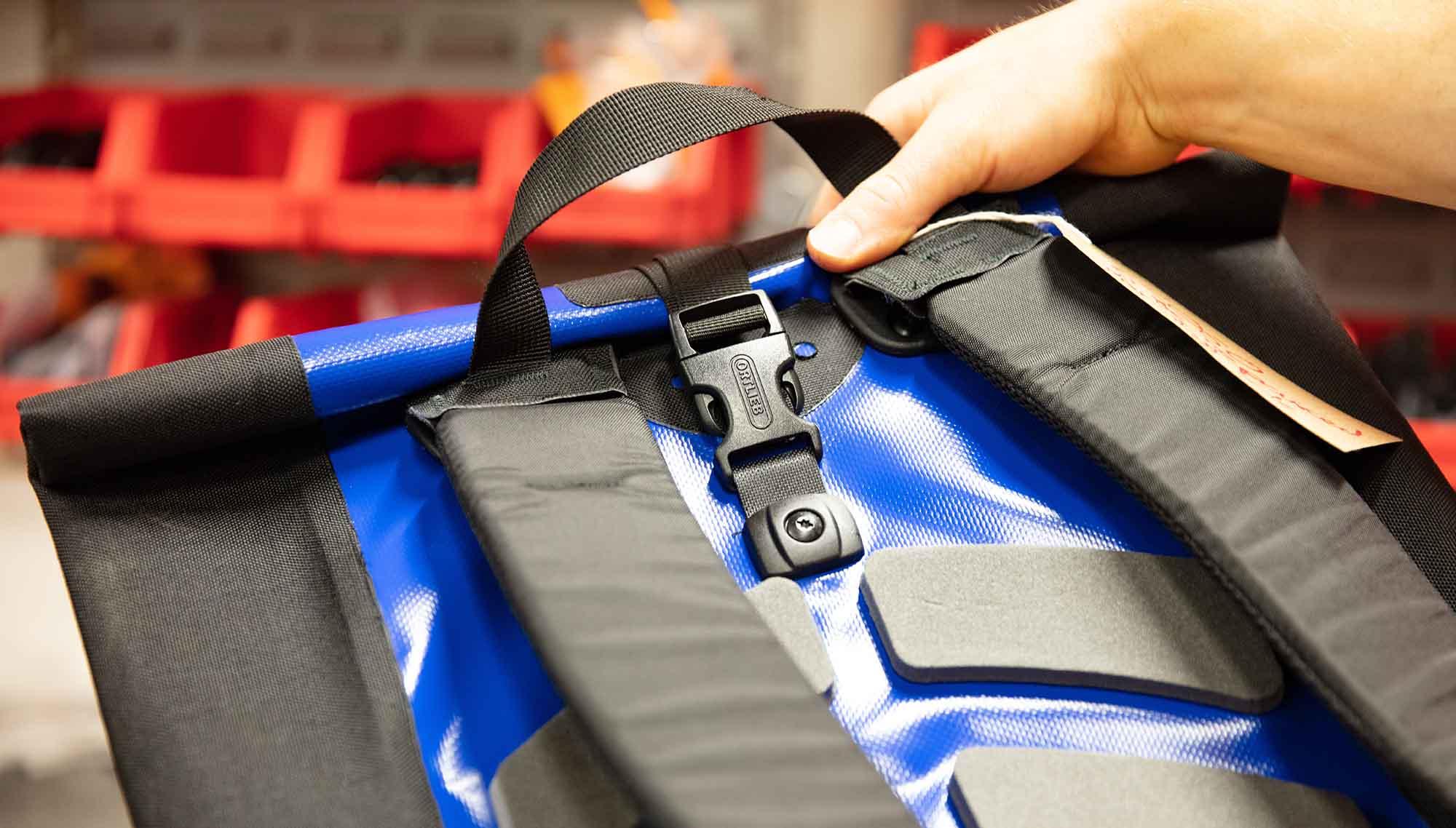 Job done!
The repair centre in the UK, one of five globally - including Ortlieb's German headquarters – is just one strand of the company's environmental commitment. Their production facility's electricity demand is fed from 100% renewable energy and the company has made a commitment to go PVC free by 2025.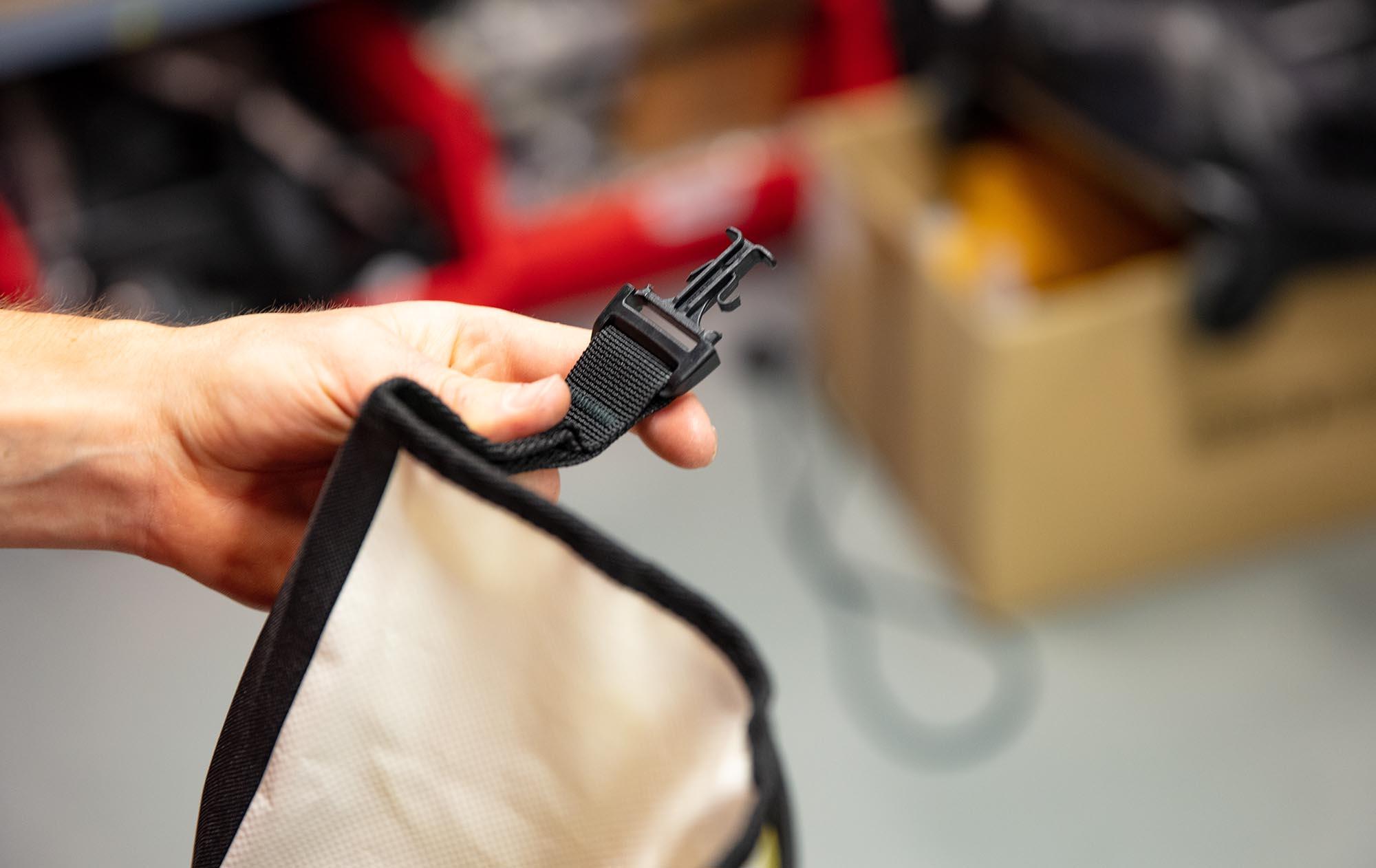 A simple clip repair.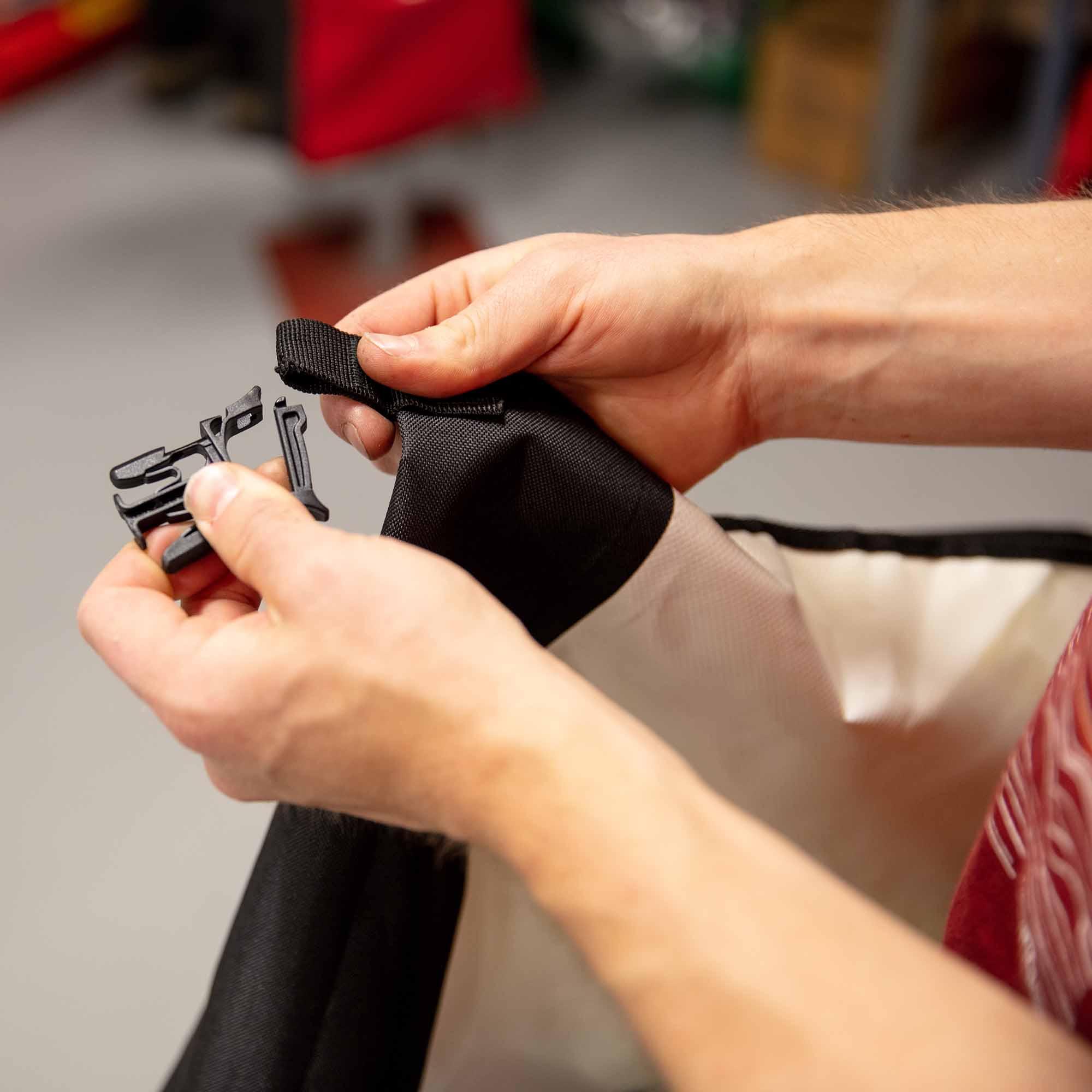 Perhaps we could have repaired this one, dare we say it!
So how do you go about requesting a repair? Simple really. Contact the Ortlieb UK customer service team, attaching a clear picture of the damaged area. They'll make an initial assessment on the repair before asking you to send the item in. A full quote is provided before the repair is made and the product returned.
Our thanks to Tom and the team at Lyon Equipment for hosting us.