A relationship with cycling: Amelia
A relationship with cycling. It's no fling, its long term. Us, you - we're both in it for the long haul.
There are ups and downs, like any relationship, of course.
An ill-timed puncture, a painful get-down, one hill too many. These are feelings that are easily forgotten. Replaced with thoughts of riding camaraderie, a new cake at your favourite café stop, a Strava PR.
Amelia is the second episode in an occasional series which tells the story of one person's relationship with cycling.
Pool to peloton
"I first got into cycling a couple of years ago after I had three concussions from playing water polo. I thought I needed a bit of a change, so I took up cycling and didn't look back."
"From a social point of view it's great to get out with your friends on the road - do a training ride and be able to chat and catchup is really nice."
"But I also really like pushing myself really hard. I think athletes - sports people in general - have this weird perception of pain where they get to a point and they enjoy it. There's a point at which you push yourself past your threshold and you think, yeah – I feel really good."
"I quite like the tactics of racing and I'm very, very competitive so I do like to get stuck in!"
No excuses
"I want to be the best that I can be, so if I'm doing it, I know I'm not pushing myself and for me that's not really acceptable."
"In winter, I motivate myself to train before work by, partly thinking about breakfast, but partly thinking about what I'm trying to achieve. You can get bogged down in the numbers, the nitty gritty of training, rather than actually just looking at the end goal - thinking, come summer what do I want to achieve."
It's a juggling act
"I train about six days a week, a combination of turbos, outdoor rides, strength and conditioning and weight sessions."
"My friends think its really cool that I race and ride my bike as well as doing the day job."
"It's quite hard, I think, to balance the two sometimes. I think it can be consuming if you don't get the balance right."
Worrying mum
"My mother on the other hand, she's always worried that I'm cycling! She's proud of the fact that I'm doing it, but she doesn't like the risk involved – but there's risk involved in anything!"
Starting out
"To get into road riding, the advice I'd probably give is, just do a bit of research. You don't need the most expensive carbon bike to start, its just about getting out there, finding out what you enjoy."
"Maybe scout out some good routes so you can build up the miles. Just don't overdo it to start with."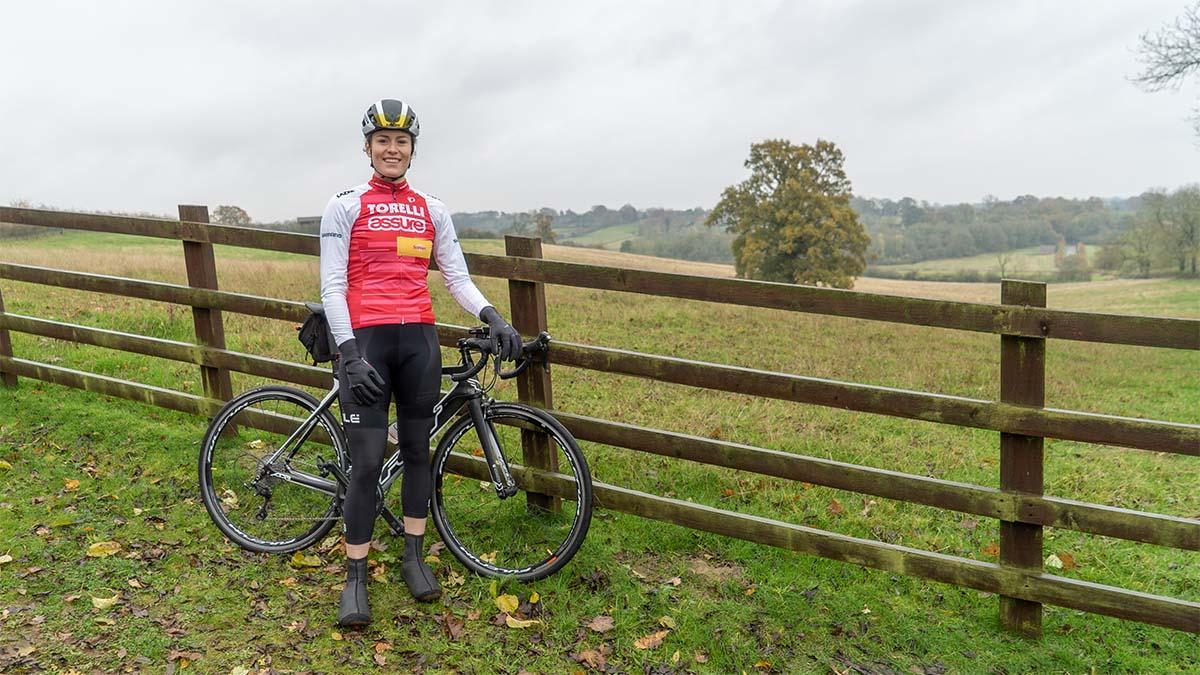 Thanks to Forge Coffee for the excellent flat white (and the roaring fire) - Amelia will ride with Team Torelli in 2020.