Swipe to the right
Irrespective of experience or ability, entering a sportive for the first time is a seminal moment for any road cyclist.
If you're a sportive first-timer, our guide to getting sportive ready is a good starting point, but in this article, we give you a run down of the key items that'll you'll need if you want to complete a sportive this year.
Bike
With most sportives taking place on tarmac, a road bike is the best tool for this job. Designed to cover ground quickly and efficiently, each road bike sits on a spectrum somewhere between racing and endurance.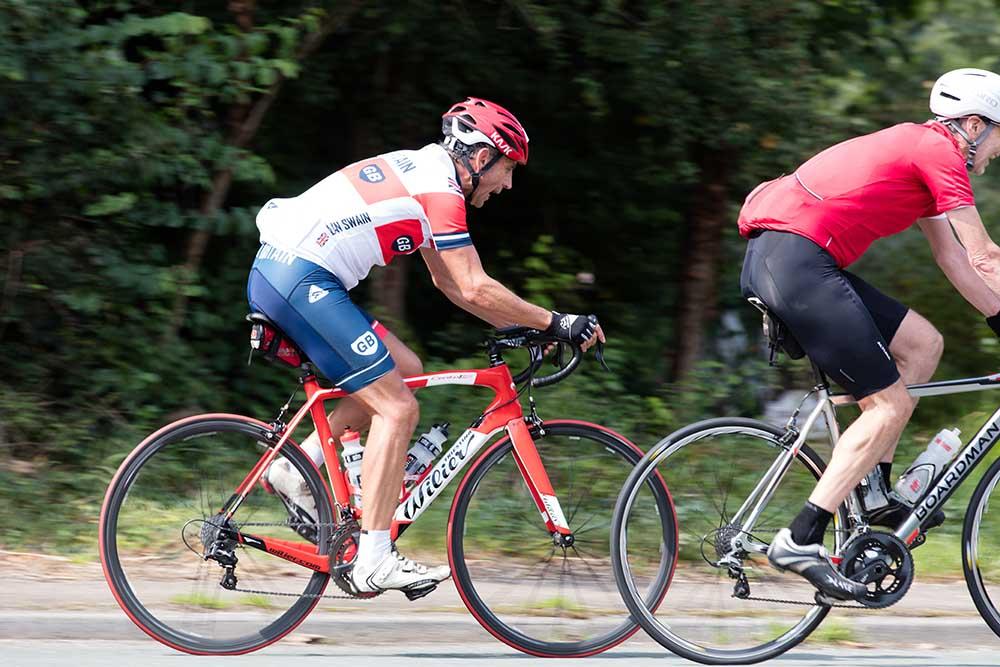 Road bikes that are more suited to sportives tend to err towards the endurance side, with the bike's design focussed on offering comfort for the rider. Our road bike buyer's guide covers this topic in more detail.
Listed on the entry requirements of most sportives, a helmet is a must for any mass start event. Lightweight road helmets offer infinite fit adjustment, cooling vents and a variety of complimentary colours, all whilst keeping you safe in the event of an incident.
Comfortable, lightweight and cut from fabric that is designed to keep you cool when the speed goes up, cycling jerseys are a joy to wear whilst riding.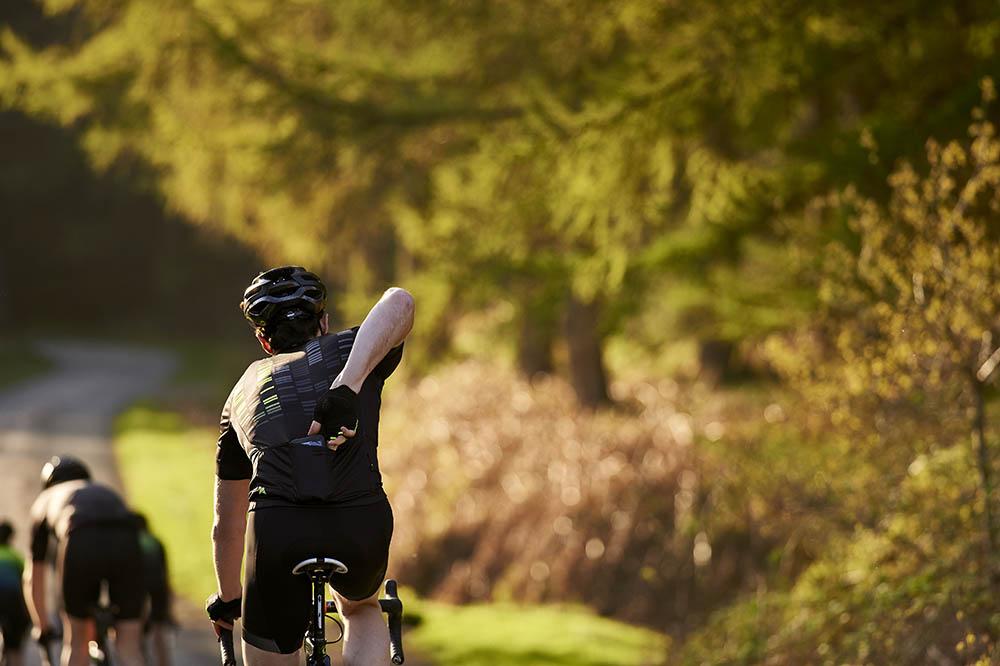 Pockets at the rear are ideal for storing a phone, car keys and most importantly some mid-ride snacks!
The body-hugging nature of cycling shorts may illicit some questioning looks amongst non-cyclists but there's a reason they look the way they do! The tight fit reduces the chance of any chaffing (ouch!) or annoying flapping as you ride along, whilst the padded insert, or chamois, mirrors your body's contours to provide an extra layer of comfort between you and your saddle.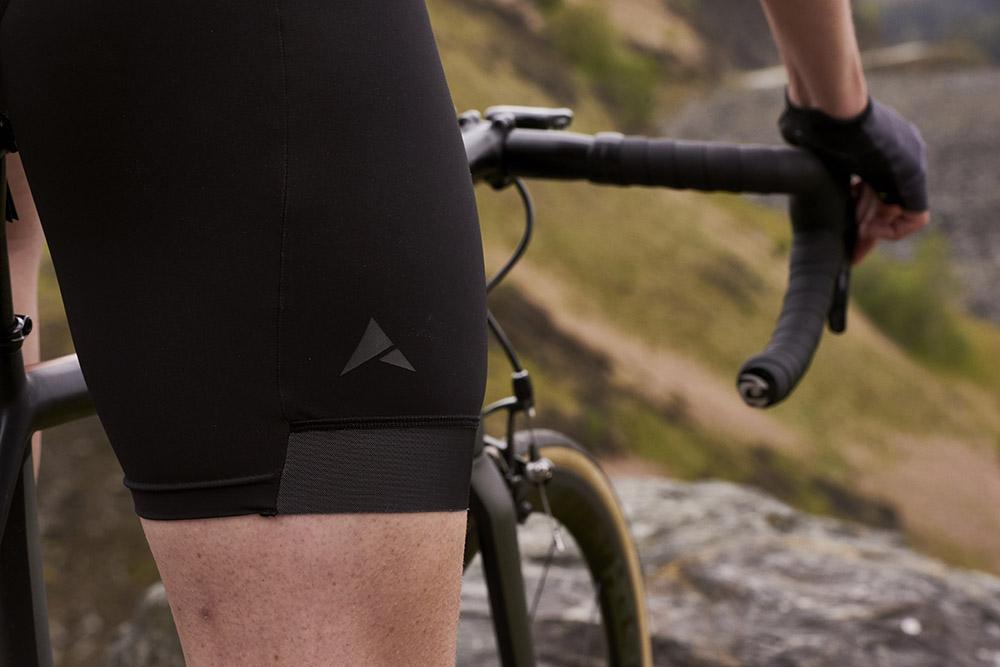 Bibshorts have the benefit of supporting the garment at the shoulders removing the need for a tight, uncomfortable waistband. These are best for sportives! O and don't wear any underwear! Cycling shorts are manufactured to be worn on their own!
Switching from riding in trainers to cycling-specific shoes can seem daunting at first but it makes the world of difference! By creating a stable, supportive platform to pedal, road cycling shoes help you become a far more efficient rider.
Saddlebag and maintenance essentials
Avert a potentially ride ending mechanical by keeping a few maintenance essentials in a saddlebag. A basic list of essentials should include a spare inner tube, some tyre levers, a pump and a multitool.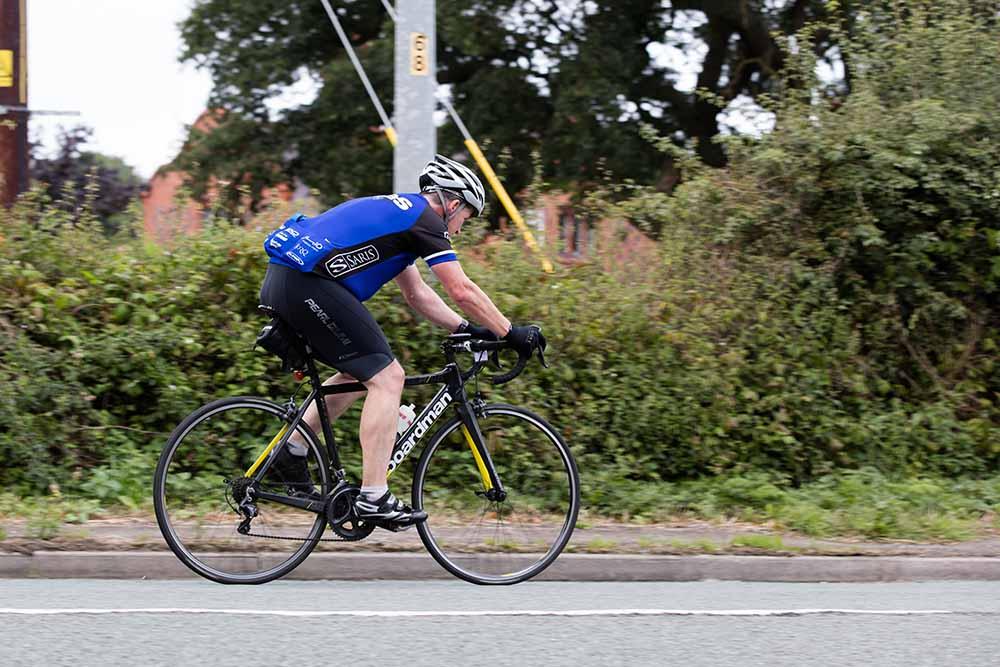 Storing them in a saddlebag will prevent your jersey pockets sagging with excess weight, although you'll probably have to put the pump in your pocket as they tend not to fit in saddlebags.
These days there are a huge variety of brands offering specialised cycling sustenance, catering for even the pickiest of eaters!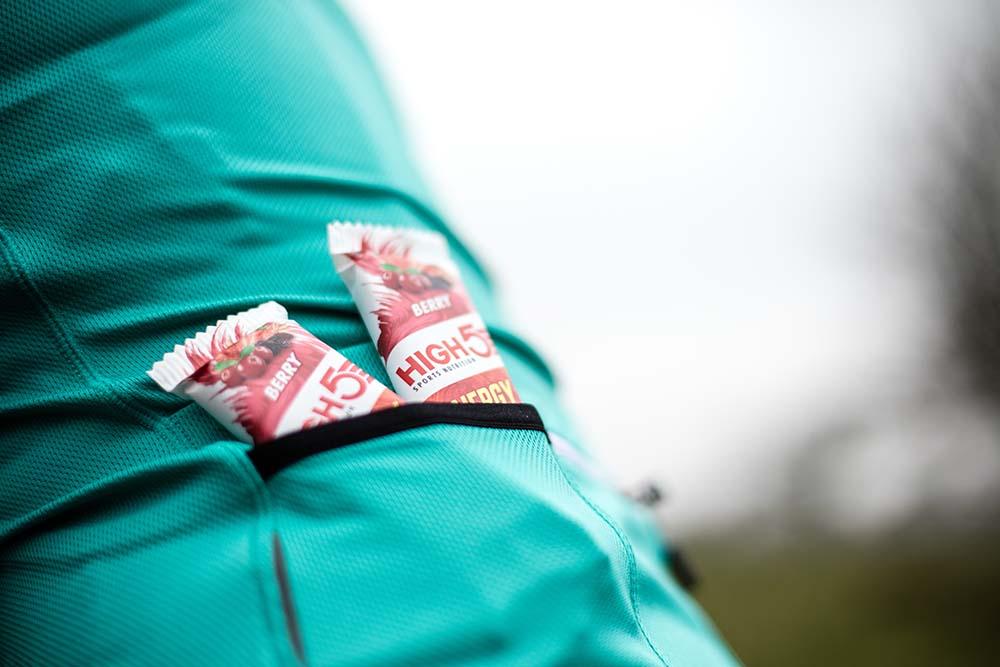 When it comes to event day, a good tip is to not rely on event feed stations. Slip an emergency gel or energy bar in your back pocket, or maybe even a sandwich or a banana just in case you hit the wall between stops.
GPS cycle computers record and display speed, distance, time, where you've been as well as cadence, power and heart rate with compatible sensors - a digital record of your big day out. For competitive souls, link your GPS with training applications like Strava and you'll see how you stack up against other riders on your sportive.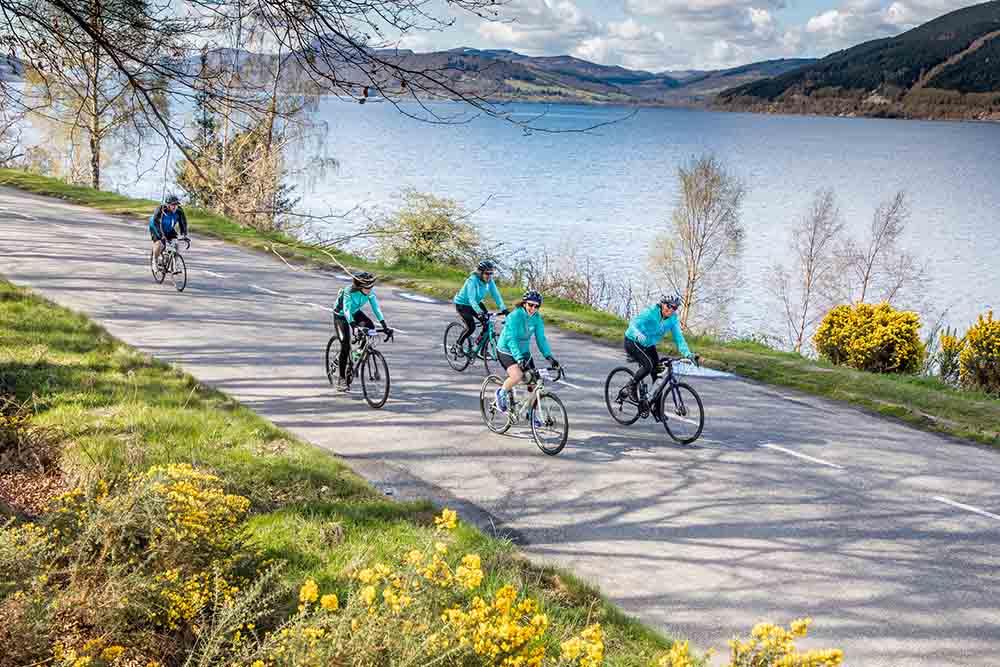 Whilst you digest that list, have a browse of some of our recommended products. We've split them into three, handy sections, depending on your budget…
Bang-for-your-buck
Bike: Choose the aluminium-framed Lapierre Audacio 200 as your first sportive bike and you won't ride away disappointed. The aluminium frame's design features a curved top tube and concave seatstays to help absorb bumps and road buzz with the 11-34 rear cassette providing the requisite gearing for all but the very toughest hills.
Helmet: Giro's Foray MIPS is one of our bestselling helmets. It's available in three sizes and five colours and it also features the MIPS safety protection system which can provide extra protection in the event of certain impacts.
Shoes: Using a three strap Velcro retention system, Giro's Techne are a fantastic entry price-point shoe. They're also super versatile thanks to their compatibility with both two and three bolt cleat systems.
Jersey: With a relaxed fit, the Extract II jersey from Endura is ideal for sportive first timers. A rapid wicking, fast drying fabric helps when you put the power down, whilst four pockets at the rear help store all your sportive bits and bobs.
Mid-price sweetspot
Bike: Boardman's SLR platform is highly regarded by many and the latest iteration doesn't disappoint. The 9.0 disc version is the quintessential, modern road bike – disc brake equipped, lightweight but not featherweight, compliant to ride with touches of aerodynamic features.
Helmet: With the majority of sportives taking place on open roads, it's a sensible idea to add touches of extra visibility to you or your bike. The Bell Formula MIPS features a rechargeable 20 lumen light incorporated into the fit system.
Shoes: Shimano are a reliable choice when it comes to cycling shoes and the RP5 model offers decent quality, comfort and stiffness at a respectable price point.
Jersey: Our resident fashion expert (OK it's our clothing buyer, Paul!) tells us that tie-dye is 'in' right now. Altura have deployed it to great effect in their Icon Nebular women's jersey.
Top banana
Bike: Towards the racier end of the sportive bike spectrum is where you'll find the Orbea Orca M20. It's a carbon framed model complete with Shimano's Ultegra R8000 groupset. Black on black looks the business too, don't you agree?
Helmet: Weighing in at a paltry 220 grams and with 26 separate vents, the Mojito X from Kask is well suited to a big day on the bike. We really like the leather chinstrap on this helmet. It feels comfortable against the skin and in our experience doesn't cause any irritation.
Shoes: Cycling shoes at the higher end of the market tend to use the BOA closure system and it's used to good effect here on these Lake shoes. At this price your feet will also be treated to carbon soles. These reduce the overall weight of the shoe whilst maintaining rigidity.
Jersey: The Bodyfit 2.0 jersey from Sportful is designed to act like a second skin thanks to a close fit, flat seams and concealed zipper. This is an eye-catching number perfect for that long-awaited sportive.
That's a wrap, a look at some sportive essentials. We'll be providing mechanical support at a host of events this year, maybe see you there?