The 2019 Basso Diamante
We first clapped eyes on the 2019 version of the Basso Diamante at Eurobike back in July 2018 and at first glance there was a lot to like – a completely redesigned frame, a new disc brake option and some mouth-watering colours. Keen to give it the once over ourselves we pinched a bike and went to work…
Let's not beat about the bush, the Diamante is your typical Italian racing bike. It's drop-dead gorgeous to look at, barely troubles the weighing scales and rides like a raging bull. If you're after a comfortable, long distance machine this certainly isn't it!
Sitting just one rung below the top of Basso's ladder (that place goes to the Diamante SV) the Diamante is a full carbon road bike, in disc and non-disc options, available in five main colourways and various component builds.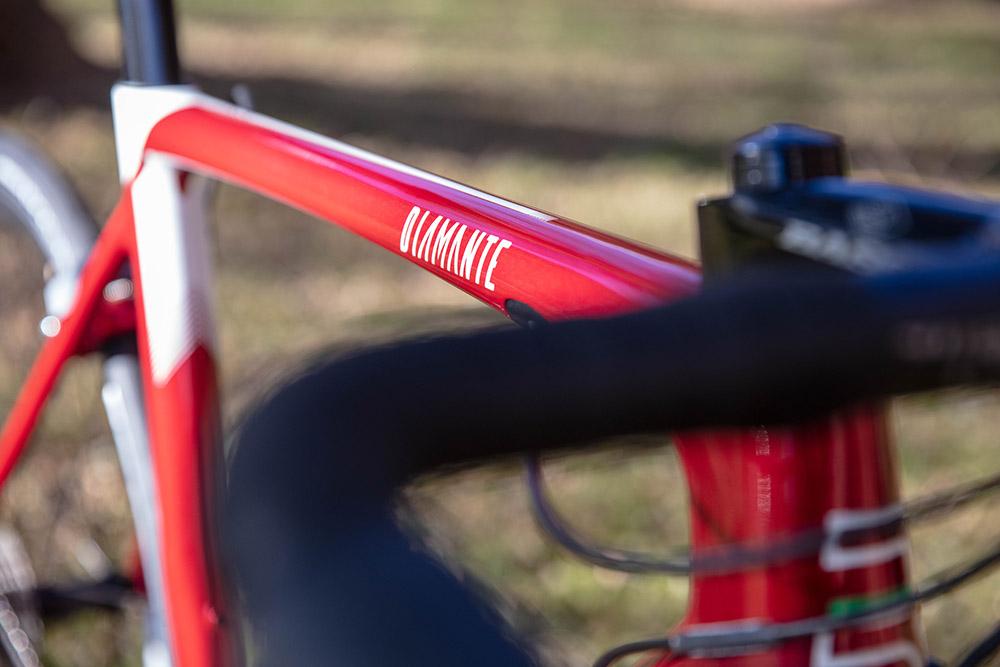 A short wheelbase and truncated chainstays combine to give the bike agility in the corners, whilst a low stack height (distance from the centre of the bottom bracket to the middle of the headtube) enables the rider to adopt a super low riding position.
That brings us nicely onto one of the new features of the 2019 model. The frame's front end now features a cut out at the junction where the headtube and top tube meet, enabling you to ride a slammed, super clean setup. And if you do want to use headset spacers you won't need the comfort kit from past Diamante's.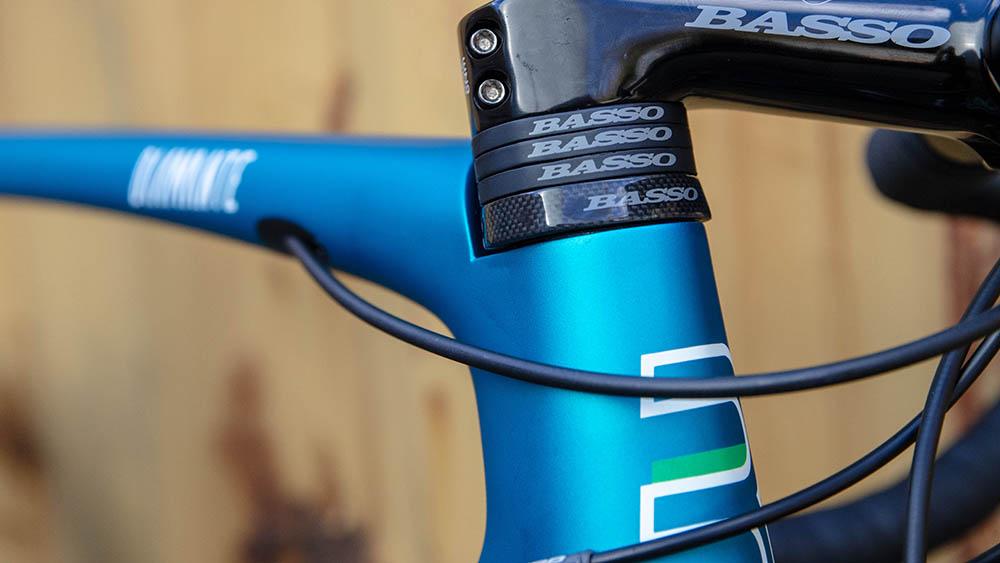 In a nod to evolving road bike trends the Diamante now accepts 28mm tyres, up from 25mm on the 2018 version and if you plump for a caliper brake bike with a Shimano component build (sorry Italian purists!) you'll get direct mount brakes. These calipers offer a low profile, aerodynamic alternative to traditional brake calipers, alongside improved braking performance and modulation.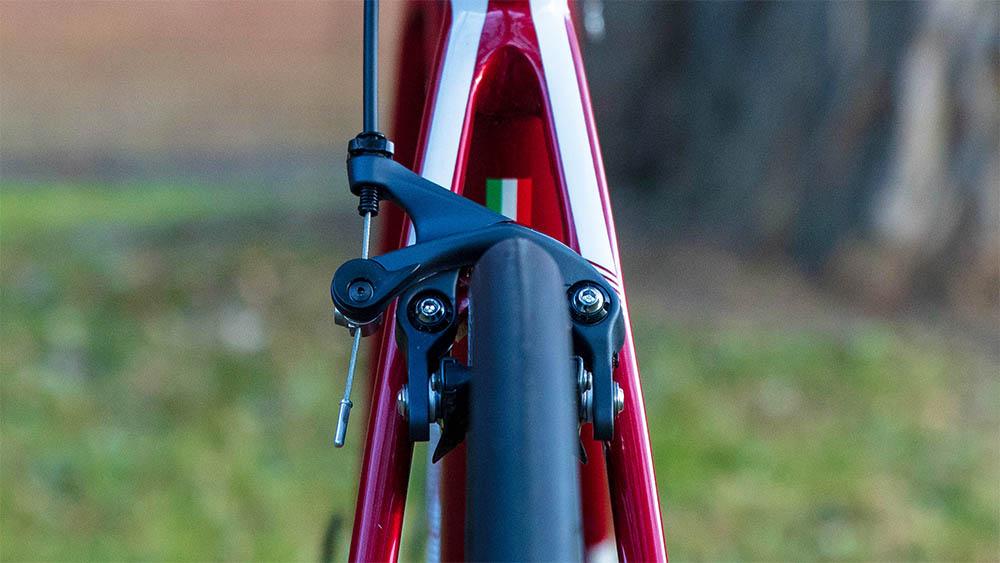 As other Italian bike manufacturers have shifted frame production to the Far East, Basso have stood resolutely still, continuing to manufacture their carbon frames, by hand, in Italy. Producing bikes 'at home' means hours of research and design and can be quickly ploughed into new models.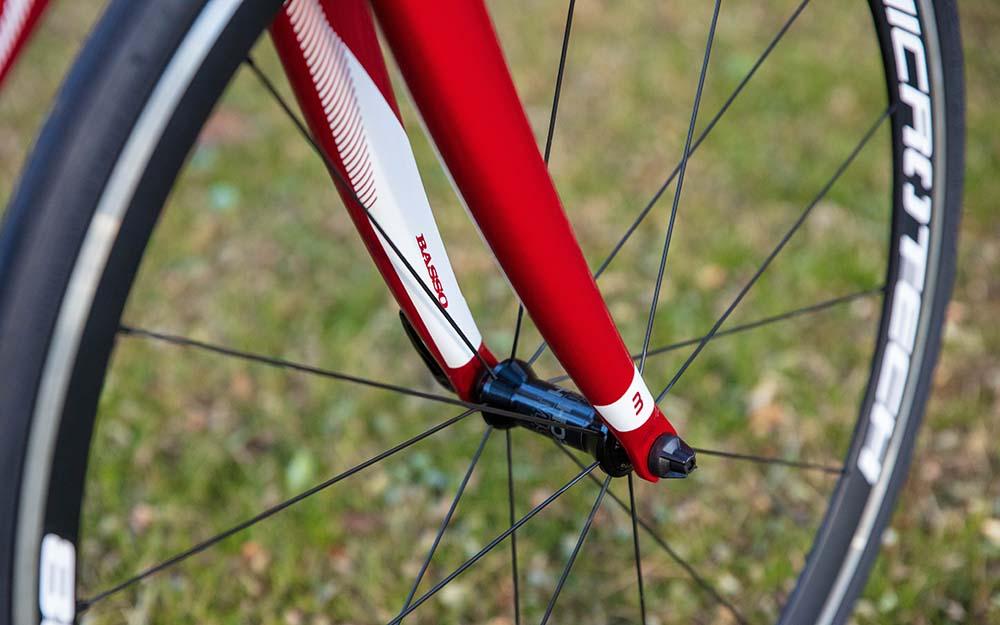 The 2019 Diamante is living proof of this with tube shapes updated to aid aerodynamics, a reduction in bottom bracket flex and an increase in headtube strength, when compared to the 2018 model. Meanwhile that elegantly curved seattube isn't purely for aesthetics, it further shortens the bike's wheelbase bringing the rear wheel closer to the frame.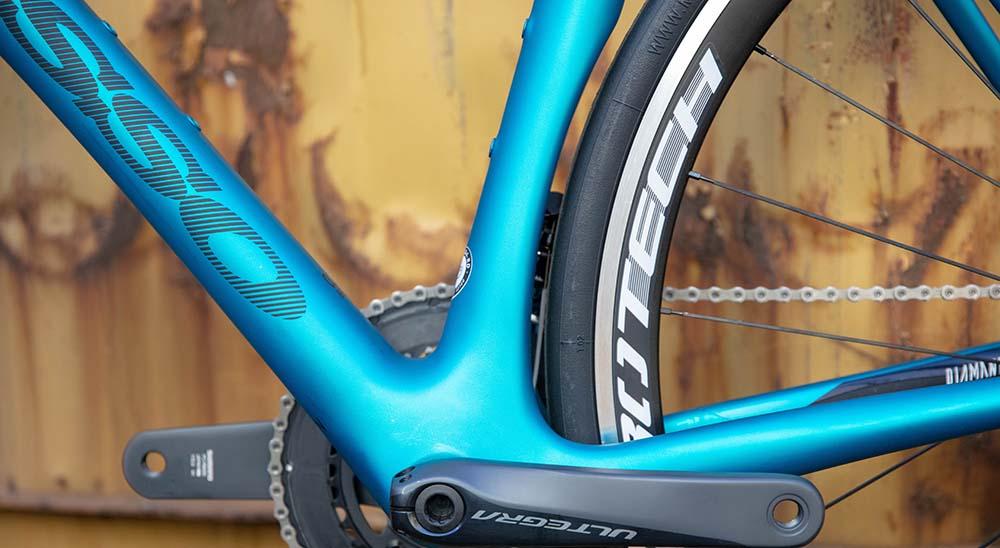 One final update of note is the bike's new seatpost structure. Borrowed from the Diamante SV, not only does this help give the frame an extremely clean appearance, it also helps quell road vibration through a rubber collar which seats between the seatpost and the frame itself.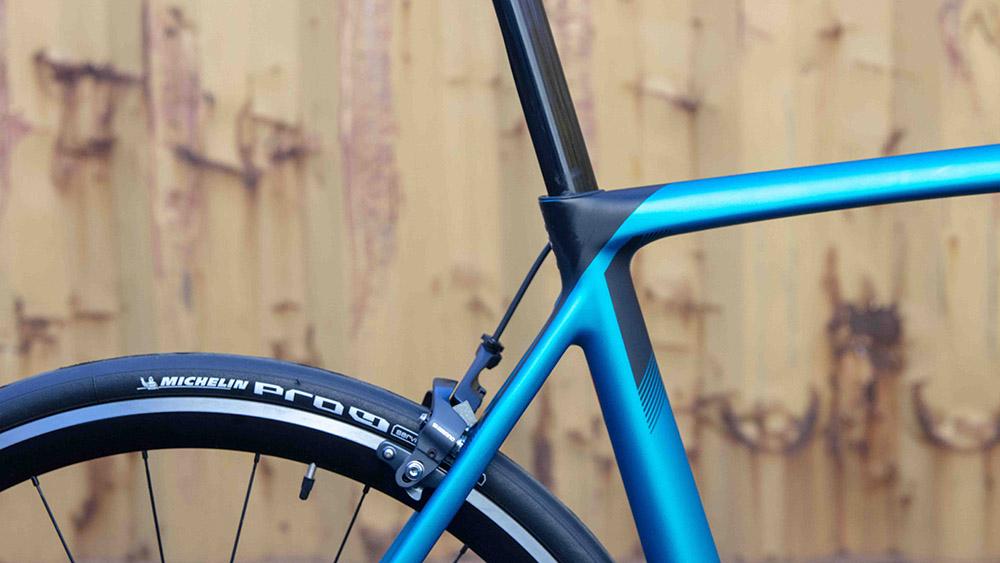 Has that got your juices flowing? Shop a range of Diamante's above, or head to this link to look at the Basso range in its entirety.