Christmas gift guide 2019
If you've been asking 'What do you want for Christmas?' for the last two months and have gotten nowhere, you might be starting to get a bit of a panic on about your pressies this year. We're not saying that Christmas should be all about what's under the tree, but you still want to get them something they'll like!
After a two-year hiatus, our gift guide is back, and we've asked around to see what people are expecting to find in Santa's sack this year.
Elite Suito Smart Turbo Trainer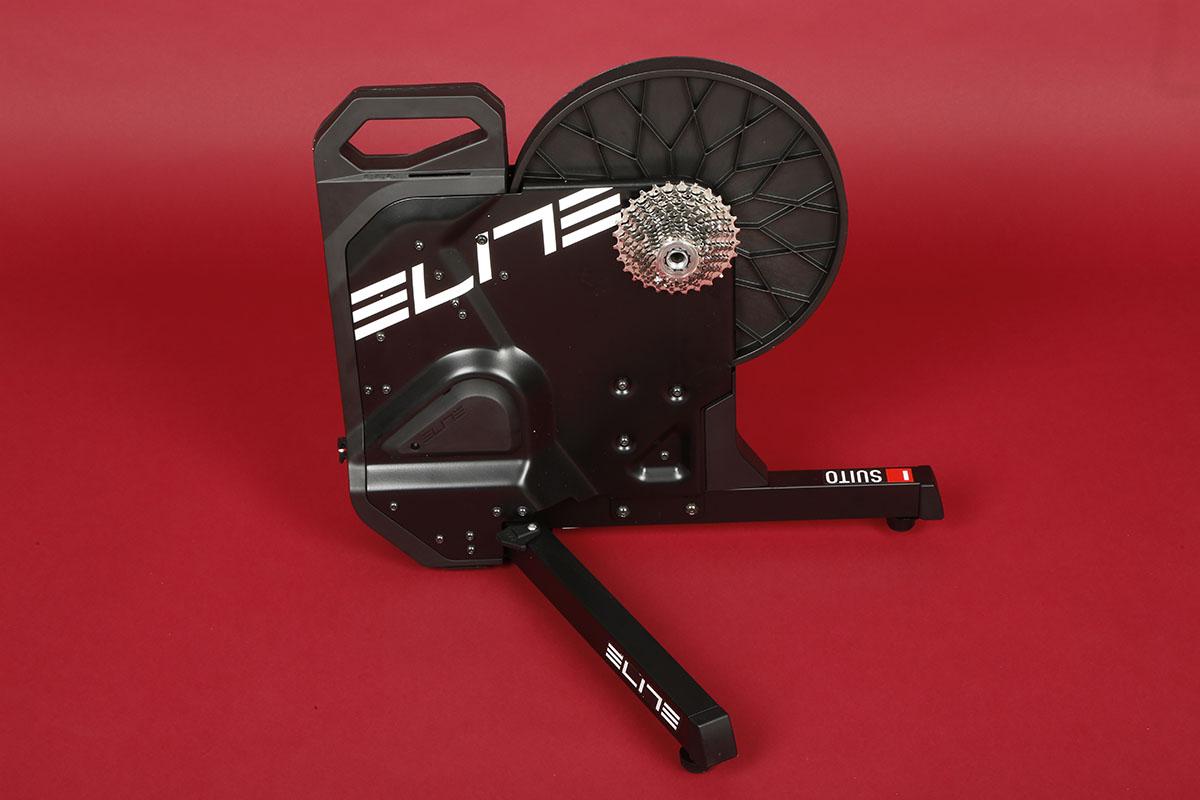 Are you looking at a winter away from your bike, or jumping up each morning to open the curtains and see if Jack Frost has been round? Riding in winter can be great, but if it's too icy or you just don't fancy it, a turbo trainer is a great way to maintain and build fitness and keep the pedals turning without heading out into the cold.
The Elite Suito is a direct drive home trainer that comes assembled out of the box and, thanks to the pre-installed Shimano 11-speed cassette, simply attach your bike and you (or your loved one of choice!) can train indoors in seconds! The Suito also comes with a free 1-month subscription to the popular online training world, Zwift - your ticket to escape great aunt Audrey or another two hours of Macaulay Culkin on ITV4.
Price: £649.99
Want to find out more about turbo trainers? Read our turbo trainers buyer's guide.
Beryl Laserlight Core (and Pixel Front/Rear light)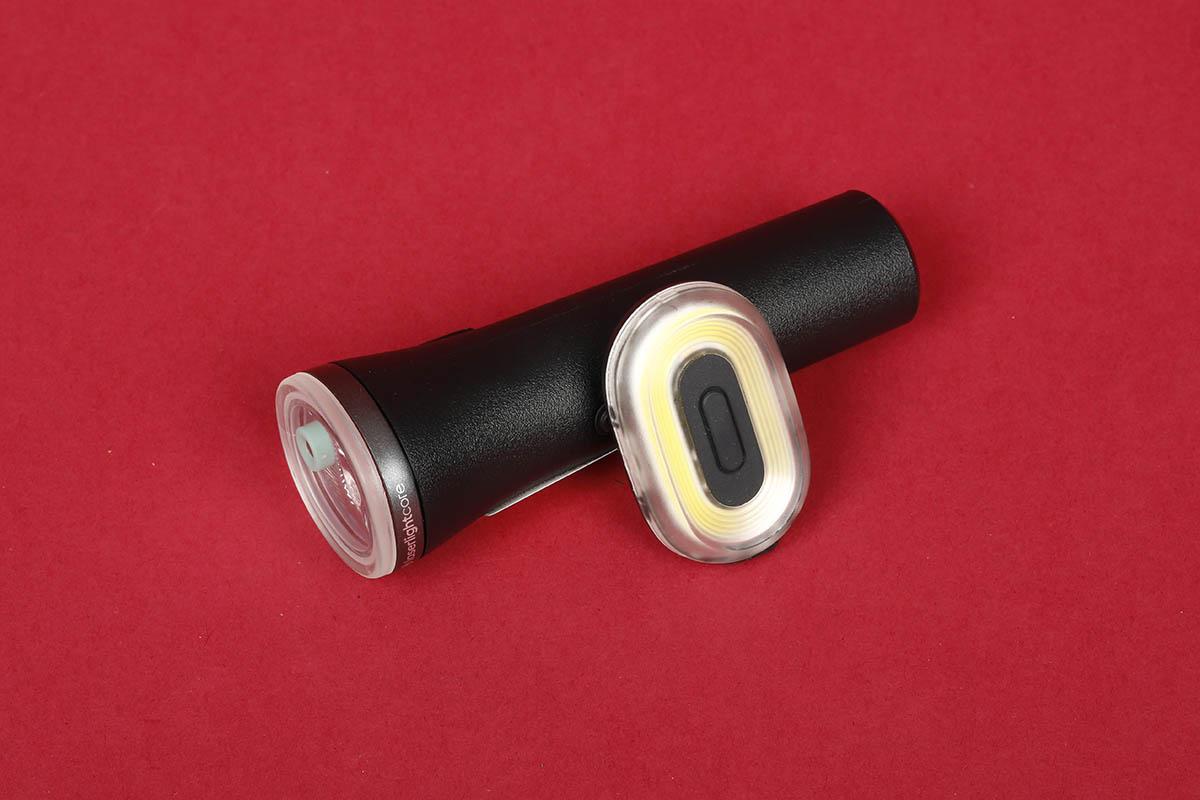 Yet another after work mulled wine down the pub, a trip into town to pick up that click and collect order or just another late night in the office. If you're riding a bike in December, or in the dark at any time of year for that matter, you'll be needing a reliable set of lights.
Since 2012, forward-thinking, B-corp certified Beryl has been producing innovative, lust-worthy bike lights. Their latest creation, the Laserlight Core emits a bright, 400-lumen beam and here's the neat bit, a laser image of a bike on the road ahead so drivers know you're coming. With up to 41 hours of run time on a single charge, you won't be fretting if you get waylaid for yet more festive nibbles and the sun is starting to set. For those gift searches on a smaller budget, give the Beryl Pixel – two lights in one – a look-see. Used as a flashing rear, or a secondary front light, the Pixel can be easily attached to a rucksack, saddlebag, helmet or jacket.
Price: £69.99 (Pixel: £19.99)
Learn more about Beryl, a team with some bright ideas.
Cyclo Cable Cutters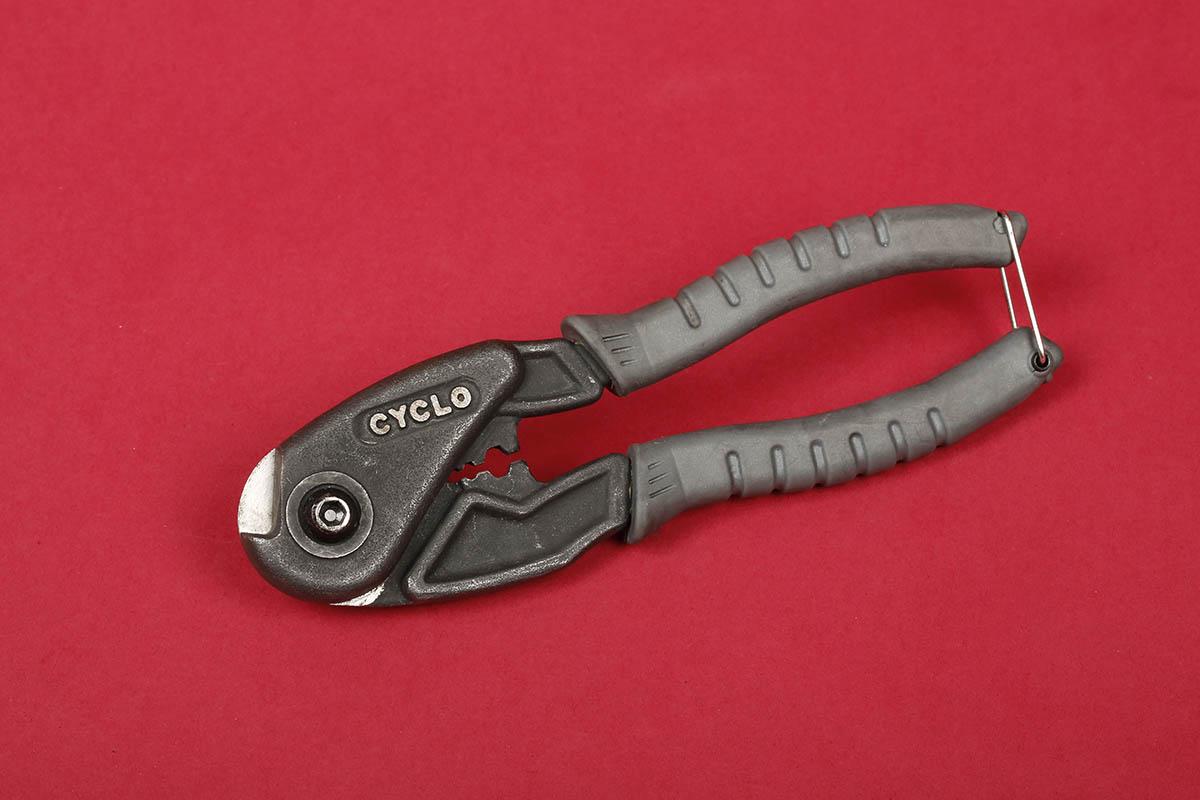 Of course, looking after your bikes through the winter is much easier if you've got some decent tools and a workstand. The Cyclo cable cutters fit into the first category and, yes, before you say it, we know they won't be everyone's idea of the perfect Christmas present!
For the home mechanic, there's something about having the right tool for the job. Tools you can lay your hands on with the confidence that they'll get the job done. Cable cutters save you faffing around with a pair of pliers, leaving cables frayed and untidy - they'll snip gear and brake cables precisely, cut housing to length quickly or crimp that missing ferrule that's been gone for weeks! Safe to say, if you don't misplace them, or they disappear during a house move, they'll be a tool for life!
Price: £17.99
Pernickety about keeping your bike clean in winter? This should be up your street: How to clean your chain quickly and easily using a chain cleaner.
Livall BH60SE Smart Helmet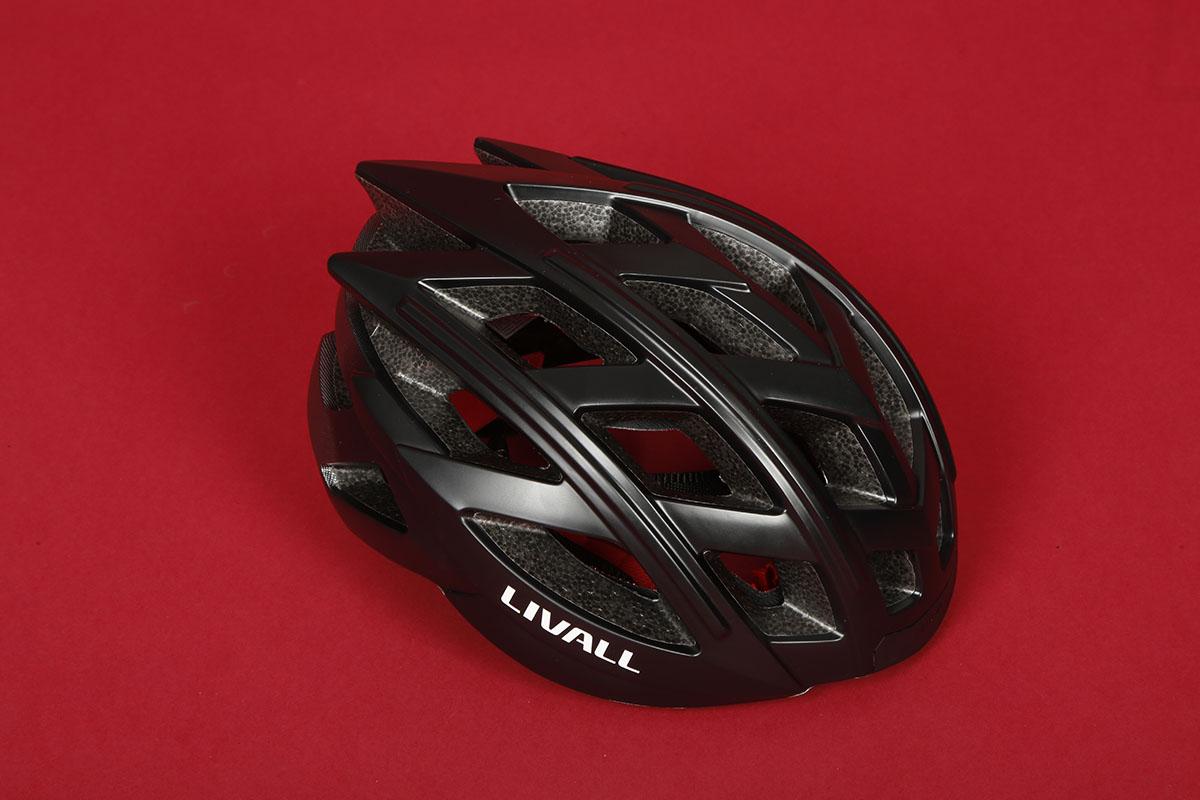 Us cyclists are always on the look-out for something new, something multi-functional, something smart. Step forward the Livall BH60SE – a helmet with 8 integrated rear lights and 6 indicator lights. Pair it with your smartphone and you can use the helmet's Bluetooth speaker for taking emergency calls, turn-by-turn voice directions or enjoying your favourite riding music - all whilst keeping your ears open to the riding environment around you. An SOS feature, access to the Livall riding app and a neat handlebar control unit complete the package. 24 vents and a sleek profile certainly help it look the part too!
Do be aware that the Livall is available in one size, but with the adjustment rachet, it'll comfortably fit heads with circumferences between 54 and 62cm. Oh, and before we forget, Cycling Weekly liked it when they got their hands on it – they rated it 9/10.
Price: £99
On the hunt for a new lid this Christmas? Have a gander at our helmet buyer's guide.
Fabric Magic Grips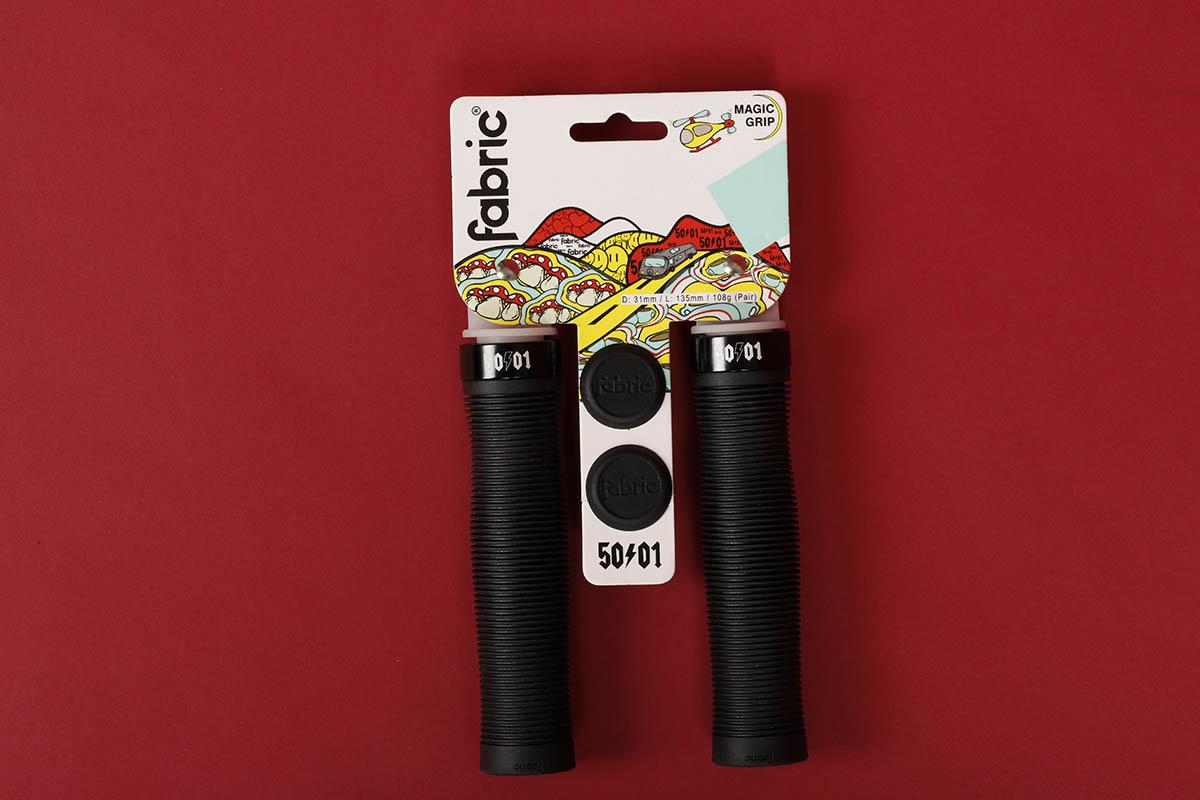 In a collaboration with those social media sensations, 50to01, Fabric has created a grip for, in their words, "fast-paced trail riding and non-stop jibbing." Give 'em a squeeze and the mushroom texture offers just enough grip and control to be useful in all conditions, whilst the semi ergo shape follows the contours of your hands nicely.
The Fabric Magic Grips are available in a 32cm diameter, these grips are 135mm long and tip the scales at 106 grams. Oh, and there are four colours to choose from!
Price: £16.99
Mountain biking your cup of tea? Our mountain bikes buyer's guide might take your fancy.
Garmin Edge 530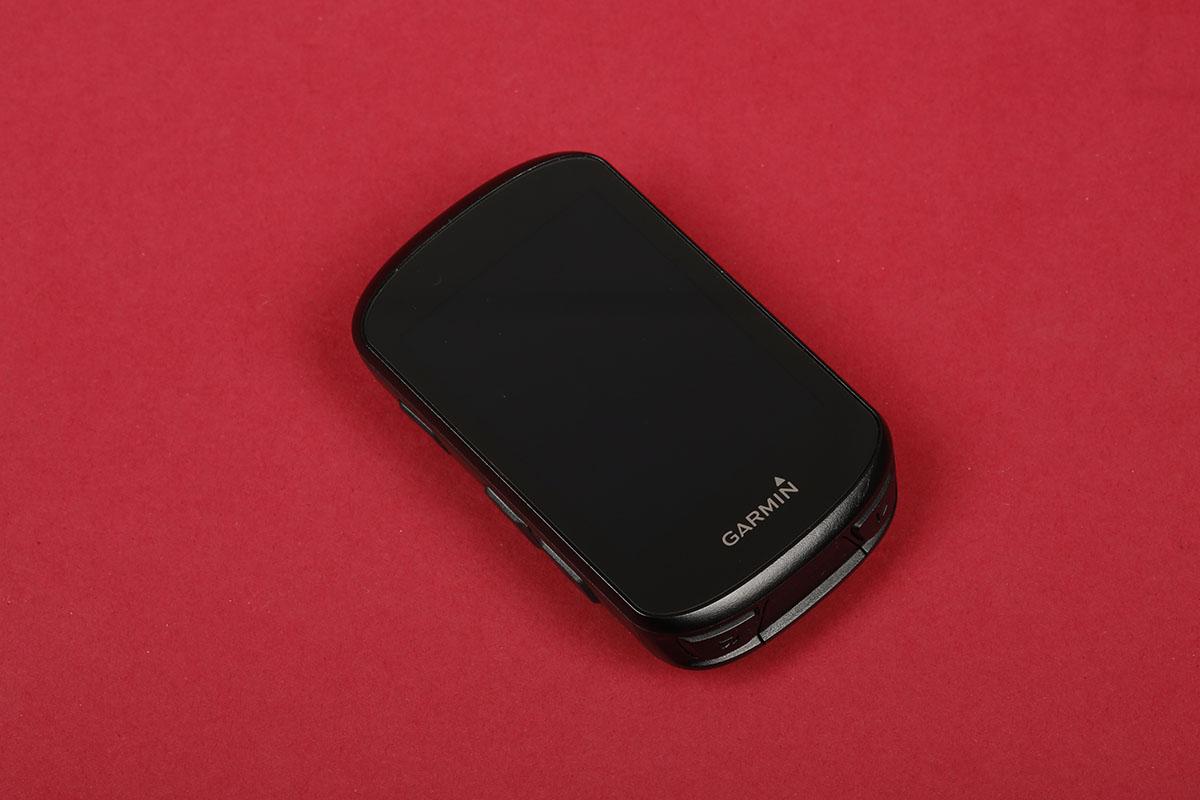 One last gift for you to ogle over – the Garmin Edge 530 GPS cycling computer. Although it doesn't have a touchscreen like its big brother the Edge 830, this GPS, which was released earlier this year, is already one of our bestsellers.
New features, like ClimbPro – a visual representation that helps you understand climbs on a route and Grit – a mountain bike specific metric for ranking the difficulty of a trail ride make this unit desirable for all sorts of riders.
Price: £259
Want to know more? We've complied an in-depth review of the Garmin Edge 530.
So there you have it – some of our best gift ideas for cyclists. Hopefully, we've inspired you to pick up something they'll (or you!) love this year.