Welcome to cyclerepublic.com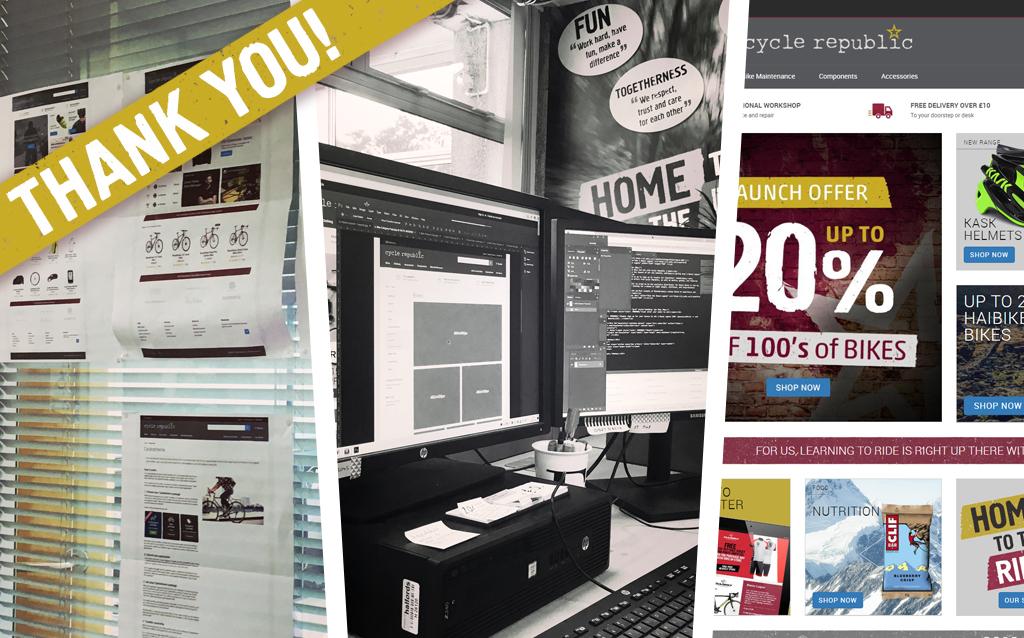 Welcome to cyclerepublic.com! After spending the first years of our lives catering exclusively for the city centre cyclist with our great stores, we're branching out onto the World Wide Web.
What that means is that cyclists all over the country will be able to get their hands on our great range of exclusives, as well as a huge selection of bikes, kit and accessories that have been carefully chosen to let you make the most of your ride.
We've worked hard over the last few months to put together a site that lets you easily browse and buy from us, as well as showing off the stores we're so proud of, and sharing advice and guides with you to help keep you rolling.
So, take a look through our new home online! To keep up with the latest from Cycle Republic, follow us on Facebook, Twitter, and Instagram, or subscribe to our newsletter.
Thanks from all the team at cyclerepublic.com!