Bike Sizing Guide
We hope you're going to be spending a lot of time on your new bike. That means it needs to be the right size. As well as being more comfortable, having a bike the right size means that it's more enjoyably for you to ride and, most importantly, reduces the chances of you getting injured over time.
Measuring yourself
There are three simple body measurements that once taken, will really help the buying process.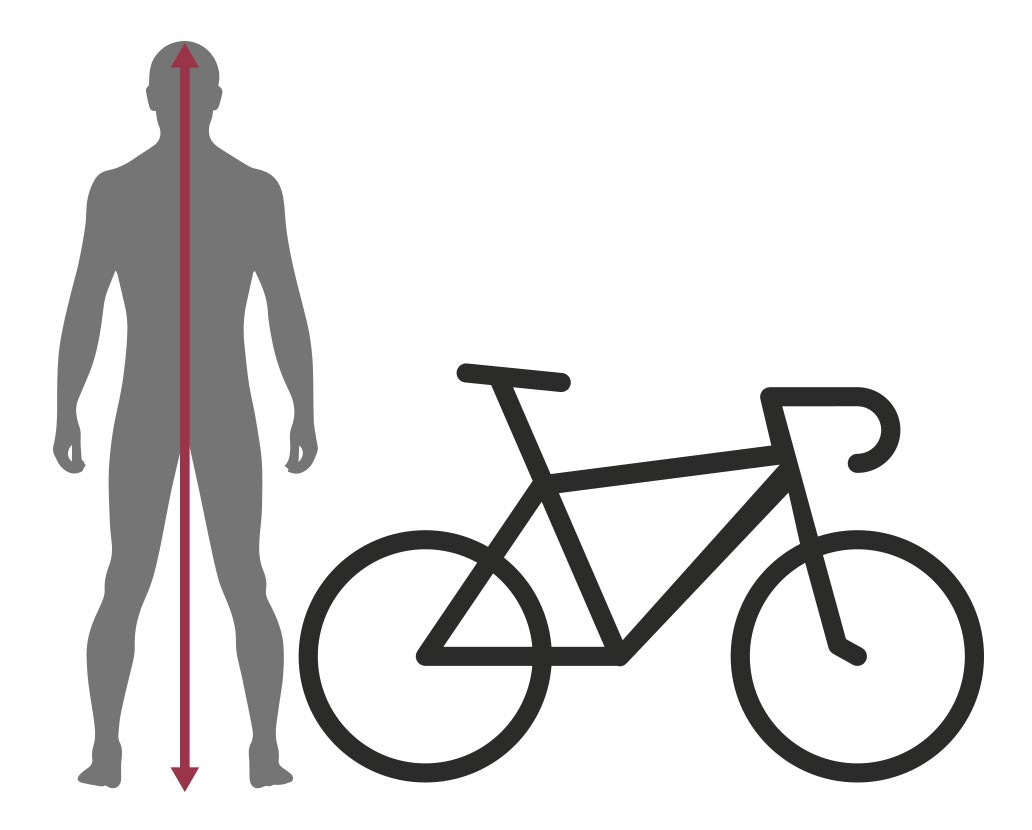 HEIGHT
All bikes and their associated sizes will usually correspond to a given rider height.
Most bikes will recommend a range of height for a specific size, so be sure to get your exact measurement.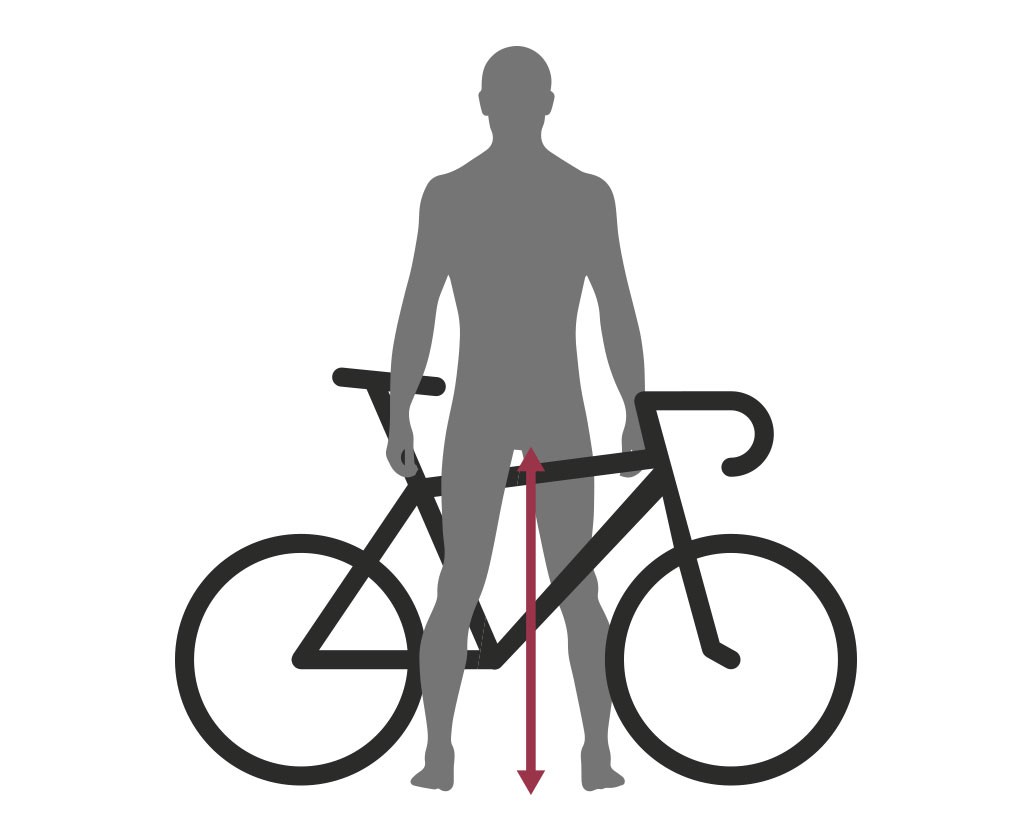 STANDOVER HEIGHT
The second measurement you'll need to take is your inside leg measurement. The figure will determine your standover height.
Standing just in front of the nose of the saddle, there should be at least a couple of inches between your crotch and top tube of the frame. This is a good indication that you'll be able to hop on and off the bike easily and quickly should the need arise.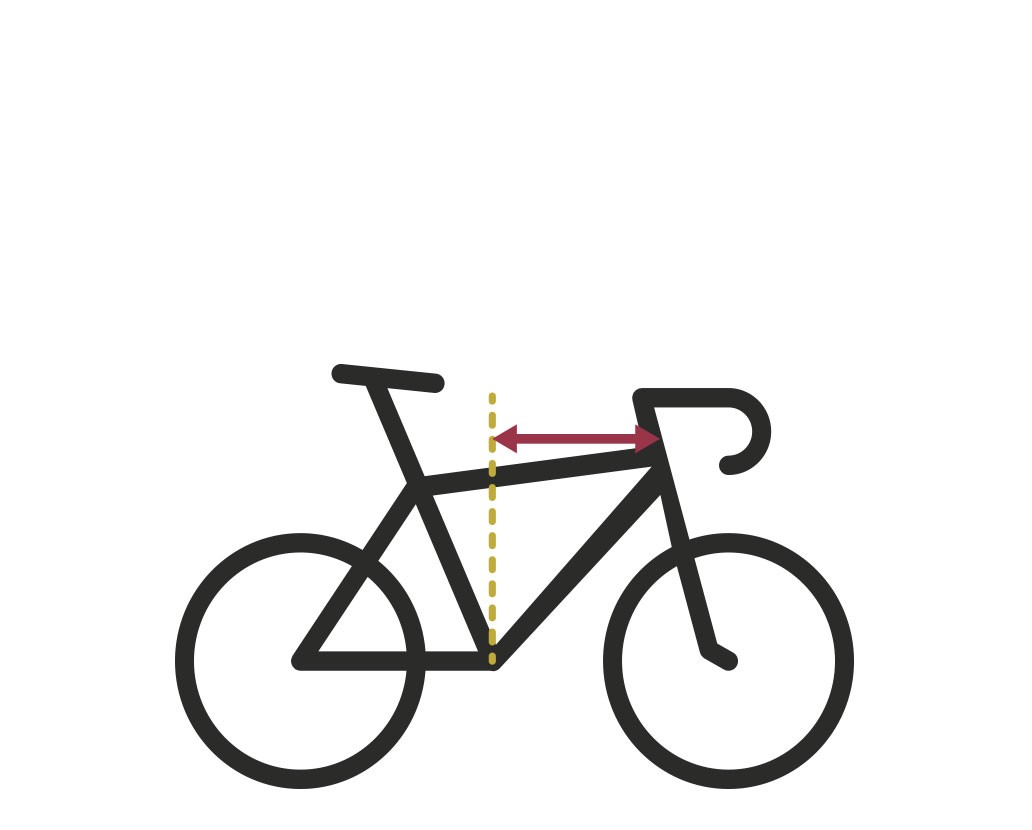 REACH AND APE INDEX
The third measurement is your reach. This is determined by something known as 'an ape index' – this is a comparison between your arm span and your height.
If your arm span is longer than your height, it's likely that a bike with a longer top tube would work for you. Bike brands will list this in their bike's geometry as well as a reach figure. If it's shorter, plump for a bike with a smaller reach measurement.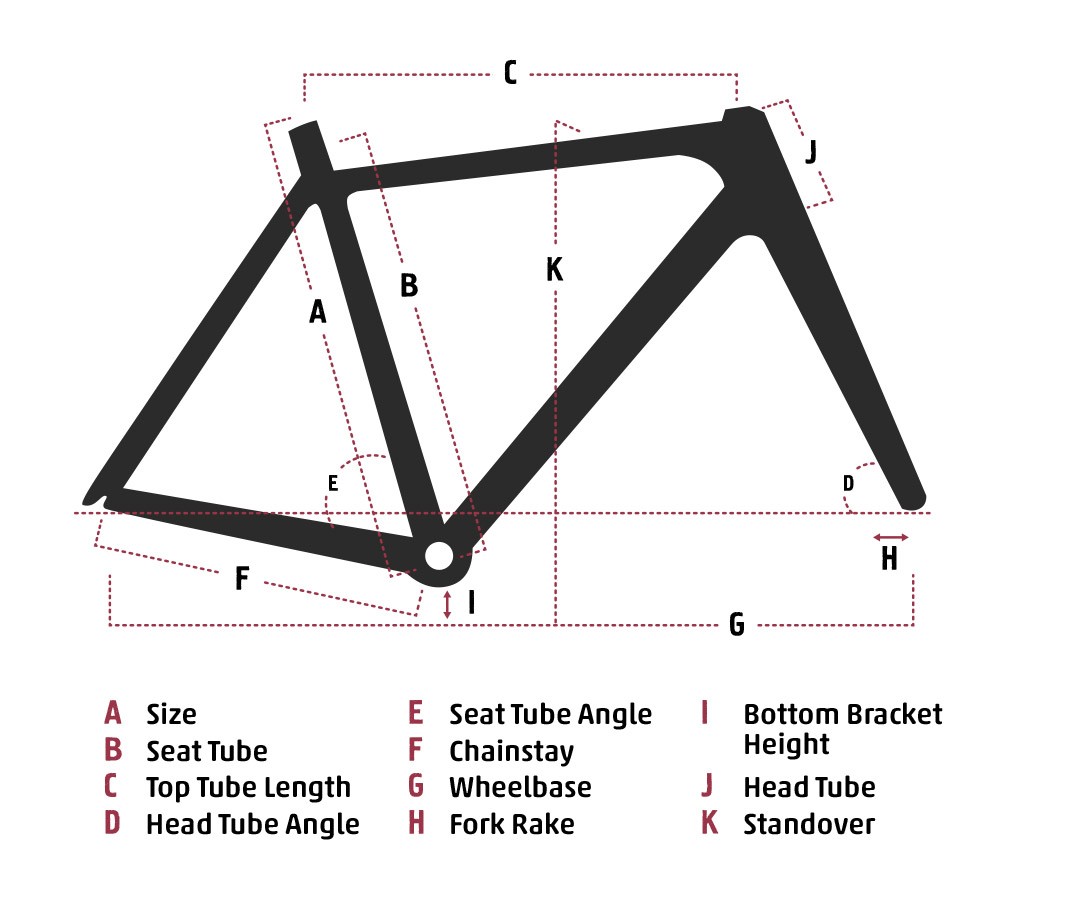 How are bikes sized?
Some bikes are sold as 'small', 'medium', 'large', and so on. However, many bikes are sold with a size in centimetres or inches. This is traditionally a measure of the length of the seat tube or top tube. However, some brands give a number that gives an idea of how big the bike is compared to a traditionally-shaped bike.
While it's a good way to get an idea of the sizes that you might need, it's better to choose your bike based on the size guide of your chosen bike, the geometry table (if you know what you're looking for), or by heading to your local shop to try them out.
VISIT YOUR LOCAL STORE TO TRY
What if I'm in between sizes?
If you fall between two of these sizes, don't worry! This is common, and there's an overlap between sizes for a reason.
Read our guide to find out how to decide whether you should go for the bigger or smaller size.
FIND OUT MORE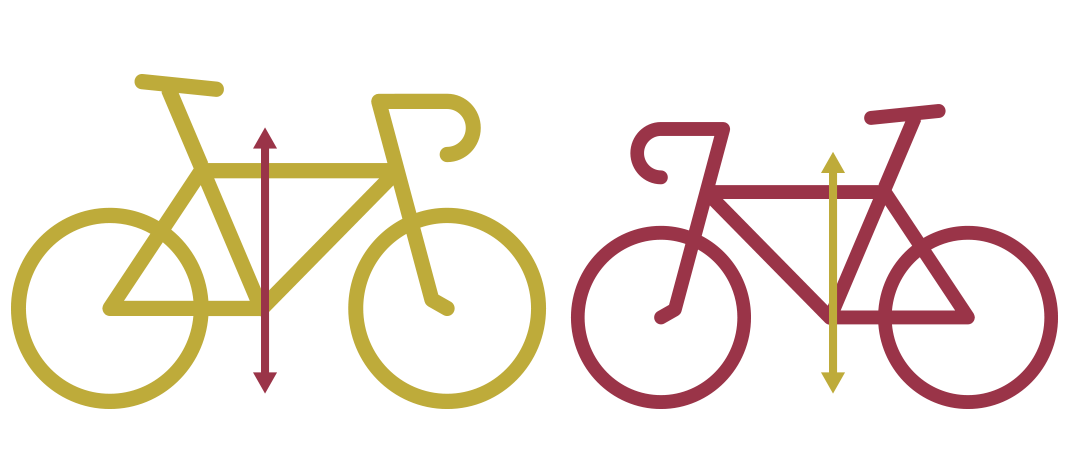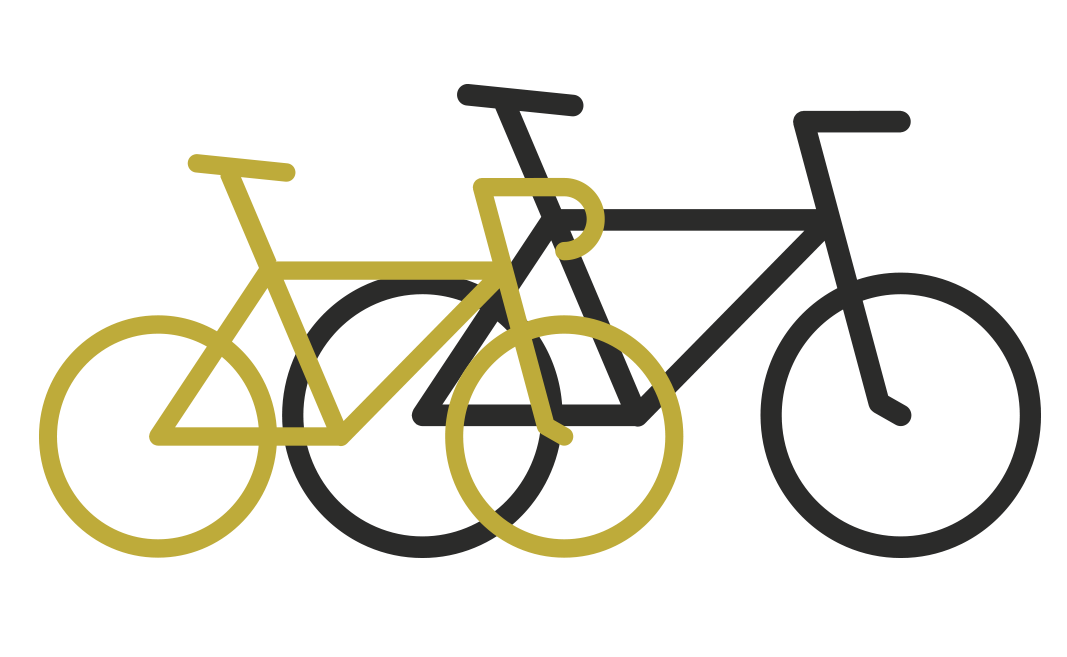 Different sizes for different disciplines
Another consideration when sizing up a new bike is the type or style of riding you're hoping to do. Want to fly down some local trails? You might want to plump for a smaller bike, as these tend to have shorter wheelbase's which aids handling.
Similarly if you are a mountain bike rider who wants to ride longer, over less technical terrain a larger size could be of benefit.
Ultimately, there's no hard and fast rule in this case and sizing should really come down to individual requirements and how comfortable you feel on the bike.