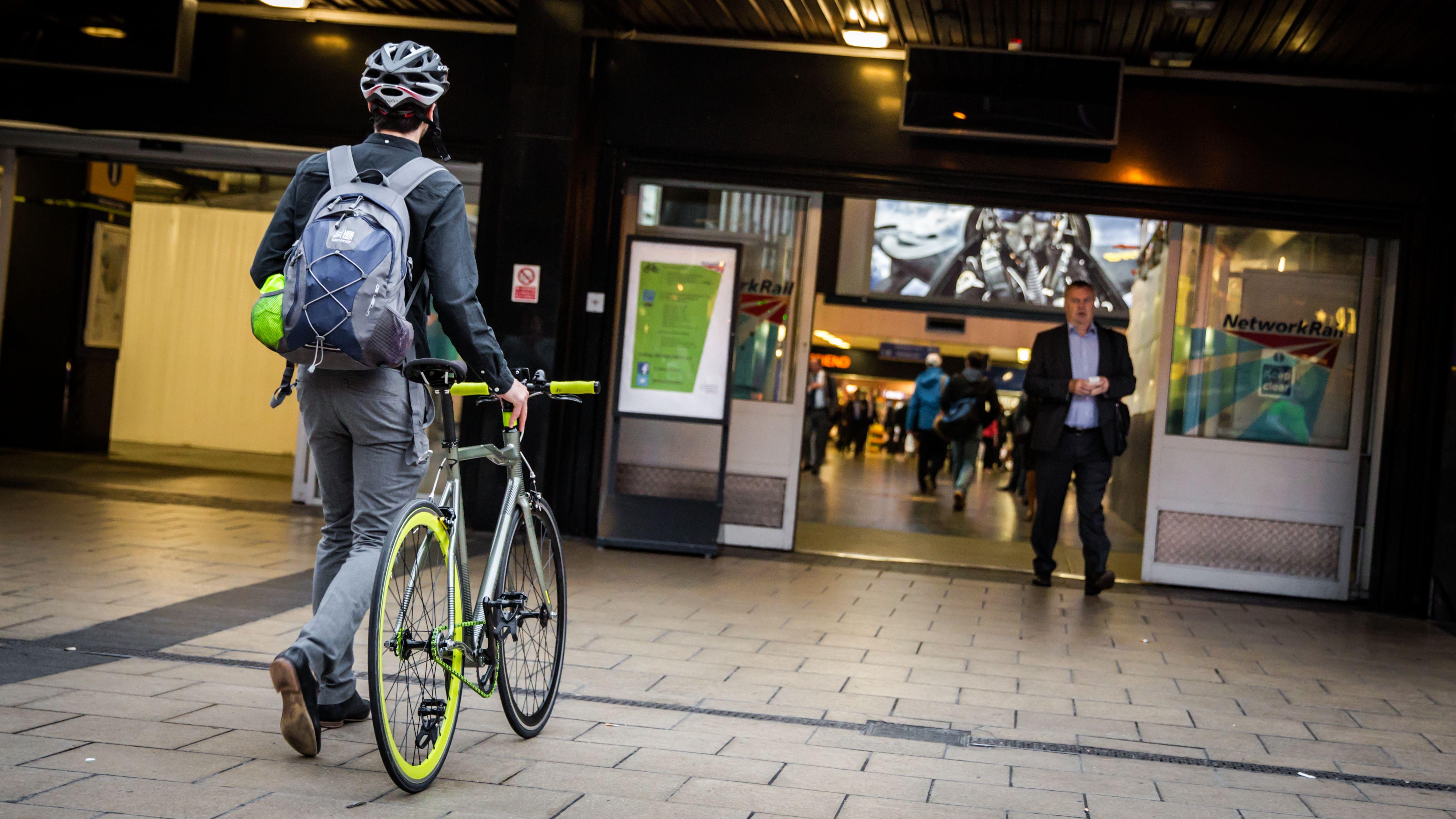 Make the most of your ride to work with the Cycle to Work Scheme. Save money on your equipment and spend more time on your bike. What's not to like?
What is the Cycle to Work Scheme?
The Cycle to Work Scheme is a way for you to get the kit you need to get to work. You can save up to 42% on your equipment, whether you're in need of a bike to get you to and from the office, or you also need to pick up things like lights, a lock, a helmet and other kit for riding in throughout the year. We think it's a great way to help us out when we choose two wheels instead of four.
How does it work?
Your employer buys you a bike and/or some kit.
You then pay them back via a salary sacrifice over 12 or 18 months.
You don't pay any interest, tax, or National Insurance on this amount.
The payments are taken automatically from your salary each month.
Loads of employers are already signed up, and it's completely hassle-free. At Cycle Republic, you can use the following schemes:
How do I get my kit?
Why use the scheme?
If you're an employee:

Save money on the kit you need to get around.
Spread the cost of buying a bike without having to pay interest.
Stop spending money on petrol and public transport.
Get fitter and feel better during the day.
Trade your time spent sitting in the car or on the bus for more time riding.

If you're an employer:

Having a Cycle to Work scheme is an attractive benefit to potential employees.
Cycling to work can help employees to be more engaged and increase productivity.
It's a salary sacrifice scheme, so there's no cost to you.
You can make savings on National Insurance contributions on salary sacrifice amounts.
By promoting cycling to work, you can reduce the strain on parking and put an end to congestion problems at your workplace.
Our schemes are fully compliant.
Get in touch
Want to get in touch with Cycle2Work, Cyclescheme, or Bike2Work Scheme directly? Here are their helplines. Pick up the phone and they'll be happy to chat to you about their schemes and how you can save money riding to work.
Cycle2Work: 0345 504 6444
Cyclescheme: 0344 879 5101
Bike2Work Scheme: 0330 088 4765